As I am now offering Zoom online relationship counselling, I've had a few inquiries from people who are curious to know how effective it is and how it works. To illustrate this point, I'm sharing with you a client's success story so that you can get an idea if online coaching is for you.
Dana felt desperate and despairing
Dana and I commenced online relationship coaching because she wanted to work with me, but was living in a small country town where there were very few support services for her. She was struggling in her love life. She was in her mid-30s and had experienced a series of short-term relationships with men over the last decade, but none of them had developed into anything more substantial. She was feeling anxious and depressed about the possibility of meeting anyone significant.
What's more, she now felt incredibly cynical about dating new men and thought that she was putting off new suitors when she did go on new dates because the last four dates had gone nowhere. She wanted to understand what she was doing that was repelling men.
Discovering her blocks to intimacy
In our online work together, we realised that Dana had some big blocks about being in an intimate relationship that were rooted in her family of origin. Her mother and father had gone through a devastating divorce when she was 8 years old.
Her mum had turned her against her dad and sought solace in Dana when things were bad in the relationship with her husband. Dana had felt helpless and powerless to change her parent's marriage and had internalised this distress. She had also developed a strong belief that marriage meant unhappiness and conflict and as a result, had begun to sabotage her own relationships when anyone got close to her.
Her relationship template was distorted so that she expected to fail at her relationships before they even began.
Throughout the course of our work together Dana made a lot of connections with why her relationships were not getting off the ground and how her negative beliefs were undermining her efforts to forma long term relationship. Even though all this awareness was good,  it didn't directly change her current predicament.
She needed to grieve for her hurt little girl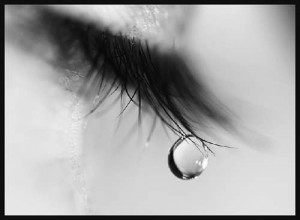 It became apparent that there was a little 8-year old girl part of her that was still carrying the hurt and pain from her parent's divorce. We needed to connect with that part of her and allow her to feel the grief and loss that was never expressed at the time.
Through a series of creative exercises and homework, Dana got in touch with her unfinished pain and grief from the past. She was able to express it fully and make sense of how she had been affected by her parent's divorce. This was a powerful healing moment in our work together and allowed Dana to then make the shifts she needed in her life.
Dana's love-life moved from dull to delicious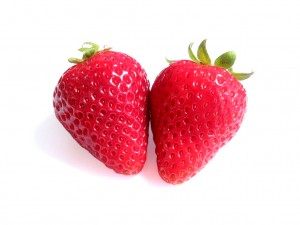 It was no coincidence that soon after Dana had done work around her hurt and grief that things started to shift for her. Dana was feeling much more optimistic about her future and enthusiastic about meeting new people. Overall, she reported that she felt very positive about herself and she was much more present and engaged in her life.
What's more, she was back on the dating scene and loving meeting new and interesting people. She told me her whole outlook had changed and that she had shaken her pervasive cynical and pessimistic attitude about relationships and men. In fact, she had 3 very interesting men all wanting to date her at one point and she had to spend some time deciding who she wanted to take things further with, which was a nice dilemma.
When I made a follow-up call with Dana about 3 months after our last session, she reported that things were going very well. She was in a serious relationship with a man from her gym called Sean and she was feeling confident, secure and happy about the direction they were going in.
Dana told me the most significant part of our work was when she had recognised she was still carrying the hurt and pain of her 8-year old. Her ability to reconnect with this old pain and move through it had given her the freedom to move out of her despair and start to design her life just as she wanted it. She told me that her life and her relationship were 'delicious'!
Check out my Zoom online relationship counselling page or book an online relationship coaching session.
(All depictions of clients are altered to protect client confidentiality, and may include an amalgam of different cases seen in actual clinical practice.)
Do you need relationship help?
If you need help with your relationship, contact Clinton Power + Associates on (02) 8968 9323 to discuss your situation and find out how we can help.
Since 2003, Clinton Power has helped thousands of couples and individuals as a counsellor and psychotherapist in private practice in Sydney and online in Australia. Clinton regularly comments in the media on issues of relationships and has appeared on Channel 7, The Sydney Morning Herald, and ABC Radio. Clinton's eBook, 31 Days to Build a Better Relationship is available through his website or Amazon. Click here to take Clinton's relationship checkup quiz to find out how well you know your partner.