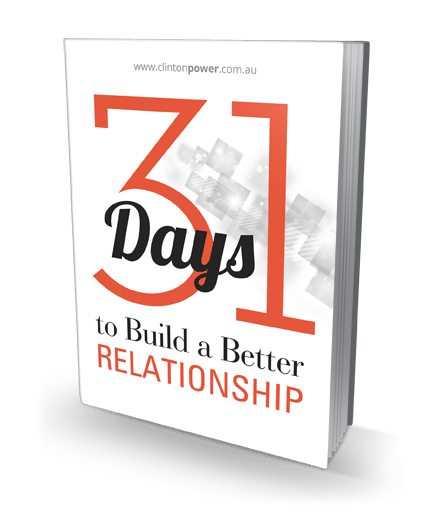 I'm very excited to announce that I've just launched my new eBook called 31 Days to Build a Better Relationship on Amazon!
This eBook has been the culmination of over a decade of working with a wide range of relationship issues, and my perpetual interest in what makes a great relationship. I wanted to write a book where the reader could read a chapter a day and then take some simple action steps to start to improve their relationship.
The idea of a book of this type came from some of the research that shows learning in small segments and then applying your learning by engaging in new behaviours can be effective for bringing about long-term change.
I also believe that to sustain long-term change you need to consistently apply positive habits over a period of time. I wanted the reader to feel that they could make small changes a day at a time and start to track the changes in their relationship or marriage.
To celebrate the launch of my first eBook, I'm giving away 100 copies of my book.
To get your eBook, here's what you need to do:
Enter your email address is the box below.
Once you confirm your email address, you will be sent to a page where you can download the PDF.
Please read my eBook within 2 weeks of downloading the PDF.
Visit my Amazon page to leave an honest review within 2 weeks.
It will be first-in, first-serve with the free eBook until we reach 100 copies.
I ask that you please not share the PDF. If you like the book, please ask your friends to purchase their own copy on Amazon.