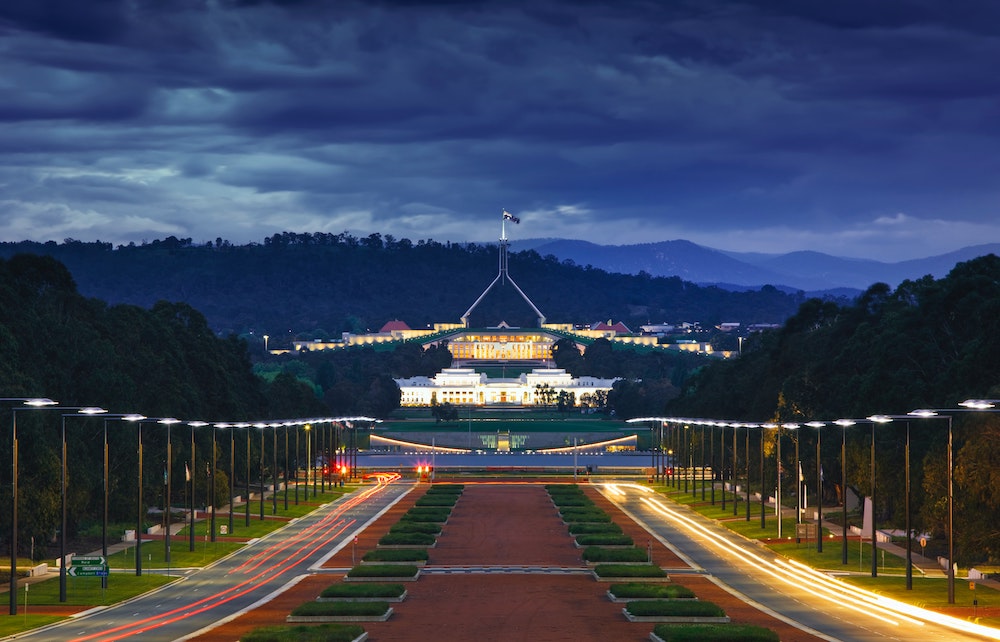 Clinton Power + Associates
Online Marriage Counselling Services Canberra, ACT


(02) 8968 9323
Marriage Counselling Canberra
Couples counselling can be a strong tool for repairing hurts and building trust and security back into your relationship.
Couples report increased happiness and satisfaction in their relationship. Marriage counselling allows couples to deal with stressful issues impacting the relationship, enabling them to build a stronger lasting connection with increased intimacy.
Clinton Power provides online relationship counselling and therapy services for residents of Canberra, ACT and the surrounding community. Clinton works with couples to help them address the challenges they experience in their relationship.
Clinton is a relationship and marriage counsellor offering online counselling services via video conference technology (Zoom).
Counselling can involve one or both partners. There are benefits to both approaches, but both partners attending relationship counselling consistently achieves optimal results within the relationship.
Marriage counselling can help couples address problems related to:
difficulty starting or maintaining a relationship
issues with dating or finding a long-term mate
fighting and unresolved conflict in your relationship
anger management
jealousy and trust issues in your relationship
difficulty in overcoming past relationship pain
sexual and intimacy problems affecting your relationship
separation and divorce issues
family conflict and parenting issues
childhood trauma and abuse that is affecting your relationships
sexuality, sexual identity and same-sex relationship issues
If you're experiencing any of these issues in your relationship, it may be time to explore counselling. Contact us to learn more about relationship counselling in Canberra, ACT.
Marriage counselling: Canberra
Clinton Canberra practice offers online relationship counselling to residents of Canberra and the surrounding areas including Cook, Aranda, Campbell, Sutton, Yarrow, Bywong, Gungahlin, Wamboin, Coree, Stromlo, and more.
An online counselling practice is not dependent on location. The flexibility of online counselling ensures you can make your appointments from anywhere, as long as you have a reliable device and a stable internet connection.
Do I need a therapist or a psychologist?
A psychologist's professional practice is focused mainly on research. Their training prepares them for a science and academic-based specialisation. Psychologists have the ability to diagnose patients but are not able to prescribe medications. Most psychologists do not have training in couples therapy.
A Therapist's practice is focused on emotional support and profound change. A therapist's objective is to develop a thorough understanding of your life journey and experiences. Therapists will help you talk about your feelings and deal with the problems facing you effectively.
What qualifications and training does Clinton have?
Clinton is an accomplished psychotherapist and counsellor. He has a post-graduate degree in counselling and psychotherapy and an Advanced Diploma in Gestalt Therapy.
Clinton's relationship counselling practice has been assisting couples with their relationship problems since the year 2003. He has comprehensive training in the Developmental Models of Couples Therapy, the Gottman Method of Couples Therapy, the Psychological Approach to Couples Therapy (PACT), and couples work using Gestalt Therapy.
Registered with Gestalt Australia New Zealand (GANZ) and the Psychotherapists and Counsellors Federation of Australia (PACFA), Clinton follows the ethical guidelines of both organizations in his practice.
What do I get out of marriage counselling?
Marriage counselling with Clinton can help you address the relationship difficulties you feel are impacting your relationship, and get the support you need to build the life you want with your partner. Counselling services focus on addressing the feelings and needs of both partners and developing the skills to meet those needs.
The goal of marriage counselling is to provide support and help you and your partner work together to resolve issues. Relationship counselling uses positive communication models to help you build constructive patterns into your relationship, utilize best practices to resolve conflict and deepen your connection with each other.
The relationship you have with your counsellor is fundamental to your counselling experience. Both people need to be comfortable sharing what they are feeling and expressing vulnerability with their therapist. If one of you has a good rapport with your counsellor but the other feels like they are not being heard or doesn't feel supported, find a new counsellor.
Clinton will work with you to meet your needs both as individuals and in your marriage. It is important to know both your own and your partner's needs so that you can support each other. Relationship counselling can provide the support and environment to enable you to develop your understanding of yourself, your psychology, your partner, and your marriage.
The first appointment
Your first appointment will focus on determining your needs and understanding your situation. The conversation with Clinton will focus on the challenges you're facing, the things going on in your life, and why you've chosen counselling. While Clinton is assessing your needs and circumstances, you are also getting to know each other and deciding if you are a good match to work together.
At the end of the first session, Clinton will share his feedback and advice for moving forward with marriage counselling. Together you will develop a plan for how to progress through counselling - including the frequency of appointments and the best way to work together to meet your mutual goals.
How long does couples counselling take?
On average, clients take 6-10 sessions to work through the issues that bring them to counselling. The duration of counselling varies depending on the goals and nature of the problems brought forth in therapy.
Long-standing and deep-rooted issues will take longer to address, whereas relationship stress derived from temporary circumstances may take less time. Each couple and set of circumstances is different, so the support and resources needed will be unique as well.
Hours of operation
Appointments with Clinton's Canberra practice are offered online during the following times:
Monday - Thursday 12 PM - 6:30 PM
The last appointment of the day is 5:30 PM
Options for counselling services that fit your schedule are critical to a successful therapy experience. In recognition of this, after-hours times are also available. These times are highly sought after and there is often a waitlist, so call to inquire about scheduling options.
Starting relationship counselling in Canberra
Marriage counselling is not a journey that is undertaken alone. Take the first step to pursuing the relationship and life that you want with your partner. See and live the many health benefits of relationship counselling and how they can help you have the great relationship that you want.
Call (02) 8968 9323 or make an appointment with our online appointment scheduler to book your first Canberra counselling session and start working with Clinton.
" I'm so glad we found Clinton online. There weren't many options for relationship counselling in Canberra so we hoped that sessions with Clinton could help us resolve some issues we'd been dealing with for a number of years. Clinton has a gentle but firm approach that worked really well for us, especially my husband who wasn't keen on couples counselling. Clinton helped us resolve our long-standing issues and we've been able to get back to a really positive place since our sessions."
Couple, Red Hill, Canberra, ACT (Name withheld for privacy)
Are you located in Canberra ACT and want to book an online couples counselling appointment?
We can provide you with further information about how Clinton works and his current availability. If you're ready to book now, click the button below to book online.
Clinton Power + Associates
Online Relationship Counselling Canberra, ACT
(02) 8968 9323
All rights reserved.