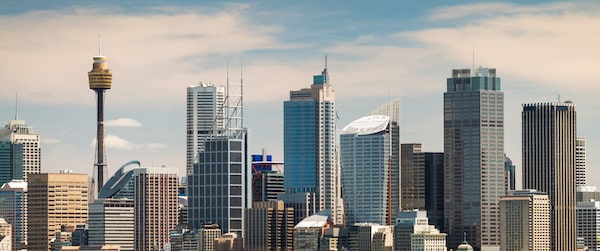 Clinton Power + Associates
110/120 Bourke St
Woolloomooloo NSW 2011
0412 241 410
The team at Clinton Power + Associates are experienced and qualified relationship counsellors. We also have a registered psychologist available.
We provide a range of therapeutic services specifically to help you with your individual or couple relationship issues. Our goal is to help you create healthy relationships so you can live a happier and fulfilling life.
Choose from two office locations in Sydney
Clinton Power + Associates provides counselling in Sydney from two office locations including the Sydney inner city suburb of Woolloomooloo and the inner west suburb of Newtown.
Our locations across Sydney allow you to choose an office closest to your location for your convenience.
Which relationship counsellors work from your Woolloomooloo office?
All our associates offer appointments from our Woolloomooloo office.
Clinton Power sees clients on Tuesday and Wednesday.
Heather Bray sees clients on Monday and Thursday.
Brandon Srot sees clients on Friday and Saturday.
All our counsellors offer some after hours times. Our after hours time are always in high demand, so it's best to request these times as soon as possible, or you can join a wait list for the next available after hours time.
Click here to see available times using our online calendar.
What are the most common relationship issues you work with?
We offer therapy for a wide range of individual and relationship issues including:
difficulty starting or maintaining a relationship
issues with dating or finding a long-term mate
fighting and unresolved conflict in your relationship
jealousy and trust issues in your relationship
difficulty in overcoming past relationship pain
sexual and intimacy issues affecting your relationship
separation and divorce issues
family conflict and parenting issues
childhood trauma and abuse that is affecting your relationships
sexuality, sexual identity and same-sex relationship issues
Our clinicians have extensive experience and training in working with relationship issues and each have more than a decade of experience.
What qualifications and training do your counsellors have?
Our relationship counsellors have extensive experience and training and are registered with the peak industry organisation PACFA – The Psychotherapists and Counsellors Federation of Australia – that regulates the counselling and psychotherapy field.
Our psychologist is a member of the APS – The Australian Psychological Society – which is the peak body in Australia for regulating the ethical conduct of psychologists.
You can feel assured that all our practitioners meet the most stringent requirements for experience, training and registration to ensure you receive the best therapy treatment available.
What happens in the first therapy appointment?
When you book your first appointment, we treat this as a comprehensive assessment session. Your counsellor will ask you about your current situation, issues or difficulty that has lead you to counselling. This first session is also an opportunity for you to get a feel for your counsellor's approach to make sure you are a good fit for working together.
At the end of the first session your counsellor will share their assessment and feedback and make recommendations for the therapeutic work. Together you will decide what is the best approach in terms of frequency of sessions. Your counsellor will also clarify your goals and the results you're wanting from the counselling to make sure you're on the same page.
How many sessions will I need?
This is a difficult question to answer because it depends on what the issue is, how long the issue has been ongoing and what kind of change you're wanting.
On average, our clients tend to stay for 10-12 sessions, but it's also common some clients who are working on long-standing issues will work with us for significantly longer periods because they see the value in doing long-term therapy work. Occasionally some clients only require a small number of sessions because they want to resolve a very specific issue that doesn't require longer work.
It's important to know the best results from counselling are achieved when appointments are scheduled and attended on a regular basis.
How do I get started?
Call us today on 0412 241 410 if you have more questions or want to speak with one of our therapists. If you're ready to book an appointment now, book online with our online appointment scheduler and we will follow up with a phone call to confirm your booking.
Where is your Sydney office located?
Our Sydney office is at 110/120 Bourke St, Woolloomooloo NSW 2011.
How do I travel by train?
The office is a 7-minute walk down William St from Kings Cross train station or approximately a 15-minute walk from Museum or Town Hall train stations.
Where can I park?
There is one-hour parking available in Bourke Street and the surrounding streets in Woolloomooloo. The most cost-effective parking available is in the Domain Car Park or the Riley St Car Park, which are each a 7-minute walk away.
If you have problems parking on the street, we recommend you park at the Domain Car Park at 2 St Marys Rd, Sydney, because this is the most cost-effective parking in the area. The walk to our office from the Domain Car Park through the Domain is less than 7 minutes.
What hours do you see clients in your Woolloomooloo counselling office?
Mon-Thurs 9:00am – 7:30pm
We offer appointments for clients in the Sydney office on Monday to Thursday from 9:00am to 7:30pm. The last appointment of the day is 6:00 or 6:30pm, depending on the therapist you see.
We offer after hours appointments because we know how difficult it can be for some people to attend appointments during working hours. There is no additional fee for after hours appointments, but they are our most in-demand appointments and there is often a wait list for those times.
Where is your location on a map?
Want to book an appointment in our Sydney Counselling Office?
Click the book online button below to book an appointment today.
Clinton Power + Associates
110/120 Bourke St
Woolloomooloo NSW 2011