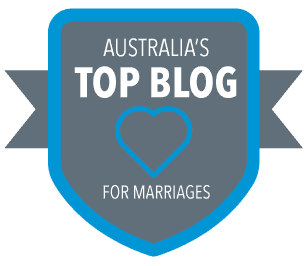 It was great to see Clinton Power + Associates recently named in a list of one of the top blogs for marriage counselling and relationships.
I've been regularly blogging about relationship issues for singles and couples since 2009. In that time I've written over 200 blog posts on a variety of topics including divorce, online dating, relationship tips, social media and relationships, sex and sexuality, and communication.
If you're a reader of my relationship articles, thank you for following me and I hope to continue to write helpful and valuable articles on relationships for you in the future.
Check out the list below:
Top 40+ Must-Read Marriage Counselling & Relationship Blogs for Australian Couples
Do you need relationship help?
If you need relationship help, contact Clinton Power + Associates for a FREE 15-minute phone consultation to discuss your situation and find out how we can help. Call us now on 0412 241 410 or book your free phone consult online.
Clinton Power is a relationship counsellor and Gestalt therapist with over a decade of experience helping individuals and couples move out of relationship pain and create great relationships. Get Clinton's FREE report: 10 Tips for Moving Out of Relationship Pain, by clicking the button below.