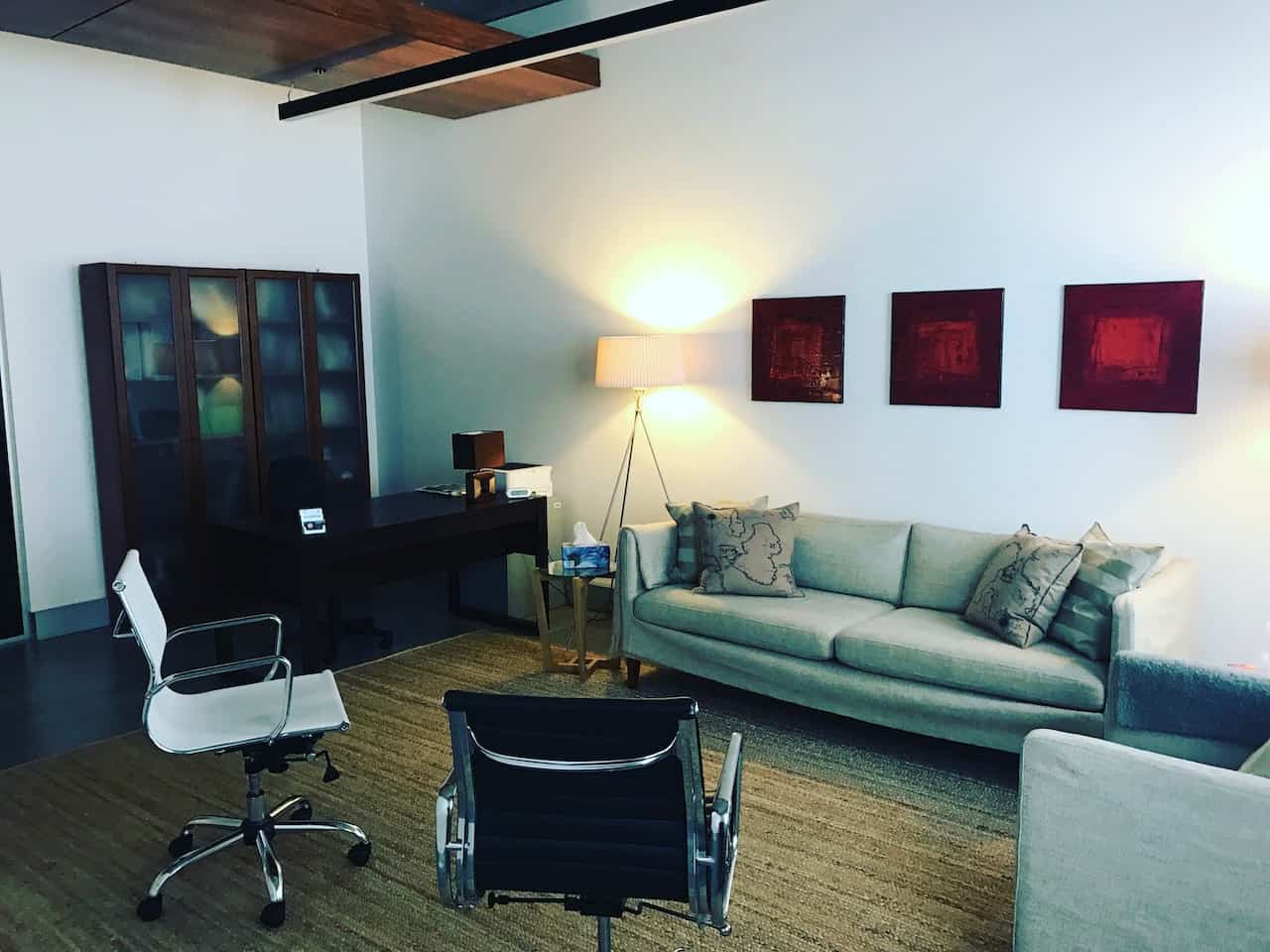 I'm thrilled to announce that Clinton Power + Associates' Sydney office has moved to 110/120 Bourke St Woolloomooloo NSW 2011! (Check out the photo of our gorgeous new office space above.)
While I've loved working in Macquarie St for the last 3 years, we had outgrown the space, so our new counselling office is significantly larger for the comfort of our clients.
How to find our new office
The office is a 7-minute walk from Kings Cross train station or a 15-minute walk from Museum or Town Hall train stations. There is one-hour parking available in Bourke Street and the surrounding streets.
The most cost-effective parking available is in the Domain Car Park or the Riley St Car Park, which are each a 7-minute walk away.
Our new office is a security building, so for current clients, you will need to buzz office 110 when you arrive at 120 Bourke St.
There is no waiting room, but you are welcome to take a seat in the corridor outside our office until your appointment time. There is a nice café on the street outside our building if you happen to arrive early.
Check out the other photos below of our building from the outside and inside!
Do you need relationship help?
If you need help with starting or maintaining a relationship, contact Clinton Power + Associates for a FREE 15-minute phone consultation to discuss your situation and find out how we can help. Call us now on 0412 241 410 or book your free phone consult online.
Clinton Power is a relationship counsellor and Gestalt therapist with over a decade of experience helping individuals and couples move out of relationship pain and create great relationships. Get Clinton's FREE report: 10 Tips for Moving Out of Relationship Pain, by clicking the button below.