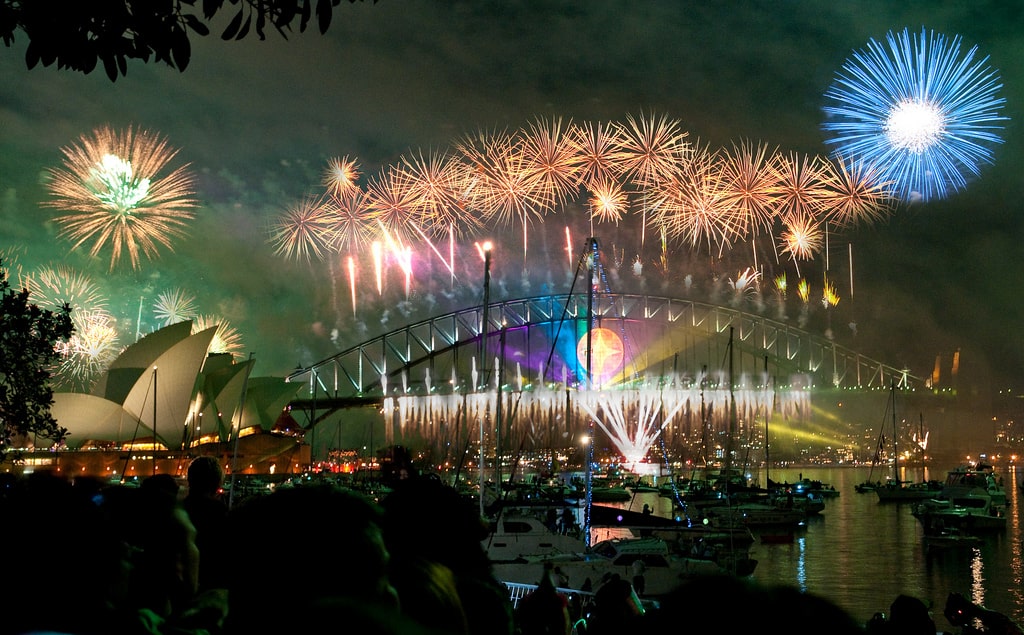 You're probably aware that the majority of New Year's resolutions that people make fail within a couple of months.
Healthy relationship resolutions are no exception. There's a whole raft of reasons for this, which include problems with commitment, lack of planning, low personal motivation, lack of accountability, self-sabotaging beliefs and choosing goals that are too big.
That said, I don't think there's any reason for you to just throw in the towel without setting yourself some helpful and healthy relationship resolutions for the new year.
What I do encourage you to do is to choose the ones from the list below and create your own list, which you can keep in an accessible place, so you can revisit them on a regular basis to check-in with how you're going.
So here are my 25 New Year Healthy Relationship Resolutions. Choose the ones that each work for you and share them with your partner, so you can keep each other accountable and create a healthy relationship.
I will make time every day to connect with my partner each morning when I wake.
I will be mindful to kiss and hug my partner each time I leave for work and return from work.
I will address my partner face-to-face and in the same room when I need to speak with her.
I will practise listening and understanding my partner's perspective, even when I disagree.
I will make efforts to connect with my partner throughout each day and let her know she is special and I'm thinking of her.
I will make an effort to connect with my partner if she goes to bed before me.
I will be aware of small issues and make time to sit down and address them assertively as a regular practice with my partner.
I will surprise my partner on occasion with something fun, exciting, spontaneous and unexpected.
I will listen to my partner when she is having a difficulty and support her by listening without giving advice.
I will frequently touch my partner each day, especially offering hugs and hand-holding to express my love.
I will be aware of my own emotional triggers and let my partner know when I am feeling defensive.
I will take a time-out for myself when discussions become heated and I am becoming reactive and need to 'cool down'.
I will always make a time to come back and discuss the issue when I take a time out for myself.
I will support my own interests and my partner's interests to nurture our own individuality.
I will create joint projects with my partner so we can share enjoyable experiences.
I will anticipate when my partner needs help around the house by doing home duties without asking or needing acknowledgement.
I will freely give my time and attention to my partner when she is distressed and needs to lean on me.
I will calm my own anxieties when my partner becomes emotional or distressed and avoid problem-solving unless it is asked for.
I will reach out to my partner when I am distressed and need support.
I will practise receiving love and support from my partner, even if I think I can 'do it on my own'.
I will share my own vulnerabilities with my partner because I know this grows our emotional intimacy.
I will nurture my sexual relationship with my partner and share my sexual needs as well as listen to the sexual needs of my partner.
I will look forward to conflict with my partner because I know this is an opportunity for growth.
I will maintain my sense of wonder and fascination with my partner by being open to learning new things about her, even when I think I know everything about her.
I will remind myself that my partner is a separate individual from me with different wants, needs, values and desires when she is requesting me to change.
(A bonus resolution!) I will look at how I can change my behaviour before I request that my partner change her behaviour.
Do you need relationship help?
If you need help with your relationship, contact Clinton Power + Associates on (02) 8968 9323 to discuss your situation and find out how we can help.
photo credit: Linh_rOm
Since 2003, Clinton Power has helped thousands of couples and individuals as a counsellor and psychotherapist in private practice in Sydney and online in Australia. Clinton regularly comments in the media on issues of relationships and has appeared on Channel 7, The Sydney Morning Herald, and ABC Radio. Clinton's eBook, 31 Days to Build a Better Relationship is available through his website or Amazon. Click here to take Clinton's relationship checkup quiz to find out how well you know your partner.