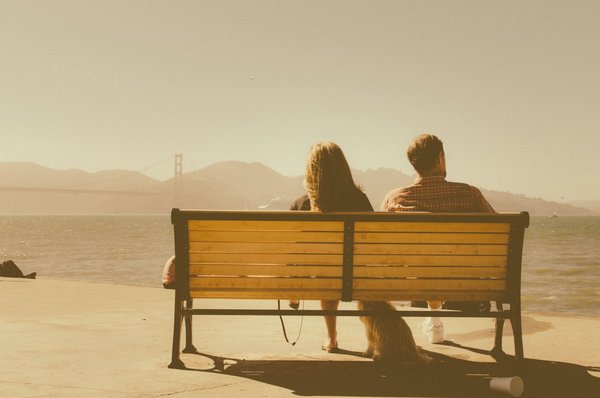 Codependency is unhealthy and destructive for relationships.
The word "codependency" sounds a lot nicer than it is. Rather than a situation where two people are mutually "dependent" on one another, codependency is a term originally used to describe the network of relationships that form around an individual battling a pathological condition, such as a substance dependence.
In this type of relationship, one person is typically controlled or manipulated by another. Today, codependency can be used to describe any unhealthy relationship where a person's self-worth and behaviour is based on the perception and behaviours of others
Occasionally in my practice, I meet with couples who could be described as codependent. Perhaps one partner initiates counselling, with the other coming along the same way a child does when they've been asked to come to the principal's office. The first partner goes on at length about everything that's wrong, the second partner is sulky and uncommunicative.
Even though only one partner has a problem, for example with substance abuse, the other partner, in being so closely bound to the first, they are as much a part of the problem, too.
Signs of codependency
A codependent relationship may be hard to identify at first. Often the behaviour of the partners is comfortable enough for there to be no incentive to change, and often friends and family will play into the codependent's beliefs about themselves, rather than challenge them.
One of the biggest signs though, is the inability to leave what is clearly a destructive relationship, or a relationship where the codependent partner is overly responsible for the other partner.
Here are some other signs of a codependent relationship:
A tendency to confuse genuine love and affection with pity, guilt or needing to "save" someone
Needing to be in a relationship at all costs, even a very dysfunctional one
Feeling like you need to control others constantly, or else that you are responsible for their behaviour
Making excuses for your partner's poor behaviour; turning a blind eye to abuse, addiction and neglect
A lack of clear boundaries and the inability to defend your boundaries when they are violated
Low self-esteem and preoccupation with the approval and affection of other people
Feeling like a martyr, victim or benefactor to your partner.
The cycle of codependency
To people looking from the outside in, codependent relationships can seem confusing. It may appear that the codependent partner is "a saint", putting up with bad behaviour and quietly trying to "help" the other. But it's much more complex than this.
Because the people who are drawn to codependent relationships often have incredibly low self-esteem, they actually relish this role. Needing to be needed, the partner continually embarks on "rescue missions" to save their partners. Because they are uncomfortable in their own identities, they may find relief in becoming caretakers for others.
When the partner fails to get better, though, their self-esteem is bolstered and the need for them to continue trying to help them is cemented. This explains why a codependent relationship can continue for years and years, despite evidence of its dysfunction. Both partners are deeply unhappy in it but do not know how to break away from one another.
Breaking the cycle
Codependency is a problem with roots deep in a person's early childhood. Our parents and immediate family teach us to have the kind of relationships they themselves had. We learn early on how to value ourselves as people, what our boundaries are and what we can expect of others.
The first step to healing a relationship ravaged by codependency is to be willing to accept the reality of the problem and taking responsibility for your part in the dynamic. This can take a long time. Becoming a more confident, more assertive and more resilient individual means learning to say "no", embracing your own self worth and taking charge of your life.
This could spell a complete reworking of your relationship or even, in some cases, an end to it. In time, however, a person struggling with codependency can learn self reliance and how to love without losing themselves.
Do you need relationship help?
If you need help with your relationship, contact Clinton Power + Associates on (02) 8968 9323 to discuss your situation and find out how we can help.
Since 2003, Clinton Power has helped thousands of couples and individuals as a counsellor and psychotherapist in private practice in Sydney and online in Australia. Clinton regularly comments in the media on issues of relationships and has appeared on Channel 7, The Sydney Morning Herald, and ABC Radio. Clinton's eBook, 31 Days to Build a Better Relationship is available through his website or Amazon. Click here to take Clinton's relationship checkup quiz to find out how well you know your partner.