There's no such thing as a perfect relationship or a perfect partner. No matter how much of a dream your relationship is right now, there always comes the point when romantic relationships bring challenges.
Issues inevitably surface. Sometimes boredom creeps in, or it becomes hard to create romantic moments because you have such a busy life. Sometimes relationships fail simply because of the high bar we set for "perfect love" in the modern world.
In my work with couples, especially those who are finding their relationship hard, the research of Dr. Stan Tatkin and his PACT approach is often helpful. Tatkin uses neuroscience to explain the reasons why relationships can be a struggle and how to work hard for your relationship rather than against each other.
Key takeaways
   Romantic relationships can be challenging because human interactions are so complex.
   Differences in attachment styles, poor communication skills, and unrealistic expectations can all make relationships difficult.
   It's crucial to understand the areas that might trip you up in a relationship and that most relationships are a work in progress and require effort and dedication.
Here are 9 reasons why relationships are hard and what to do about them:
1. Reasons for relationship problems are usually false
According to Dr. Stan Tatkin, "…many couples seek reasons for their problems. Yet the theories and reasons they come up with generally are false."
"Our need to organise our experience is so incredibly powerful that we'll do anything to find a purpose or a reason to explain why we do what we do. But much of it is really made up," he explains.
We get so stubborn in our beliefs that we can shut off the possibility of seeing what's really going on. We're convinced our own perception, memory, and communication are correct.
When romance fizzles and relationship issues start, one reason is that we think we know our partner and everything about them and have stopped paying attention. We might even forget all the reasons we were so drawn to them in the first place.
"I've been with them for years! I know how they think!"
Often, the truth of what's causing our problems is quite different.
2. Our survival brain affects our romantic relationship
When we're dealing with emotional situations and topics, our automatic responses can take over in unhelpful ways. In his TED talk, Dr. Tatkin explains how the human brain is wired for survival.
Our partner's stance, movements, tone of voice, or word choice might trigger an old memory to the point where we felt threatened in some way. It doesn't even need to feel physically threatening.
Your brain is wired for threat
Humans are wired to avoid socially threatening situations too–rejection, shame, embarrassment, and criticism all feel like threats to our survival brains. Being cut off from the group was a huge danger for our ancestors.
Maybe "We need to talk" or an audible sigh is all it takes for you to feel triggered.
Our survival instincts lead us to behave with defensiveness, aggression, and withdrawal. All good reactions in certain survival situations, but not so appropriate in a conversation with your partner.
Tatkin argues we can overcome these challenges by focusing on the underlying psychological needs behind our behaviours:
Why are you acting defensively? Do you need reassurance? Are you feeling misunderstood and need your partner to listen to you?
What does your partner need when they withdraw? Are they overwhelmed and need a break? Do they feel hurt and need comfort?
If we can learn to communicate and cooperate with our partners, we can build stronger relationships.
(If you feel you may be in an abusive relationship, please contact 1800-RESPECT)
3. Our upbringing influences how we choose our romantic relationships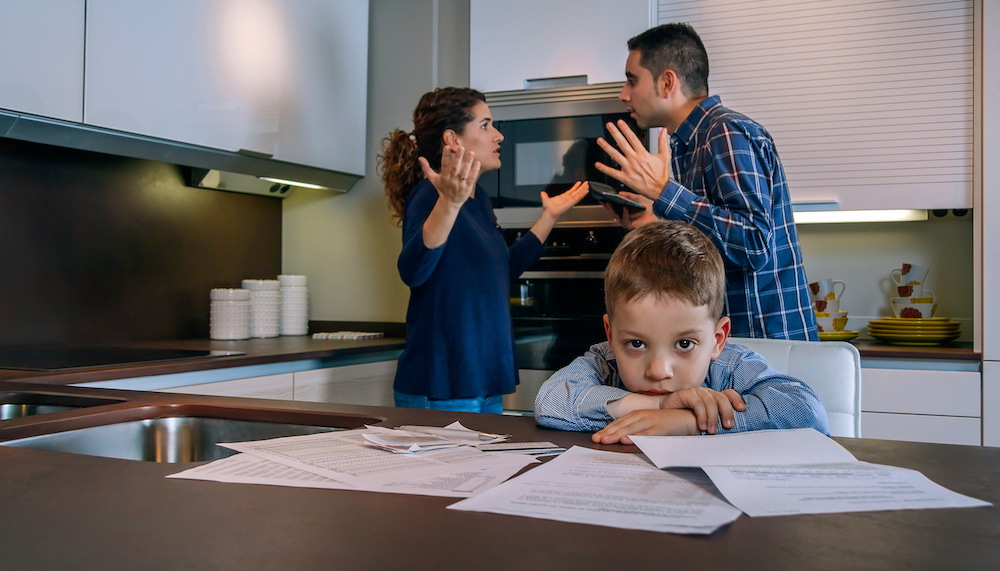 One of the main reasons relationships are hard is because there are two people involved! Each of you comes to the relationship with different upbringings, family cultures, and past experiences.
Patterns of childhood and younger years tend to repeat in adult relationships. That's great if you had positive interactions, but most of us pick up at least some unhealthy habits and poor communication methods along the way.
When we choose our romantic partners, we tend to gravitate towards people who feel familiar subconsciously. The desire for a partner is less about common interests or fabulous first dates and more about the underlying dynamics between you.
Even unhealthy dynamics can feel familiar and attractive!
Suppose you were the caregiver or peacekeeper as a child, perhaps because of a parent's mental illness or conflict in the home. In that case, taking on that role in your romantic relationship will feel natural.
You may think you've left your other relationship troubles behind, but if you don't acknowledge the family culture and dynamics you were raised within, you're bound to repeat them somehow.
4. Fear of dependency in a long-term relationship
There's a difference between interdependency and codependency in a romantic relationship. Many people worry about becoming too dependent on others, and others fear losing their independence if they allow more intimacy into their life.
That fear of losing their independence can drive people to "prove" their autonomy. They might become distant or send mixed messages, often leading to a push-pull in the relationship. It can create a vicious cycle where a partner's distant behaviour triggers clingy behaviours from the other partner. And vice versa.
What is codependency?
Codependency isn't about being 'clingy' or 'needy', explains psychotherapist, April Eldemire:
"One partner (the codependent person) has an unhealthy need to be needed, and the other (the enabler) exploits this need by excessively relying on their partner."
You often see a rescuer dynamic in codependent relationships. Codependent relationships can also stem from childhood abuse or parental or romantic partner alcohol and drug addiction.
What's the healthy alternative?
Interdependency, on the other hand, is when two partners have an equal bond. Like trusted friends, they support and depend on each other in safe, balanced ways. It's about having each other's backs and feeling secure in your relationship.
Without a healthy interdependency, relationships can feel fragile. You need to feel confident your partner will be there for you in hard times, as well as good. That level of trust and safety–knowing you can depend on them in life–is a huge part of building a strong relationship.
Healthy interdependence requires both freedom and security within a relationship. Finding that balance and being on the same page about it takes work.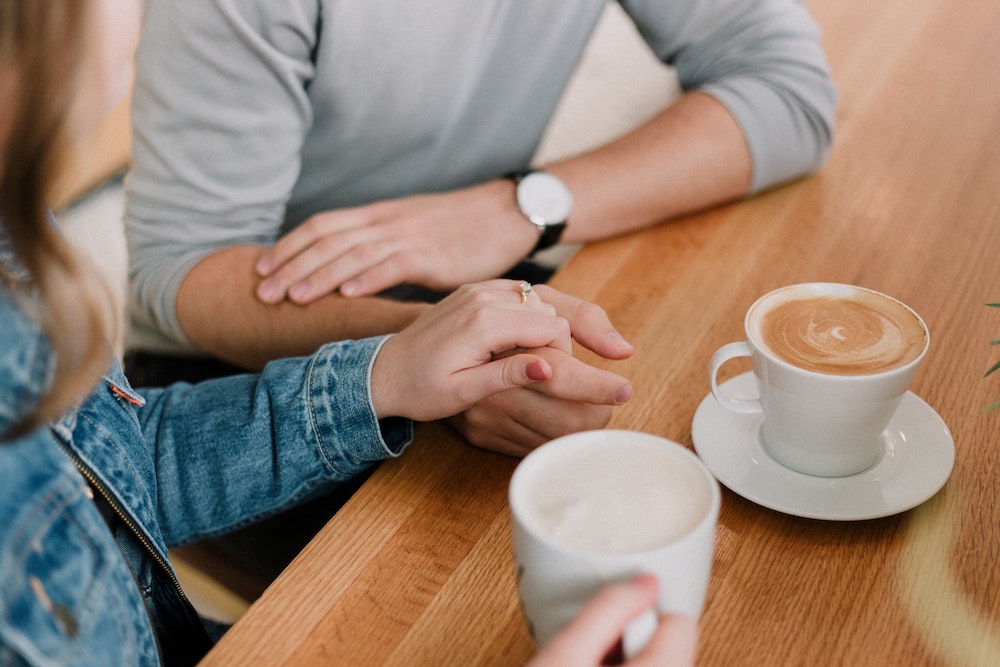 5. Different communication styles and expectations
We come into relationships with all sorts of communication quirks and relationship expectations. Often these don't match up well.
One partner might be an "over-communicator" and the other an "avoider".
Perhaps you learned to keep quiet about your needs growing up or became afraid of conflict.
Or you saw expectations modelled around the roles women and men play in a relationship. Intimacy is another area where partners often have different expectations.
Expectations can arise later in your relationship
You may only be aware of some of your expectations once certain situations arise. Compatibility issues sometimes present themselves early on in relationships. Having children, for example, is a time in a relationship when mismatched expectations often appear.
All of these differences, healthy and unhealthy ones, make relationships a challenge. Focusing on the essential things in your relationship (and often letting go of the need to be right) can help ease communication issues. Seeking out relationship advice and support from a couples therapist can also be helpful.
6. A lack of clear boundaries makes relationships fail fast
Establishing good, safe boundaries continually changes and develops over time in a healthy relationship. Relationships evolve, and what seemed acceptable early in the honeymoon period may not sit right with you later.
You might develop an intellectual viewpoint on a topic your partner disagrees with.
Or have different needs as your work or family life change.
Healthy boundaries might look like saying:
"Let's agree to respect each other's viewpoint on this topic, even if we don't agree."
Or, "My deadline is soon and I need to have no interruptions for the next hour, please."
You need to maintain your sense of self, and having your views and work respected is part of that.
Physical and sexual boundaries can increase intimacy
Physical boundaries are important too, as is expressing boundaries that match your needs for the day:
"I'm feeling exhausted today and I need a cuddle, but I don't want to have sex today."
"I need some alone time tonight. I'm going to take a long bath and listen to music."
Clear boundaries around sex can even increase intimacy because both partners feel safe and respected.
It's challenging to have a lasting relationship without clear boundaries. When boundaries are unclear, or respect for them is lost, we run into serious relationship trouble.
7. Unresolved past traumas and emotional baggage
When I'm working with couples in therapy, it's typical for past traumas and emotional baggage to surface that have nothing to do with the couple's current relationship.
We don't begin relationships as shiny, brand-new humans; we arrive with our experiences, old hurts, triggers, and painful memories. These deep histories affect our relationships in ways we are often unaware of. Emotional baggage makes relationships difficult, and most aren't baggage free.
Conflict can arise from your upbringing
Even common situations, such as growing up with divorced parents, can bring specific issues and a unique conflict management style into your current relationship.
Sometimes, relationships fail not because of conflict or issues between the couple but because of the unhealed issues they bring into the new relationship.
8. Different attachment styles and attachment injuries
Suppose you or your partner come into a romantic relationship with anything other than a secure attachment style. In that case, you may find it causes a whole host of difficulties for you as a couple, even in the initial stages.
Attachment styles develop at a young age and can affect the type of people you're attracted to and how you interact in your romantic relationships.
For example, one study states, "Individuals high in attachment anxiety are hyper-reactive to threats, tend to report greater levels of perceived stress, and are much more likely to ruminate over the event."
It can be helpful for couples to learn about their attachment styles. Talking about it with a therapist allows for more self-awareness and support for each other. It is possible to grow and develop towards a more secure attachment style.
9. The constant evolution and change in relationships
We can expect love to stay static. Each of you is constantly growing and changing as people, and so is your relationship. Change can make relationships fail, but it can also help you develop a more mature love for each other.
If handled well, evolving together doesn't have to be a struggle; it can bring you closer in the end. Challenges can push you to communicate better, get more romance, or improve your emotional intelligence.
It can bring about personal growth and help you become better, more mature versions of yourselves.
Instead of seeing change as a problem, see it as an opportunity to grow together.
Conclusion
While there are many reasons why relationships are hard, those same reasons can also make you a better person. They can:
encourage you to heal from past traumas
teach you to meet each other's emotional needs better
add more romantic moments
and develop a more secure bond with your partner
Knowing the possible areas where trouble ensues is vital so you can confidently face them rather than allow them to damage your relationship. Relationships challenge us, but that's part of what makes them incredibly worthwhile and satisfying.
Do you need relationship help?
If you and your partner are considering trying marriage counselling, contact Clinton at (02) 8968 9323 during business hours to discuss your situation and find out how Clinton's counselling services can help, or book an appointment online now.
CONTACT US NOW
Since 2003, Clinton Power has helped thousands of couples and individuals as a counsellor and psychotherapist in private practice in Sydney and online in Australia. Clinton regularly comments in the media on issues of relationships and has appeared on Channel 7, The Sydney Morning Herald, and ABC Radio. Clinton's eBook, 31 Days to Build a Better Relationship is available through his website or Amazon. Click here to take Clinton's relationship checkup quiz to find out how well you know your partner.