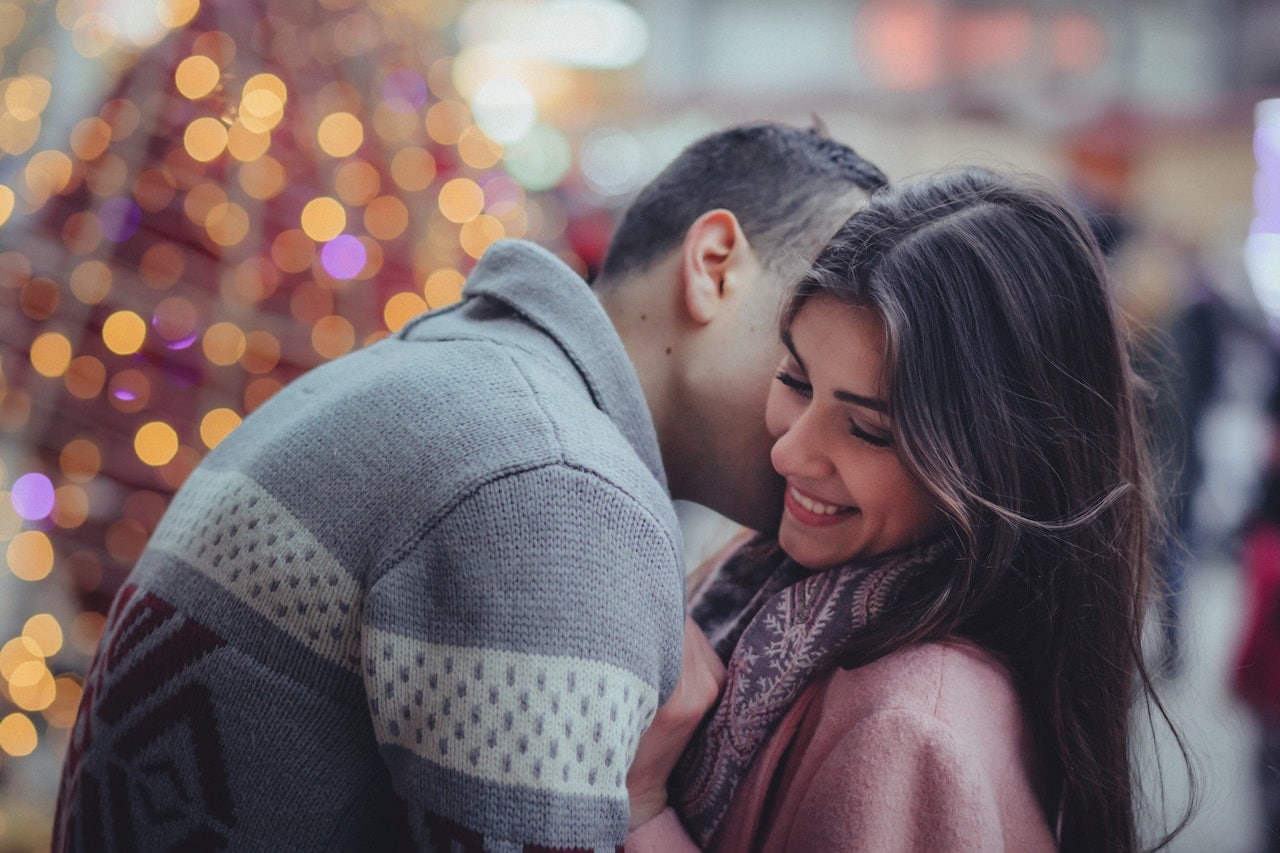 If you find yourself single this holiday season, reluctant to do anything except stay home and indulge various vices, take heart: it's a time of year like any other. It's just been so co-opted by capitalism that we're bombarded with holiday images and expectations from early November through the New Year.
With media messages that the holidays are for couples and families, it's easy to feel lonely and left out if you're single. But instead of falling down that dark tunnel, try something unexpected—look for love during the holidays, on your own terms. These tips will get you started.
1.Stop the train of negativity
The holiday season is a good time for addressing any negative beliefs you hold about yourself and relationships. You have up to 68,000 thoughts a day, and most of these are repetitious. If you're constantly thinking, "I'm terrible and I don't deserve love," this will become your reality. When you catch yourself thinking negative thoughts, notice them, and then move out of your head. Placing one hand on your heart and the other on your abdomen and breathing deeply while sending love and kindness towards yourself will stop repetitive thinking. Do this enough and the negative thoughts will stop coming, or, if they do, they'll carry little weight and won't drag you down.
2. Reach out to old friends
Reconnecting with old friends around the holidays is one of the best parts of the season, and it's healthy—these people have been part of your life for a reason. If you've lost touch with someone you care about, reach out to them at this time of year. And while you're at it, ask your old friends to introduce you to their new crew. You might meet a new love through an old friend. Unlike an online dating service, your old friends can actually tell if it's a promising fit.
3. Accept invitations and look your best
Along the same lines as the previous thought, accepting invitations—especially when you're not in the mood for a party—will change the energy in your life. To find love when it seems like everyone else is shopping or watching television, you have to stretch your comfort zone. Making the effort to get dressed up and go to a holiday dinner will lift your spirits, once you're there. Looking your best, for no other reason except you want to, is a kind of gift for your body, which works hard for you every day.
4. Heal the old wounds
This point seems driven into us everywhere we go, but it's still true: you can't go forward with strength and clarity if you don't start from a place of calm. If you're still feeling old wounds from previous relationships, or even previous holiday seasons that went horribly wrong, it's hard to start a new relationship with a clear mind and an open heart.
Maybe what you need this holiday is just to care for your heart, through small acts of self-love. If you're still angry with an ex, try to think about them more often, but in a neutral way (instead of once a day, venomously). Say to yourself, "Well, he/she did me wrong, but they're not a bad person." The more you can neutralise your thinking around your ex (or a co-worker you dislike, for that matter), the less your feelings about them can catch you off guard.
5. Practice little rituals
The holiday season is built around rituals. Before there was Christmas in the West, there was Saturnalia, a two-week-long party with bonfires and animal masks. Nowadays our rituals, especially around the holidays, are somewhat confusing. But the good news is you can make up your own. Keeping a photo at your bedside of a place or person you love is a fine way to be gently reminded of what's important.
The practice of Feng Shui recommends matched images in the bedroom for single people looking to find love. Little rituals repeated daily will help to let go of past hurts. Some people find it helpful to keep a house shrine, others take the same walk every morning, and some of us just have a chair we like to sit in and drink tea. Rituals are steadying, and over a period of time, they have the power to ground your loose wires.
6. Take risks
Possibly the hardest thing to do when you're feeling low, taking an emotional (or even a physical) risk can get you out of your head and into your sensory perceptions, which is where life gets more interesting. Meeting new people through friends or a community group may make you forget that it's the holidays and all that you associate with this time of year. If you've been meaning to start a new exercise regime, don't wait until the New Year, start it now. The release of dopamine from running a few miles or Iyengar yoga practice is a pleasant alternative to consuming too many sugar-heavy holiday treats, and you may sleep better too.
Another risk you can take is to change up your evening routine. If you find you're drinking more alcohol than usual, just because that's what people do at the holidays, make a point to take a night or two off every week. If you're staying up too late cruising online dating services, the artificial blue screen light (which interferes with melatonin production) could be why you're not sleeping well.
It takes some courage to confront our habits, but it could be a way to change your relationship to the holiday season as well as find a new love in your life.
Do you need relationship help?
If you need help with your relationship, contact Clinton Power + Associates on (02) 8968 9323 to discuss your situation and find out how we can help.
Since 2003, Clinton Power has helped thousands of couples and individuals as a counsellor and psychotherapist in private practice in Sydney and online in Australia. Clinton regularly comments in the media on issues of relationships and has appeared on Channel 7, The Sydney Morning Herald, and ABC Radio. Clinton's eBook, 31 Days to Build a Better Relationship is available through his website or Amazon. Click here to take Clinton's relationship checkup quiz to find out how well you know your partner.