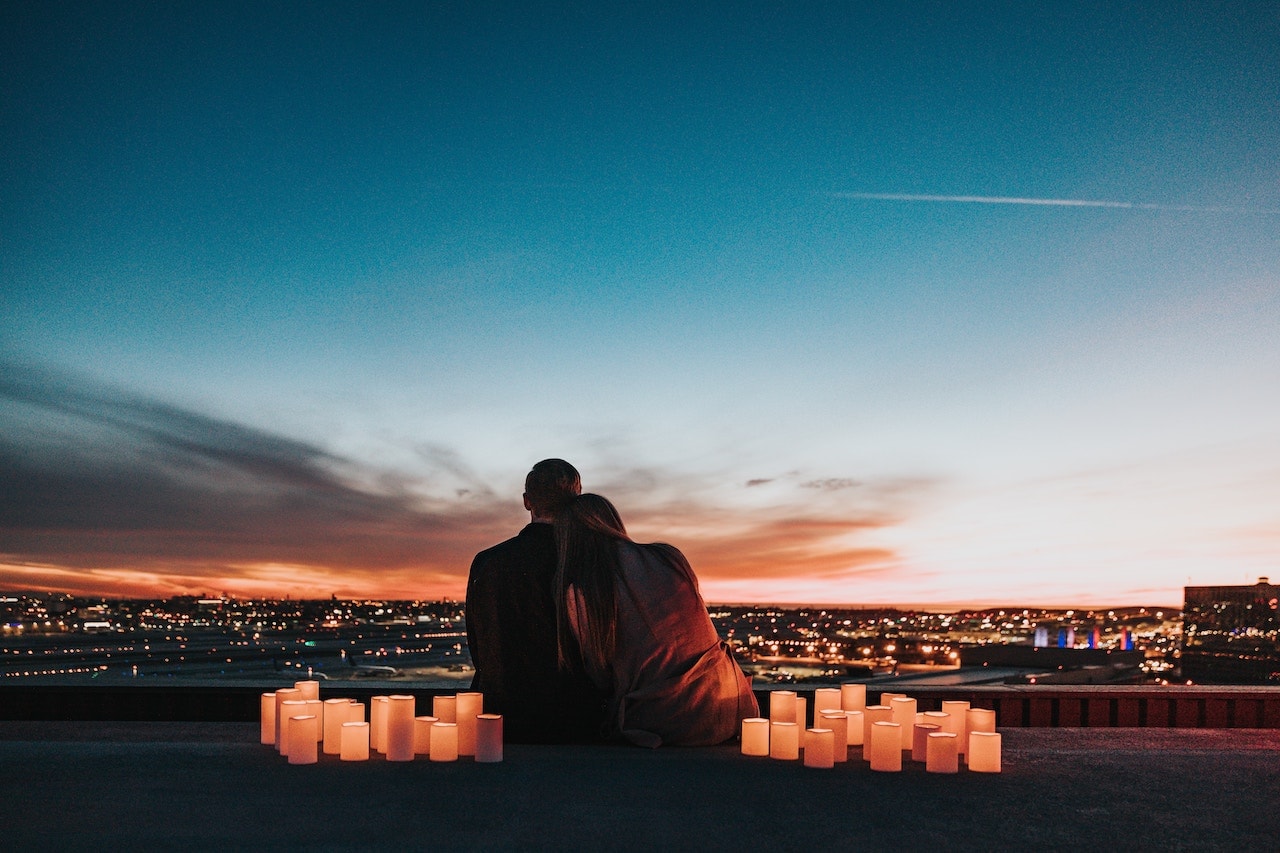 There's a lot of pressure around Valentine's Day to do something extraordinary or unforgettable.
More often than not, a successful date is really just about doing something fun you both enjoy and spending that time focused on one another.
The memorable part is actually taking that time out of your busy life to be with each other and maintain your connection.
Need some date inspiration for Valentine's Day?
Whether you have a luxury budget or no budget at all, here are 101 romantic and fun date ideas for this Valentine's Day, in order from free to high-end:
Free
1. Volunteer at a soup kitchen
2. Board games night
3. Check the Kama Sutra out from your local library and try something new
4. Volunteer at a pet rescue place
5. Have a movie marathon, plan out the movies and clean up the room ahead of time
6. Be stuck in a cabin without your devices
7. Organise a pick-up game (of whatever sport you want) in your neighbourhood, this can be a great activity for singles
8. Watching the sunset at the beach
9. Watch the planes taking off and the airport and think/talk about where you'd like to travel to together
10. Take a long walk, decompress and talk about ideas, dreams, or things that inspire you
11. Build a pillow fort and watch a movie at home, with grilled cheese
12. Go through your closets or a room in your home and fill a bag of things to donate, declutter and help out others while having fun!
13. Write a new song together
14. Backyard bonfire, with your favourite drinks and snacks
15. Roller skate on the boardwalk together
16. Go swimming, indoor or outdoor
17. A walk on the beach, maybe write romantic messages in the sand
18. Midnight skinny dipping, but don't get caught!
19. Take a nature hike
20. Give each other hand massages
21. Stargazing with a blanket, a telescope, and a thermos of something hot
22. Stay in, turn off all technology, have a quiet candlelight dinner, and see what happens in the dark
23. If neither of you is into Valentine's Day, go to a newsagent and read each other sappy cards aloud, with a serious attitude. The first one to break down laughing has to make dinner
Low cost
24. Make a new dish together for dinner
25. Go out dancing in your Sunday best
26. Go to a local date spot
27. Visit the farmer's market, you can secretly buy your date flowers!
28. Go to a music (or food) festival
29. Have a poker night with another couple (or two)
30. Build something together
31. Visit an athletic club just to use the sauna and hot tub
32. Go to a record store and pick out some romantic music
33. See a play at your local theatre
34. Painting, paint something for each other or do one painting together
35. Parasail, sail, or paddleboat together
36. Play paintball
37. Visit an animal shelter and adopt a dog, but make sure you're both committed to the investment of a pet!
38. Rent a tandem bicycle and go for a ride
39. Play laser tag
40. Watch a football match, live or on tv
41. Spend an afternoon in a video game arcade
42. Take a scenic drive, pack a lunch or pack a blanket and stargaze off a country road
43. Tie-dye t-shirts together
44. Go to an archery range; this can be a fun competition
45. Go to a second-hand shop and buy a gift for each other
46. Drive-in movie, complete with your favourite snacks
47. Scope out coupons for a class, favourite food, or restaurant, and then use them
48. Nerf gun wars
49. Visit a museum, especially if there is an exhibit you both want to see
50. Go to a petting zoo
51. Take advantage of Valentine's Day coupons and spend the night in a hotel
52. Go to acreage and pick some fruit (then make a sweet dessert to share)
53. Rent some costumes and go to a bar
54. Camping
55. Find a garage sale, used book sale, or second-hand shop and go shopping
56. Go bowling
57. Make clay handprints
58. Build a sweat lodge in your yard and fire it up
59. Carve and photograph your initials in a tree (ahead of time), then mark the coordinates of the tree and share them with your partner to track and find the tree together
60. Go for ice cream
61. Karaoke night with fun/silly costumes
62. Get your favourite takeaway and have a picnic in a park
63. See a matinee movie
64. Tour a brewery; drink free beer (have a designated driver!)
Mid-range
65. Ziplining
66. Get a couple's massage
67. Explore a new city for the weekend
68. Go horseback riding
69. Take a dance lesson
70. Double date with a couple you like spending time with or haven't seen in a while
71. Go to a comedy festival
72. Go snorkelling
73. Join a pottery class
74. Find an evening concert you can both dress up for
75. Treetop walk (high ropes course)
76. Have a mountain top dinner
77. Try axe throwing
78. Take a yoga class together, then relax, or test the limits of your flexibility…
79. Go to a language lesson
80. Take a horse drawn carriage ride
81. Go to a make your own wine store, make some wine and a bottle label
82. Motorcycle ride
83. Visit a vineyard for a wine tasting or tour
84. Take a gondola ride
85. Go to a theme park
86. Go for high tea
87. Learn a new skill together
88. Do a wine tasting
89. Design a t-shirt together
90. Go for a boat ride
91. Visit a national landmark
High-end
92. Go hot air ballooning
93. Try paragliding
94. Visit an ethical elephant sanctuary
95. Dress up in your finest clothes and have exotic cocktails at a posh bar with an amazing view
96. Circling above Singapore on the Eye of Singapore
97. Book a surprise flight and stay at a luxury resort within a few hours of your home
98. Flight in a small plane or helicopter
99. Dinner at an expensive restaurant
100. Go jewellery shopping at Tiffanys
101. Book a European holiday so you can swim in the Mediterranean
Whether you like to share grand gestures or just like to have a laugh, Valentine's Day can be fun and romantic on any budget. It's all about finding the right activity that works for who you are as a couple. I hope you get inspired by some of the ideas in this post.
Do you need relationship help?
If you need help with starting or maintaining a relationship, contact Clinton Power + Associates on (02) 8968 9323 to discuss your situation and find out how we can help.
Since 2003, Clinton Power has helped thousands of couples and individuals as a counsellor and psychotherapist in private practice in Sydney and online in Australia. Clinton regularly comments in the media on issues of relationships and has appeared on Channel 7, The Sydney Morning Herald, and ABC Radio. Clinton's eBook, 31 Days to Build a Better Relationship is available through his website or Amazon. Click here to take Clinton's relationship checkup quiz to find out how well you know your partner.