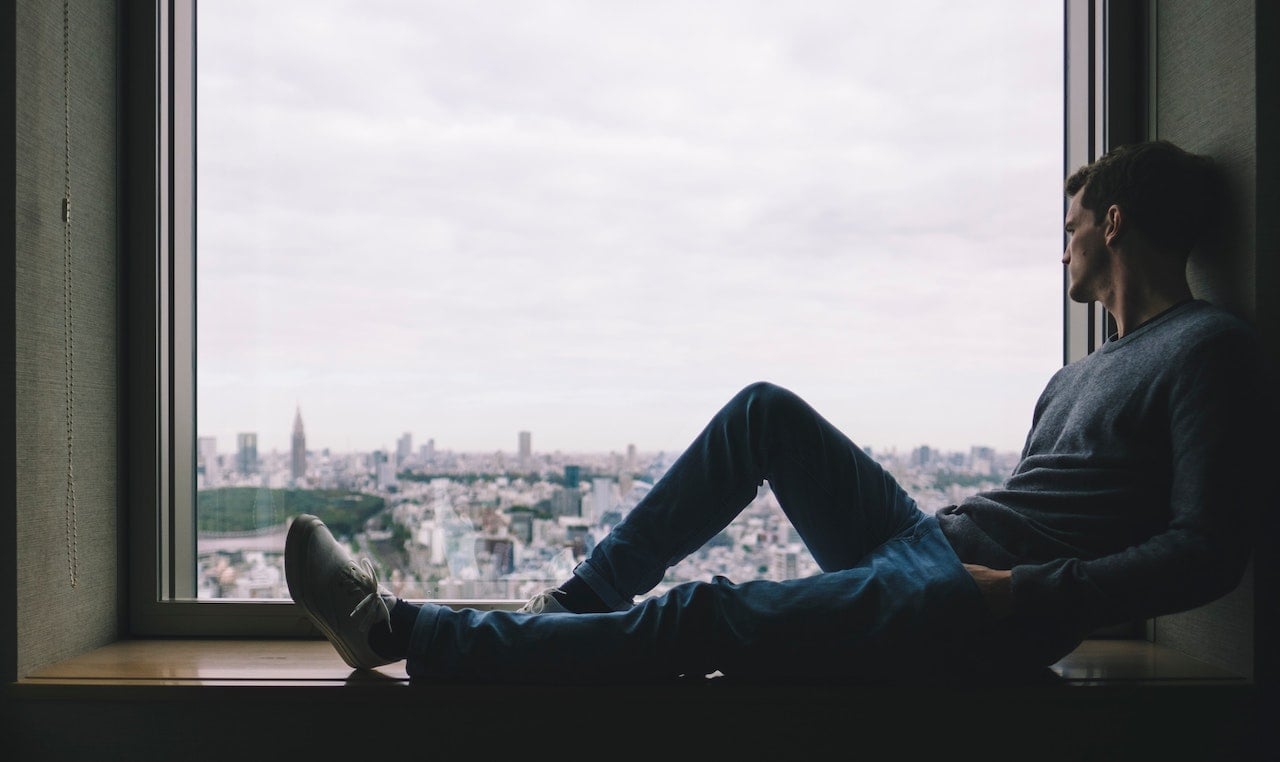 Coronavirus or COVID-19 is changing how our day-to-day lives look. With borders shut down, domestic and international flights cancelled, and non-essential businesses closed, it's a difficult adjustment to the freedoms and liberties we're used to enjoying. Quarantine and self-isolation, although necessary for everyone's health and safety, can be challenging and stressful.
Isolating yourself from friends and family without compromising your mental health is an important step. Isolation can be a difficult time for your relationship as well; you will go from having a positive balance of time and space spent with your partner to either seeing them 24/7 or not seeing them at all.
Learning or implementing some new skills or practices in your relationships and daily lives will help to navigate this new set of circumstances successfully.
Coping with the emotional stress
From fear and anxiety to frustration and boredom, the emotional burdens of protecting yourself from a global virus seem endless. Fortunately, there are ways of alleviating these stresses, allowing you to use your emotional resources in ways that work for you rather than against you.
Here are 4 ways to cope with emotional stress during the COVID-19 pandemic:
1. Listen to credible sources of information
Not every piece of news you hear is going to be true or accurate. Make sure you're receiving your news from reliable sources, such as reputable news stations and news channels. Social media, although great for keeping in touch with people and sharing thoughts and ideas, is not a credible source of news. What people share on social media is often opinions and not facts. If you're not sure, double-check your sources. You can do this by finding 3 credible sources that are sharing the same information.
2. Stay in (distance) communication with others
It can be stressful being away from loved ones during a time of crisis. Understandably, you want to know that your family and friends are safe and well. This is a time to embrace methods of distance communication. Pick up the phone and call your loved ones, send emails, send text messages, and use a video chat application such as Skype, FaceTime, or Zoom. Just because you're not in the same space doesn't mean that you can't be in touch.
3. Find stress-relieving activities
With this much change happening in your life, it's inevitable that you will feel stressed. Do activities designed to alleviate that tension: meditate, do yoga, journal, exercise indoors, have sex, or read a book. Anything you usually do to relieve stress, try to do at least one of those activities a day. Remember, it's essential to take care of your mental health, too.
4. Acceptance of your emotions during this period
Accept your feelings for what they are right now and know that they won't last forever. It's essential to manage your stress and anxiety and not let your emotions overwhelm you. If you do feel flooded, take a time-out, and practice self-soothing strategies.
How to deal with self-isolation
Isolation is a significant change from your regular life. In addition to managing your emotional stress, you must also deal with very different living circumstances. Many of us will be in isolation with our families or partners, and confinement can be very challenging in a small space with others.
In the wake of COVID-19, some people are choosing self-isolation, staying at home and avoiding others. Social distancing is another practice to ensure enough distance is maintained between people so as not to transmit the virus. Here are some more ways to make isolation successful and easier on everyone:
Spend some quality time together without devices. People are social creatures, and although we can't go outside or be part of large social groups right now, we still have a small social group in our own homes. Spend time together and interact with one another. There's no replacement for in-person social contact, even if our devices and social media make a close second. Take some time to put those devices down and connect.
Have designated quiet space for completing work. If you're working from home, have a designated area for completing this work. Make sure it's a quiet space without distractions so that you can be productive there. If quiet space is hard to come by in your home, try using noise-cancelling headphones to reduce noise. Have a designated time for work and a designated time for breaks. This time management is beneficial for your work/life balance as well as checking in with those at home.
Do individual activities as well. While it's essential to spend quality time together, it's crucial to have time for yourself as well. If it's hard to get away from each other in your home, schedule time for individual activities. That way, even if you're in the same space, you're still doing your own thing. This is a great time to start work on a project that you've been putting off forever.
Discuss any stressful emotions together. Many stressful emotions come up during these times. Whether you're anxious and worried, frustrated, or scared, talk about these emotions together. Expressing how you feel is a great way to let go of stress as well as understanding each other better. Make sure everyone gets a turn to talk, and if it's not your turn, make sure that you're listening carefully.
Accept that there will be some conflict. You will eventually get on each other's nerves. That's okay. It's important not to avoid conflict, instead focus on repairing the conflict quickly when it does happen. Pay attention to and take care of each other rather than provoking one another. Remember, this is a stressful situation for everyone, and people deal with stress in different ways. And don't forget that online couples therapy is easily accessible at this time.
Listen to my interview on ABC triple j radio where I speak about how to survive self-isolation alone or with a partner.

Good boundaries can help
If you're in isolation with your partner, this comes with its own set of challenges. Maintaining a romantic relationship when constantly sharing time and space can be difficult. Setting some boundaries can help:
Balance time together and time apart. Even if it's just in a separate room, make a point of having designated time alone as well as time together. This ensures you get downtime to yourself and quality time together. Balancing both needs is important in how you distribute your time. Note that quality time is different from housekeeping activities around the home.
Have set times not to consume news and social media in your house. Don't spend more than an hour a day listening to the news, as this increases fear and anxiety. Instead, have a designated news/social media time in the day. This way, you get the daily news and social input in moderation.
Practice being a good listener and supporter. When sharing your stress and anxiety about COVID-19 or isolation, be an active listener and offer support to your partner. Offer an empathetic ear rather than trying to 'fix' your partner.
Watch my interview below with Sydney therapist Jacqueline Stone about how to manage COVID anxiety.
The takeaway
As an unprecedented pandemic, COVID-19 has created a stressful situation for everyone and living in isolation is hard. It's imperative to protect yourself and your loved ones from the virus. The best way to do that is to self-isolate and practice social distancing. This is an opportunity to find creative ways to maintain your connection.
Do you need relationship help?
If you need help with starting or maintaining a relationship, contact Clinton Power + Associates on (02) 8968 9323 to discuss your situation and find out how we can help.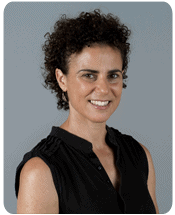 About Jacqueline Stone
Jacqueline Stone is a Counsellor and Therapist who has been in private practice since 2003. She and her three associates have a busy practice helping clients in their Sydney CBD office, as well as interstate and overseas via video conference and telephone calls. Jacqueline helps her clients to overcome painful stress in their lives. Her expert care guides them through their experiences of stress, depression, anxiety and trauma, to achieve recovery and thrive. Find out more about her practice at
Jacqueline Stone & Associates.
Since 2003, Clinton Power has helped thousands of couples and individuals as a counsellor and psychotherapist in private practice in Sydney and online in Australia. Clinton regularly comments in the media on issues of relationships and has appeared on Channel 7, The Sydney Morning Herald, and ABC Radio. Clinton's eBook, 31 Days to Build a Better Relationship is available through his website or Amazon. Click here to take Clinton's relationship checkup quiz to find out how well you know your partner.