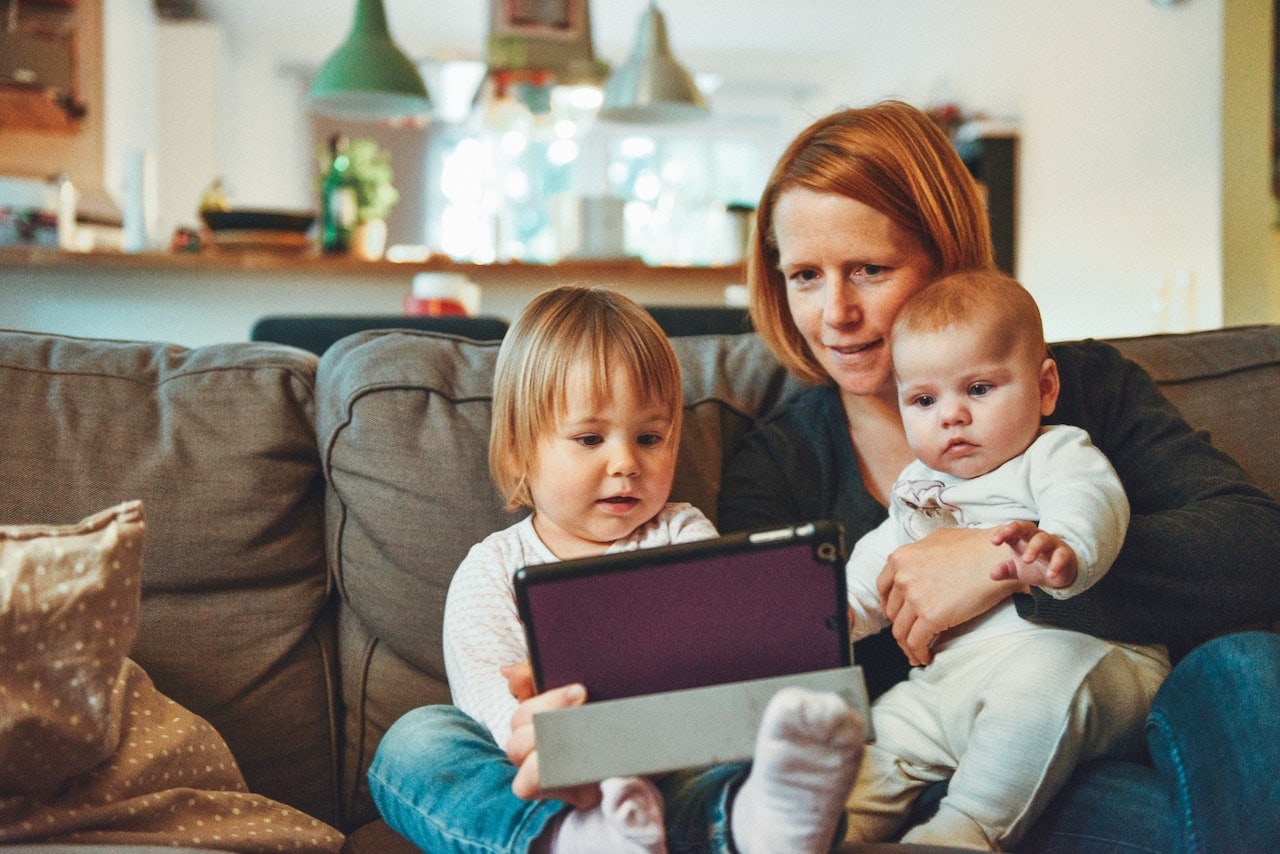 Being in quarantine or isolation in a pandemic is difficult. Taking care of children during a time of isolation with no schooling institutions or daycare increases that challenge significantly. Being a separated couple or blended family with children during a pandemic is just plain hard.
Unfortunately, this is the reality many of us are navigating in our new lives in the wake of COVID-19. Routines get boggled, custody exchanges feel like a health risk, new responsibilities surface, and we're more limited in how we can address, accommodate, and adapt to these changes than usual.
Putting your children first
The thing that you have in common as a separated couple is your children. To assist in navigating these new challenges as a separated couple, focus on coming at the problems or changes with the attitude of always putting your children first. This way, you can work together to solve the issues you're facing instead of fighting against each other to get what you want.
Finding common ground may seem complicated, but the goals you're reaching toward are that common ground – taking care of your kids' needs. Goal-oriented problem-solving is much easier when you're working toward the same goal.
Tips for separated parenting during COVID-19
I recently spoke with my colleague, Family law mediator, Gloria Hawke. She's seeing a sharp rise in families requiring mediation to help with parenting matters during the COVID-19 crisis.
Here are her tips on managing the increased stress and anxiety as a separated couple during the new reality of COVID-19:
Communication: Take the time to talk. The situation that you're in now is new for both of you. It's time to set past grievances aside and discuss the current circumstances. If this isn't possible on your own, look to a trusted third person to assist in discussions.
Be open about your concerns and feelings, help the other parent understand what isolation looks like in your home. Different people have different health risks, work situations, financial pictures, house rules, and anxiety levels. Remember that just as everything in your life has changed, so too has everything in the other parent's – you're both in a new set of circumstances.
Advanced planning: Plan for the necessity of at-home schooling for the foreseeable future and determine who will manage which responsibilities. At-home education might include home tutoring and online extracurricular activities. Don't forget to discuss who will pay for educational changes.
Raising concerns: Be direct about the COVID-19 risks that concern you. Remember, you're working together to meet your children's needs, now isn't the time for blame or accusations. Focus on the issue, share your point of view, and ask the other person for theirs as well. Explain why you feel the way you do and provide background information to help the other parent understand. The goal is to come up with a solution you can both accept.
Extra comfort: Remember that your children, from toddlers to teens, are feeling stressed and worried by the circumstances of the pandemic as well. They may be needier right now. Providing in-person physical and verbal reassurance can help reduce their anxiety. Additional phone or video communication with friends and family can provide comfort and assurance as well.
Custody agreements: The Coronavirus is enough to make you want to keep your kids away from anyone and anything. However, it is important to stick to your custody agreement as much as possible at this time.
Tips for families with separated parents during COVID-19
There has been a marked increase in distress in families and relationships in response to COVID-19.
Here are my tips on managing the tension and strain with your family during self-isolation:
Maintain routines: Keep the daily schedule as healthy and regular as possible. Wake up and go to bed at the same time, have family meals together, and have set work and relaxation times. These efforts create a sense of normalcy for the whole family.
Manage privacy: Having your own time and space away from others is just as important as time together. Create a shared space within the house where you go to connect and a private space where you can go to relax and not be interrupted.
Deal with conflict: When conflict does arise, look for areas of agreement and seek to repair any upsets quickly. Never let a fight run longer than 10-15 minutes. The focus isn't on avoiding or not having conflict – it will happen. Instead, seek to resolve the dispute rather than letting it fester.
Create a culture of gratitude: Share daily appreciations with your partner and family. Keeping a positive perspective about small things in the day helps maintain a positive outlook on the bigger picture.
Watch the video below to see my interview with Gloria Hawke, where we discussed:
what is mediation and what it entails
why a couple or family choose mediation over legal options

how mediation is effective for resolving disputes and the legal ramifications for the families involved

how COVID-19 is impacting separated families right now
the main issues for co-parents navigating child-sharing arrangements
tips and suggestions for separated parents during this crisis
The takeaway
We're all managing a large amount of change in our lives. The COVID-19 lockdown measures have disrupted the regular patterns of our lives. This change is especially challenging for families with separated parents. Focus on putting your children first, setting aside previous grievances with their other parent, and working together to meet your children's needs. Reducing the amount of stress we experience related to COVID-19 benefits us all.
Do you need relationship help?
Clinton Power now provides all counselling services online via Zoom video conferencing. If you need help with starting or maintaining a relationship, contact Clinton Power + Associates on (02) 8968 9323 to find out how we can help.
About Gloria Hawke
Gloria Hawke is one of Sydney's leading family law mediators, as rated in the Doyles guide 2019 and 2020 by her peers, family lawyers, and barristers.
Gloria has worked with many hundreds of families in her private practice helping them navigate parenting plans and financial settlements through separation and divorce.
Gloria coaches mediation students at both the College of Law and Relationships Australia and is one of the co-founders of the Mediation Collective.
Gloria has qualifications in interdisciplinary collaborative practice and works with families to help them avoid litigation and court wherever possible.
Visit www.mediationcollective.com.au and www.hawkemediation.com.au
Since 2003, Clinton Power has helped thousands of couples and individuals as a counsellor and psychotherapist in private practice in Sydney and online in Australia. Clinton regularly comments in the media on issues of relationships and has appeared on Channel 7, The Sydney Morning Herald, and ABC Radio. Clinton's eBook, 31 Days to Build a Better Relationship is available through his website or Amazon. Click here to take Clinton's relationship checkup quiz to find out how well you know your partner.