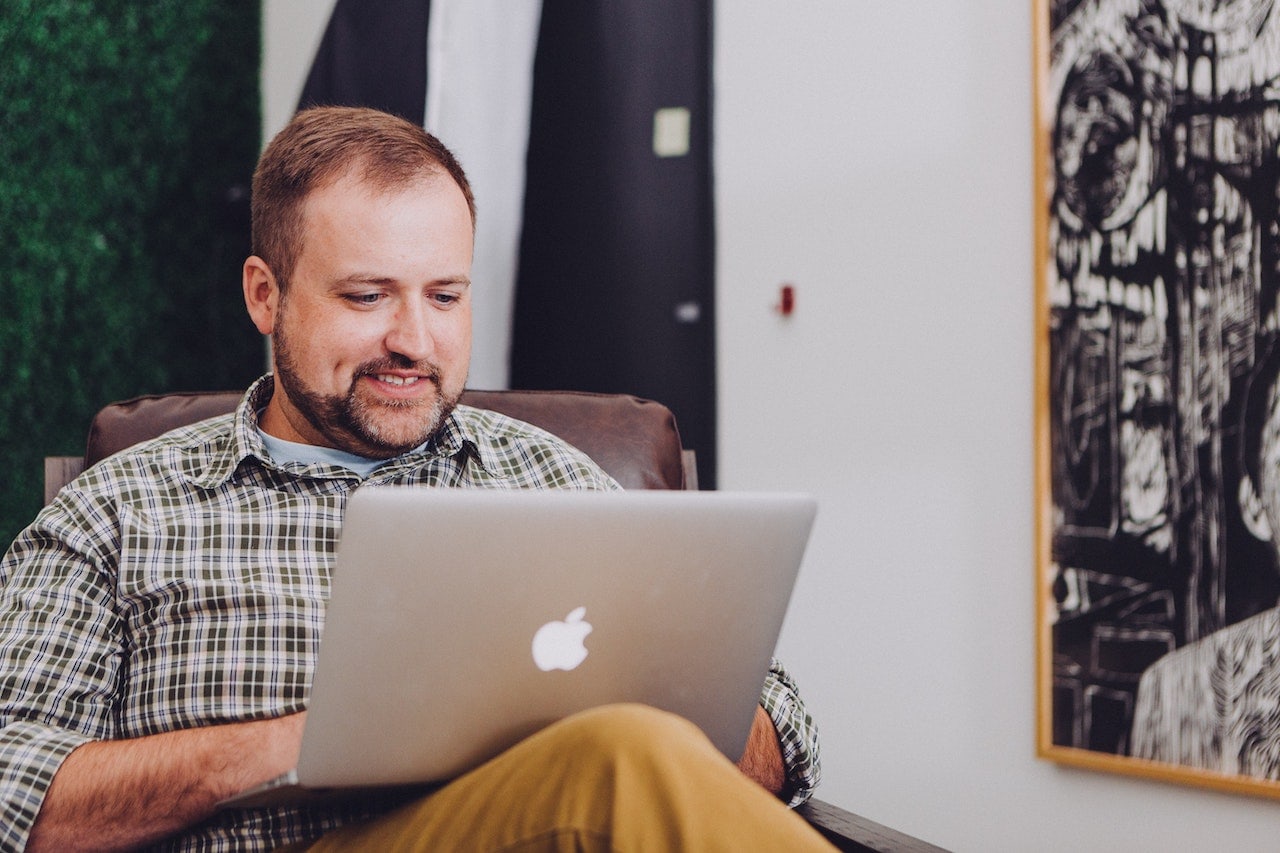 In a time of quarantine and self-isolation, getting the counselling you need can be difficult. Fortunately, online therapy (also called Telehealth, distance therapy, or remote therapy) provides a way to get the help you need while at a distance from your healthcare professionals.
Online therapy is typically provided using video conferencing (or video calling). It's a way to communicate using your smartphone, computer, or tablet that allows you to see and talk to someone who may be far away. Video calls can take the place of your in-person appointments while you stay at home.
A video call requires 3 things:
The device: your computer, smartphone, or tablet
Internet: you will need a stable internet connection (Wi-Fi or 4G) to make and maintain a successful call
The app: video calls require both users to use the same program to make the call, Skype and Zoom are 2 commonly used video applications
The benefits of online therapy
More than 30 years of research shows that online therapy is just as effective as face-to-face therapy. Online couples therapy is also as effective as in-person sessions. Furthermore, there are advantages of online counselling over traditional methods. Here are a few to consider:
Availability of resources: if you're in a small town or remote area with fewer local resources, you may not have easy access to counselling professionals. Online therapy gives you access to services and professionals you might otherwise have to travel outside of your immediate community to find.
Accessibility: if you have physical limitations that make it difficult for you to move around, travel, or come into an office, online counselling removes those barriers, making it easier for you to get the guidance you need.
Reduced stigma: some people experience stigma in seeking therapy services. If you're uncomfortable with being seen in counselling, distance therapy can be a solution to those feelings, while providing the help and services you seek.
Convenience: you can participate in remote counselling from wherever it is most comfortable and convenient for you. No more time spent travelling back and forth to appointments or sitting in waiting rooms. It can all be done from the comfort of your home.
Affordability: you get to pocket the money and save the time that would otherwise be spent on travel expenses commuting to your appointments.
Online disinhibition effect: when interactions that are usually done face-to-face happen online, people often feel free from social restrictions and their inhibitions. This tends to make it easier to open up and be vulnerable.
The challenges of online therapy
Although there are many advantages to online therapy, it does come with its own set of disadvantages as well. Here are some difficulties associated with Telehealth counselling:
Lacking in-person connection: similar to how sending a card doesn't have the same effect as bringing good tidings in person, online therapy isn't the same as sharing face-to-face interactions. If you thrive on that face-to-face interpersonal connection, online counselling may not be the right option for you.
Technology: whereas in-person therapy only requires you to show up at the therapist's office, online counselling requires the internet, a device, and the app used for conducting the video call. Not knowing how to use or navigate this technology can make online therapy harder for some people, particularly older folks. The technology not working correctly can also disrupt or end an entire session on occasion.
Missing non-verbal nuances: a lot of our daily communication is based on non-verbal cues. However, if you can only see the other person's face, or they're too far from their microphone, you miss a lot of nuanced communication from body language, physical gestures, and subtle verbal cues. However, your online therapist will be aware of this and will help you set up the video call in a way so they can get the most non-verbal information from you in the session.
Due diligence: with online counselling, particularly if you're starting with a new counsellor, there is no context to inform you of the ethical practices or qualifications of the professional. You may not be able to see their certification on the wall, or whether they are alone in the room to keep your confidentiality. You must practice due diligence. Ask questions and do your homework to make sure they're adhering to ethical standards before you engage in online therapy services.
The takeaway
Isolation in the wake of COVID-19 doesn't have to mean an interruption in your counselling. Online therapy using video conferencing is an alternative way to continue your therapy sessions while remaining safely at home. Although online counselling may not be the right fit for everyone, it will be an effective and viable option for many people.
For those who find the technology of video calls too stressful or difficult, telephone calls may be an option as well. Discuss different distance therapy options with your therapist to find a solution that works for you.
Do you need relationship help?
Clinton Power now provides individual and couple counselling services online via Zoom video conferencing. If you need help with starting or maintaining a relationship, contact Clinton Power + Associates on (02) 8968 9323 to find out how we can help.
Since 2003, Clinton Power has helped thousands of couples and individuals as a counsellor and psychotherapist in private practice in Sydney and online in Australia. Clinton regularly comments in the media on issues of relationships and has appeared on Channel 7, The Sydney Morning Herald, and ABC Radio. Clinton's eBook, 31 Days to Build a Better Relationship is available through his website or Amazon. Click here to take Clinton's relationship checkup quiz to find out how well you know your partner.