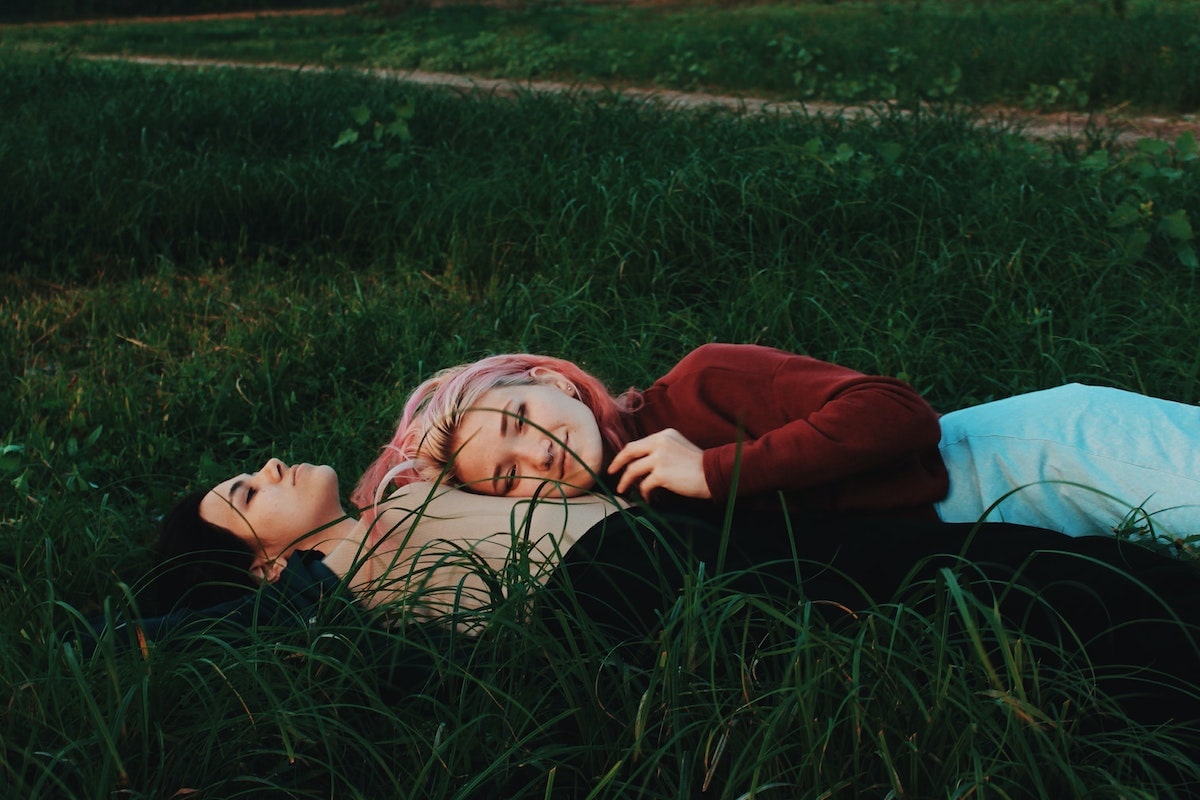 When your relationship works it's amazing. Everything feels easier in life and you're full of energy and excitement. Life is joy and pleasure and nothing can knock you down.
But when your relationship isn't at its best, it can affect almost every area of your life. Unresolved relationship issues can cause real-life struggles. You may feel depressed and anxious, irritable, your work productivity suffers, you lack energy, and you just don't want to be around people.
So how do you know if you're just experiencing some of the common ups and downs every couple goes through, or if it's more serious and you need couples therapy from a relationship therapist?
Here are 7 signs that you might need couples therapy so you and your partner can get back on track and start to love life again.
1. You're constantly fighting without ever finding resolutions
It's normal for every couple to have disagreements from time to time. But if you're feeling exhausted and hopeless from constantly fighting with your partner about things that never get resolved, then it's time to seek help.
While you might be hesitant to step inside a therapy room, working with a relationship expert in couples therapy can help with an honest confrontation of what's really going on in your relationship.
You can feel supported to identify those negative patterns you're stuck in, and help you find a way out together…fast!
2. You're feeling disconnected, shut down or lonely
The point of a relationship is to share your life with someone who cares about you, and you receive love and care in return.
However, if you're frequently feeling disconnected, emotionally shut down and lonely in your relationship, something's not right that needs to be addressed.
Couples counselling can help you address the disconnection and help you forge a reconnection so you feel safe, secure and loved again.
One of the indicators of your strength as a couple is your friendship and how well you know each other. Click the button below to take my quiz to find out how well you know your partner.
TAKE THE QUIZ
3. You're sex life is in the doldrums
Every couple in a long-term relationship will experience periods where their sex life is less active than it was at the beginning. It's just not possible to maintain the intensity of passion and sex you had when you first met.
Life events, work stress, family obligations, or a decline in physical health can all impact your sex life. But the key is to be able to reconnect sexually and emotionally when you can.
But if your sex life has become so infrequent that you struggle to remember the last time you had sex, couples counselling can help. Couples therapy can help you address your emotional intimacy and communication issues to help you get the spark back in your sex life.
4. You frequently feel insecure, clingy or jealous of your partner
Couples counsellors often support couples experiencing insecurity and jealousy issues, to the extent where one partner ends up spying on the other partner through social media accounts, dating apps and emails.
If one or both of you are frequently having a meltdown over smalls things related to making new friendships, spending time with work colleagues or communicating with an ex, then you need to seek help.
Don't let unfounded jealousy and insecurity erode the wonderful relationship you've created together. Couples therapy can help you feel connected, restore trust and strengthen your relationship.
If you're in Australia and considering relationship counselling services, click the button below to book a FREE 15-minute phone inquiry call with me to find out how I can help.
BOOK ONLINE NOW
5. You can't move past relationship hurts and pain
We all have a history before we start a new relationship, and unfortunately, sometimes that history is unfinished.
So what can happen is your new partner can trigger off feelings that are unresolved from a previous relationship.
If you get to the point where you're constantly feeling hurt and in pain with your current partner, and you suspect it might be related to a past relationship, it's time to address the issue in couples therapy.
Sometimes it might be beneficial to do individual therapy so you can finally get closure about your past relationship and focus on building a strong new relationship in the present.
6. You're running away or avoiding conflict
Some people are naturally conflict-avoidant and this can cause problems in a relationship.
At one time or another, every couple has to have difficult conversations or make hard decisions that require each of you to manage your anxieties and forge ahead through tension.
If you or your partner is constantly running away from dealing with conflict, this can be potentially harmful to your relationship in the long run.
Couples therapy can help you to learn effective conflict resolution skills so you can deal with challenging conversations and come out of the other side stronger than before.
7. You feel scared to be vulnerable in your relationship
For your relationship to be successful in the long run, you have to learn to be open and vulnerable with your partner to build emotional intimacy.
Emotional vulnerability and openness is a key ingredient to truly being known by another person who loves you.
If you often feel closed, defensive, or avoidant when it comes to being close to your partner, you will gradually break down the connection you share.
Couples counselling can help you learn how to be more open with your partner in a safe and secure way, so vulnerability becomes a strength, not a liability.
The good news is that since Covid-19, couples therapy can be easily accessed online and is just as effective as in-person sessions behind closed doors of the therapy room.
Remember, couples therapy is not only for couples in crisis. If you have a good relationship and want to make it even better, couples therapy can give you practical tools to build a strong, long-lasting relationship that will provide you with long-term happiness and satisfaction.
Do you need relationship help?
If you're considering couples counselling services, Clinton Power has extensive experience helping people create better relationships through his counselling process of using evidence-based therapeutic approaches based on the science of healthy relationships. Clinton works with individuals and couples throughout Australia via Zoom online therapy.
Contact Clinton Power + Associates on (02) 8968 9323 during business hours to discuss your situation and find out how Clinton's counselling services can help or book an appointment online now.
CONTACT US NOW
Since 2003, Clinton Power has helped thousands of couples and individuals as a counsellor and psychotherapist in private practice in Sydney and online in Australia. Clinton regularly comments in the media on issues of relationships and has appeared on Channel 7, The Sydney Morning Herald, and ABC Radio. Clinton's eBook, 31 Days to Build a Better Relationship is available through his website or Amazon. Click here to take Clinton's relationship checkup quiz to find out how well you know your partner.