Infidelity can be a painful and traumatic experience. Whether it's emotional or sexual, an affair can cause a lot of pain. From broken trust to feelings of betrayal and insecurity, the impacts of an affair on your marriage can be deeply hurtful.
The good news is, by choosing to heal and moving forward together, many couples have successfully recovered from affairs.
The impact of an affair
Discovering an affair in your marriage is like experiencing an emotional landslide. The ground that you thought was stable and dependable beneath your feet has suddenly been whisked out from underneath you, and your stomach is in your throat as you come crashing into a new painful reality.
An event like this can leave you with post-traumatic stress disorder (PTSD), and the emotional effects of an affair on the hurt party are no different.
An emotional affair has the same impact on your marriage as a sexual affair. What constitutes infidelity is going outside your marriage to get something that both partners can expect to get inside the union. Whether that's emotional support or sexual intimacy, both actions leave the betrayed partner feeling that their trust and the parameters of the relationship have been violated.
This sense of violation is normal – healthy. It accompanies all the feelings of hurt, anger, betrayal, sadness, insecurity, and a sense that your life is over. If you're feeling other difficult emotions following the reveal of an affair in your marriage, that's perfectly normal too.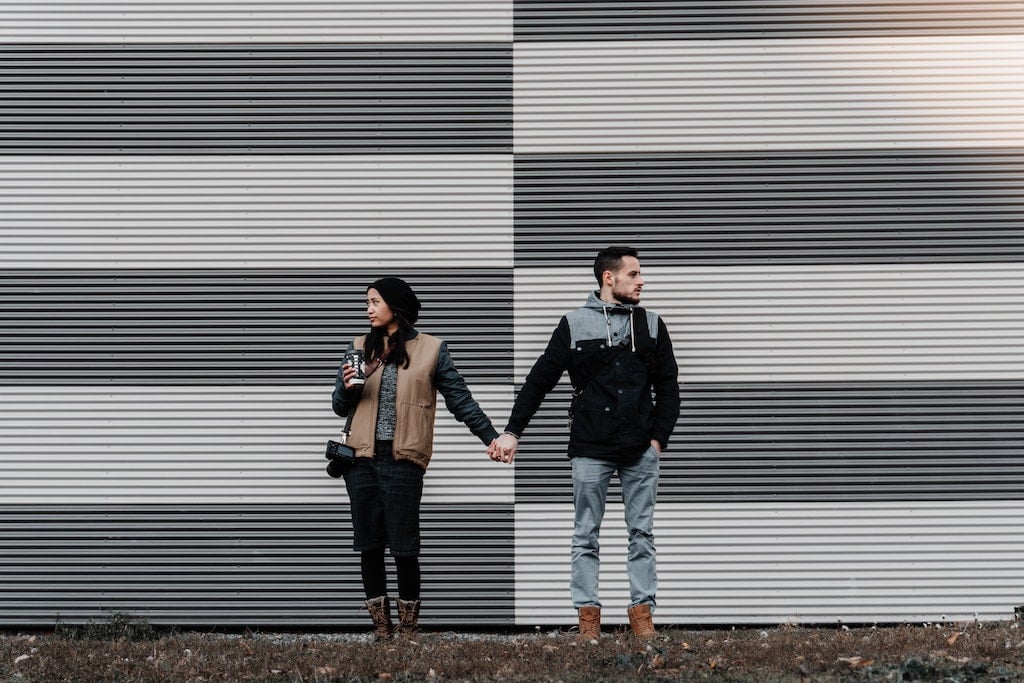 The road map
Affair recovery is a healing process that takes time and work. It's a painful process that requires both the hurt partner (hurt by the affair) and the involved partner (involved in the affair) to be open, honest, and recommitted to the marriage. There are 3 stages of affair recovery that most relationship therapists agree upon:
Working through the crisis of discovery
The first phase of recovery involves experiencing the traumatic event of discovering the affair (emotional landslide) and going through all of the emotions and the absence of safety and security this shift brings.
Making meaning from the affair
The second phase of recovery explores what happened and makes sense of the situation. It's about accepting that the affair happened, processing the matter, asking questions, and deciding how to move forward.
In phase 1, you experience the emotions of the crisis of discovery, but in phase 2 you work through the deeper feelings that act as barriers to repairing the relationship. In this phase, you may explore ideas, confront doubts and fears, and choose whether to stay or leave the marriage.
Recovering from the affair
The third phase of recovery is about moving forward and repairing. This phase is often referred to as building Marriage #2. It tackles the complicated tasks of rebuilding trust and reconstructing your relationship. This part of the recovery process requires both partners to recommit to the relationship. It's about creating and maintaining positive changes in the foundation of your relationship, and it takes a long time.
Couples Therapy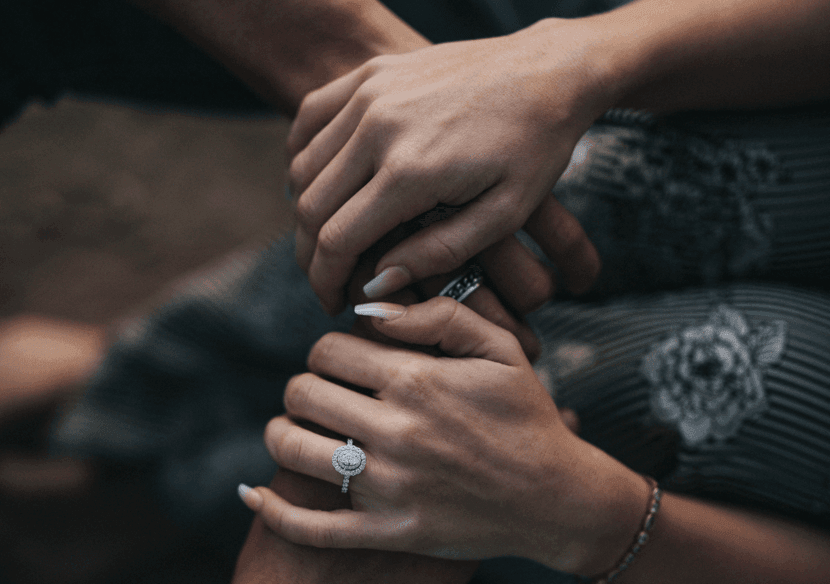 Couples therapy is a critical part of the road map to affair recovery. An affair is a profoundly painful experience, and it's when you're hurt the most that you cannot maintain a clear head or open heart about your relationship moving forward.
A licensed marriage therapist can provide a common safe space for the hurt partner and offending partner to express complex truths and share intimate details, as well as teach couples specific strategies to engage in a secure healing process. They can help implement certain things into the healing process framework that facilitates goals such as understanding, communicating effectively, and building new rules for a new relationship.
A family therapist is sometimes required to provide mediation to keep things from escalating within the family when it impacts the children.
Couples counselling is recommended over individual therapy to recover from an affair. A key component to the healing process is to regain trust between partners. Individual counselling where you talk about and work through the affair without your partner creates a setting for keeping more secrets, rather than airing them and repairing them together.
If you're in Australia and considering relationship counselling services, click the button below to book a FREE 15-minute phone or Zoom inquiry call with me to find out how I can help.
BOOK ONLINE NOW
The recovery process
The recovery process isn't just about getting past the affair but healing from it. Psychotherapist Esther Perel says:
"Most people are going to have two or three marriages, two or three committed relationships in their adult life. It's just that some of us are going to do it with the same person."
Affair recovery is the long and challenging process of admitting your current committed relationship is over, exploring why, and choosing to build the next one so that it's better than the one you had before – with the same person.
It's not the marriage that's the problem. It's about changing what's happening in the marriage that doesn't work to allow both partners to feel comfortable and satisfied in the relationship.
Reframing how you think of the emotional infidelity or sexual indiscretion can open up a path forward in your marriage – in your own time, of course. Initially, it may seem like a crisis, an end, a terrible thing to work at getting over.
It's all of those things, but it may also become an indicator that something in your marriage needs improvement to allow you both to be happy. It may be a turning point, where you learn to see how you were pulling away from each other and instead learn to turn towards one another again.
The relationship issues that sparked the affair aren't innate failures or reasons to give up on your marriage. The fact that an affair happened doesn't mean divorce is inevitable. Highlighting the issues in your relationship that need work allows you to build a more profound and satisfying connection.
Affair recovery is hard work and takes a long time. It's essential to have a network of people you can turn to for support. For example, having family and friends who listen and show you love and support as you navigate this phase of your marriage is impactful.
One of the indicators of your strength as a couple is your friendship and how well you know each other. Click the button below to take my quiz to find out how well you know your partner.
HOW WELL DO YOU KNOW YOUR PARTNER?
In recovery
A critical first step in recovery is the involved partner taking responsibility for their actions. The affair was not okay. The affair will never be okay. What can be okay in the marriage is if responsibility is taken for what happened and for repairing the damage done.
A lot of work goes into repairing the relationship. Both partners will need reassurance: the hurt partner that this won't happen again, and the involved partner that gradual progress is being made and their efforts are noticed and make a difference. Rebuilding trust is a critical and often slow process that restores your connection with your partner.
Openness and calm, clear communication will help to lay everything out on the table and give both you and your partner an understanding of where things stand and how to find a way back to each other.
Communicating this way can be challenging as emotions will be high, but creating a framework for communication with your counsellor will create boundaries and guidelines on when, where, and how to talk effectively about complicated topics in a safe way.
With openness and constructive conversations, understand that the truth will come out in time. As much as the involved partner wants this to go forward and put this behind them as quickly as possible, and as much as the hurt partner wants to know absolutely everything right away – this is a long and slow journey.
It may take a while for one partner to ask the right questions to get the helpful information. It may take time for one partner to find the courage to be vulnerable enough to ask or to tell something that causes a lot of emotional pain.
Tips
Here are some helpful tips for each person in the relationship to keep in mind throughout the process of recovery:
Hurt partners
There's no need to panic 
This crisis may feel like your life is falling apart, and you may feel impacts similar to experiencing PTSD. You may have difficulty eating, thinking, sleeping, and functioning. You may be experiencing intrusive thoughts or feel like you're going crazy. You won't feel this way forever. 
This stage of the process will pass. Pay attention to and celebrate the moments where it feels just a little easier. Notice what is soothing to you and do more of those things. You're in a crisis right now, be gentle with yourself for doing less while coping with more.
Having questions and wanting answers about the affair is natural and healthy
You need to ask these questions, even if your partner is reluctant to share. Some details won't benefit you to have the answers to, and a therapist can help you establish and maintain that boundary.
An honest answer can be both devastating and helpful – it's your job to ask your questions and then listen to both your reaction and your partner to learn what you need and whether or not specific information is helping you.
Your husband/wife has met your call for honesty. Appreciate that work, even if you discover that particular piece of openness wasn't helpful to you.
Wondering whether putting in the work is worth it
It's not true that future affairs will colour your marriage because one affair has taken place. If this healing is handled well, it's likely to remain a single event. It takes a lot of courage to work through affair recovery, so don't feel ashamed if you find that courage in yourself.
Research shows that most relationships survive affairs with professional help. There are proven methods for both surviving and thriving after an affair. By working as a team, you build a new stronger relationship together.
Involved partners
Understanding why your partner needs to keep talking about it before going forward
Affair recovery is a long and slow path that you cannot rush. Your partner needs to connect the dots and understand the entire situation before taking steps forward.
You were in the affair, you know why it happened, you know how it happened, you know what happened – your partner doesn't have any of that information and is playing catch up. Their reality has been shattered, and they need to understand why.
Your job is to answer their questions openly and honestly. Don't spare the details. You've already taken the actions that have hurt them deeply. Withholding more information now will only cause more strain and distrust.
Be willing to provide the information your partner needs
Volunteer information without being asked for it. If your partner feels like they have to drag details out of you, it'll be a barrier to rebuilding trust. Check in with them regularly and ask how they feel about the situation or the people involved.
This step may seem controlling, but remember, this is a transitory stage that won't last forever. If your partner needs passwords to your social media accounts for a while to relearn that they can trust you, what's a few months compared to a lifetime in a better marriage? While you're in this stage, the most crucial step is to remain willing to share.
Be sorry – and mean it
Show your partner that you understand the pain they're feeling due to your choices. Say "I'm sorry" many times over a long period.
Apologizing once and then hiding behind the fact that you did say it once and rushing to move forward because you are uncomfortable, feeling guilty, or ashamed will not resolve the situation.
This step isn't about you. You made the choice that got you here. To fix it, you need to be present and help your partner while they heal from your choices. If this is difficult for you, get help from an expert in affair recovery on showing genuine remorse.
The (successful) conclusion
For couples who successfully navigate affair recovery, the result can be a better, stronger connection than what you had before.
It won't always be clear sailing as you take this journey. You may go long periods feeling like the affair is tucked safely in the past only to find moments of guilt/fear creep up unexpectedly.
It'll take a long time to recover fully from an affair, but it's possible, and it can leave you in a better partnership than what you had before the affair.
Do you need relationship help?
The first step to getting help for affair recovery is to ask for it. Clinton's online private practice has helped many couples build better relationships through affair recovery.
Affairs happen for many reasons and isn't a reflection of a failed marriage. Online marriage counselling could make all the difference.
To get the help you need and start repairing your marriage, contact Clinton Power + Associates on (02) 8968 9323 during business hours to discuss your situation and find out how Clinton's counselling services can help or book an appointment online now.
CONTACT US NOW
Since 2003, Clinton Power has helped thousands of couples and individuals as a counsellor and psychotherapist in private practice in Sydney and online in Australia. Clinton regularly comments in the media on issues of relationships and has appeared on Channel 7, The Sydney Morning Herald, and ABC Radio. Clinton's eBook, 31 Days to Build a Better Relationship is available through his website or Amazon. Click here to take Clinton's relationship checkup quiz to find out how well you know your partner.