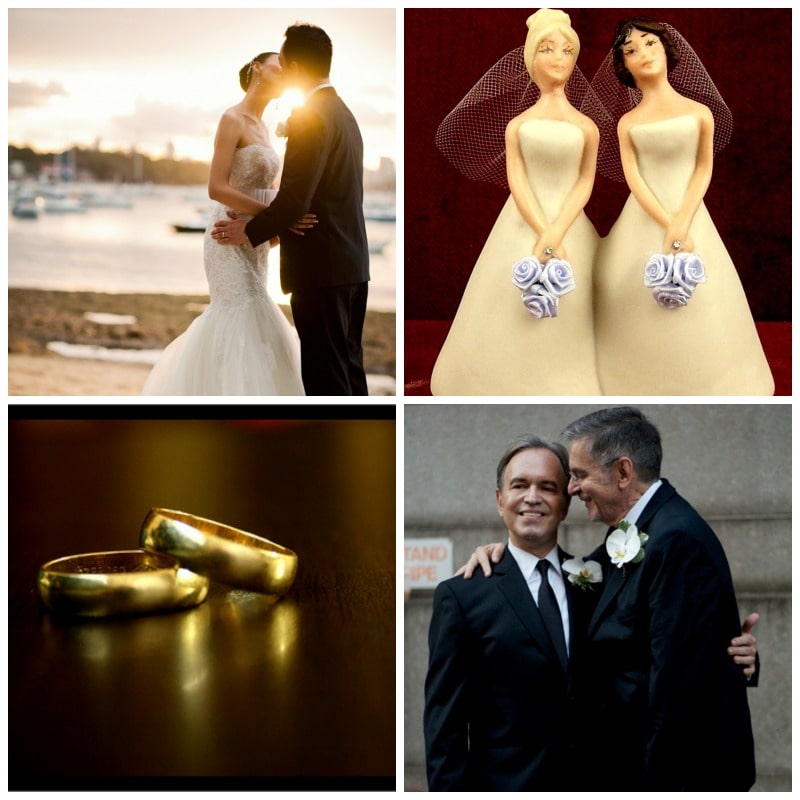 One of the questions I frequently get asked by couples that are about to get married is does pre-marriage counselling really work?
Getting married can be a wonderful experience, and it can also be a very stressful event for those involved.
Sometimes this stress raises family issues and couple issues that need to be addressed as soon as possible, so you can make sure you have an enjoyable and meaningful marriage.
For others, there's so much focus on the 'big day' that couples can forget that they will need specific relationship skills after their wedding to help them navigate many years of married life together.
Here are my thoughts on some of the most common questions I've heard about pre-marriage counselling and pre-marriage education.
If we don't have problems right now, is it worth having pre-marriage counselling?
The simple answer is, yes!
When you think about it, there are so many areas of your life where you have completed training in school, college, or university, on a whole range of topics. But it's very rare that you receive any education about relationships.
Yet, when you get married, you're about to embark on a long-term commitment to one person for many, many years.
And if you have no training in communication, conflict resolution, or understanding how your family and previous relationship experiences affect your ability to be in a relationship, there's a good chance you'll become part of the 33%+ couples in Australia who end up divorcing (and even higher for second and third marriages.)
What's the value of pre-marriage education?
There are enormous benefits to pre-marriage education.
Check out this short video below that explains what pre-marriage education is:
Because we believe in the value of pre-marriage education, Clinton Power + Associates offers the Prepare-Enrich Pre-marriage Program, which includes:
a comprehensive online assessment for each partner
a 10-page Couple Report
a 28-page Couple Workbook, and
two feedback sessions (60-minutes each) with our Prepare-Enrich trained facilitator.
The Prepare-Enrich online assessment evaluates you and your partner in 22 areas and these areas are summarised in reports made available to your facilitator.
These assessment areas are:
A. Significant Issues for Couples (10 scales):
Communication Issues
Partner Style & Habits
Financial Management
Leisure Activities
Affection & Sexuality
Family and Friends
Idealistic Distortion
Relationship Roles
Spiritual Beliefs
B. Relationship Dynamics (4 scales):
Levels of Assertiveness
Levels of Self-Confidence
Degrees of Avoidance
Levels of Partner Dominance
C. Couple and Family Map (4 scales):
Closeness and Flexibility of Family-of-Origin
Closeness and Flexibility of Couple Relationship/Marriage
D. Personality (4 scales)
Levels of Social Comfort
Ability to Change
Levels of Organisation
Levels of Compliance
Emotional Steadiness
As you can see, the 22 areas of assessment give you a comprehensive picture of yourself and your partner on an individual and couple level.
How is Prepare-Enrich different from the pre-marriage counselling offered by my church?
Unfortunately, most pre-marriage counselling offered through churches and other religious organisations is not proven to be effective.
Also, the majority of pre-marriage counselling providers at churches and religious organisations are not trained therapists and have very little understanding of the psychology of human relationships.
Over the last 30 years, the Prepare-Enrich relationship assessment has been taken by more than 3 million couples. Prepare-Enrich is an evidence-based program and the number one couple inventory and assessment tool used nationally and internationally. Prepare-Enrich has been statistically proven to help couples improve and strengthen their relationship.
Plus, when you take the Prepare-Enrich program at Clinton Power + Associates, you will receive your feedback sessions from me, Clinton Power.
I've been working as a relationship therapist since 2003, so I have extensive experience and comprehensive skills in working with relationship issues. I can guide you with any issues that may come up in the feedback sessions and help you achieve a successful resolution and outcome.
How soon should we start pre-marriage counselling?
Recent research has shown the average couple wait over 6 years before seeking help. The longer you wait to ask for help, the more entrenched your negative patterns become, and the more time it will take to overcome them. So I don't recommend you wait too long to address issues in your marriage.
My clinical experience has shown that many couples who come in for marriage counselling early in their relationship, tend to experience better and faster resolution of their issues than those that wait many years.
The great thing about the Prepare-Enrich Program is it helps you understand your strength areas as well as areas for growth as individuals and as a couple, so you can get your marriage off to a strong start.
You can take Prepare-Enrich as a newly engaged couple, as a recently married couple, and it's also helpful if you have been together for a number of years in a de facto arrangement.
If we need pre-marriage counselling, is that a sign that our marriage is doomed?
Absolutely not! In fact, couples that undertake pre-marriage education and counselling have greater success in creating long-lasting relationships.
Attending pre-marriage education sessions is not a sign of weakness or that your marriage is doomed. I see it as a sign of strength and resilience because you're wanting to learn how to resolve issues quickly and efficiently before they become any bigger.
It also means you can learn more about your partner's strengths and challenges, so you can build a strong connection together.
Do you want to take the Prepare-Enrich Pre-marriage Program?
Clinton Power + Associates offers the Prepare-Enrich Pre-marriage program to any couples within Australia.
Prepare-Enrich has been used by more than 3 million couples and has been proven to improve and strengthen your relationship. Visit our pre-marriage counselling page to find out more about Prepare-Enrich, or to purchase the program.
Do you need relationship help?
If you need help with your relationship, contact Clinton Power + Associates on (02) 8968 9323 to discuss your situation and find out how we can help.
Since 2003, Clinton Power has helped thousands of couples and individuals as a counsellor and psychotherapist in private practice in Sydney and online in Australia. Clinton regularly comments in the media on issues of relationships and has appeared on Channel 7, The Sydney Morning Herald, and ABC Radio. Clinton's eBook, 31 Days to Build a Better Relationship is available through his website or Amazon. Click here to take Clinton's relationship checkup quiz to find out how well you know your partner.