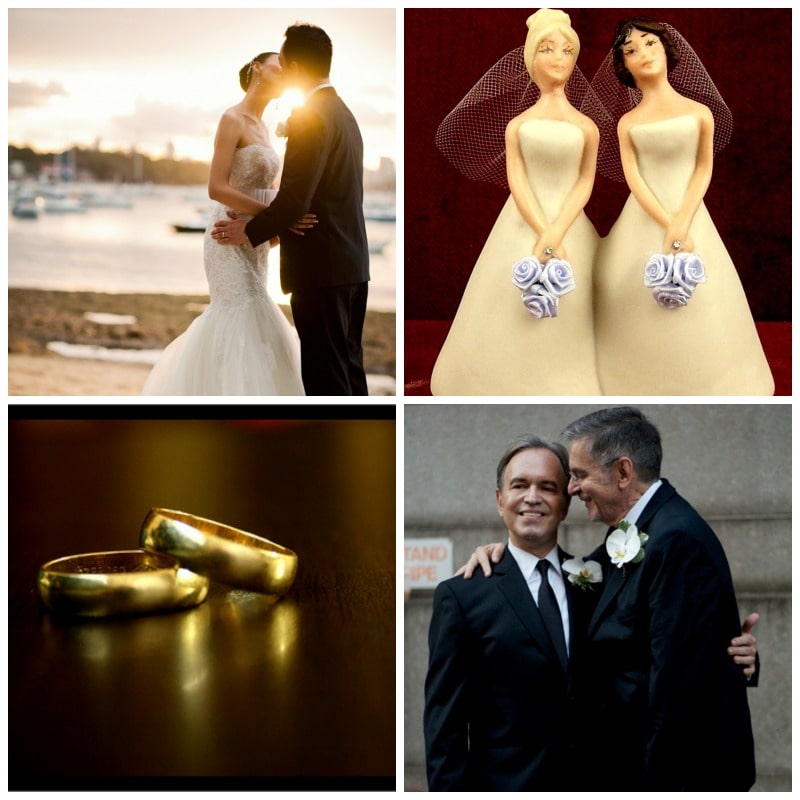 One of the questions I frequently get asked by couples that are about to get married is does pre-marriage counselling really work?
I have some thoughts on the pros and cons of pre-marriage counselling that I'd like to share so I can dispel some of the myths that exist.
If we have no problems right now, is it worth having pre-marriage counselling?
A lot of organisations and marriage therapists in Australia offer pre-marriage counselling services. Some include an assessment of the couples using an extensive questionnaire. After the questions are analysed, the therapist then speaks to the couple about the results.
Other marriage therapists say they offer pre-marital counselling so that couples can understand their expectations of one another and clarify their relationship needs.
I have to say I am dubious about the effectiveness of these services and whether they really make a difference to the couple's capacity to deal with difficulties as their relationship progresses and issue arise.
While you may be able to identify your strengths and weaknesses, so you can be more aware of them, I think when it comes down to the crunch and important issues are raised in the marriage, this awareness of expectations and needs is not enough to bring about change.
What's more important is looking at the couple dynamics and the unhelpful communication patterns that may be going on with the couple. And for this to occur, you need to be having a difficulty with your communication, to then understand how to improve it.
Should we wait until we have issues we can't resolve before starting pre-marriage counselling or marriage therapy?
My short answer to this is yes. Marriage counselling is much more effective if you have already identified that there are several issues that you are struggling with.
This is because we can use 'real-world' data to understand some of the negative and unhelpful patterns that may be emerging between you.
To understand these patterns, you need to have experienced a certain amount of frustration and upset to recognise that there is a problem that needs to be attended to.
And it's through grappling with real issues and communication problems, that help motivate you to make changes.
Essentially when nothing is wrong, there is no motivation to make changes. My personal view is pre-marriage counselling with a happy couple that has no major issues between them is a waste of time and money.
While many churches also offer pre-marital education and counselling, I'm yet to speak with any couple that has said this was actually helpful once they started to encounter some problems.
How soon should we start marriage counselling?
What I don't recommend is you wait a long time to address issues in your marriage.
Recent research has shown that the average couple wait over 6 years before seeking help.
This is problematic because the longer you wait to ask for help, the more entrenched your negative patterns become, and the more time it will potentially take to overcome them.
My clinical experience has shown me that many couples that come in for marriage counselling early in the piece, tend to experience better and faster results than those that wait many years.
If we need pre-marriage counselling, is that a sign that our marriage is doomed?
I've worked with couples that have experienced difficulties very early in their preparations for their wedding and the start of their married life together.
Getting married can be a wonderful experience, and it can also be a very stressful event for those involved.
Sometimes this stress raises family issues and couple issues that need to be addressed as soon as possible, so you can make sure you have an enjoyable and meaningful marriage.
Coming in for pre-marriage counselling is not a sign of weakness or that your marriage is doomed. I see it as a sign of strength and resilience because you're wanting to resolve issues quickly and efficiently before they become too overwhelming.
It also means you can get your relationship back on track and reconnect, which makes you a stronger and more resilient couple in the long run.
If you're wanting some premarital support for your relationship,  check out the Premarital Counselling Workbook for Couples, which is a Therapy-at-Home product that can be used by any couple in any location.
photo credit: erin m
Do you need relationship help?
If you need relationship help, contact Clinton Power + Associates for a FREE 15-minute phone consultation to discuss your situation and find out how we can help. Call us now on 0412 241 410 or book your free phone consult online.
Clinton Power is a relationship counsellor and Gestalt therapist with over a decade of experience helping individuals and couples move out of relationship pain and create great relationships. Get Clinton's FREE report: 10 Tips for Moving Out of Relationship Pain, by clicking the button below.