Some conversations are awkward while you're dating, but it's better to find out about the strengths and growth areas in your relationship now, well before the wedding day.
Pre-marriage counselling is like preventative medicine. Learning specific relationship skills before such a big commitment greatly benefits your future.
Key takeaways
Pre-marriage counselling is like preventative medicine.
We don't often come into a marriage with all the skills we need to succeed in relationships or discuss complex topics well, but we can learn. 
A healthy relationship is more likely if you prepare well and discuss communication differences and common marriage issues as early as possible. Feedback sessions with professional relationship counsellors are the easiest way to do this.
Pre-marriage counselling is worthwhile when you're engaged or thinking about getting engaged. Pre-marriage counselling is also great for marriage enrichment if you're already married.
Here are 5 ways how pre-marriage counselling can help you start strong in your married life. 
1. Plan for your marriage, not just a wedding day
Getting married is a huge deal! Weddings are exciting, and there are so many things to plan.
Have you spent some quality time thinking about your marriage as well?
Marriage brings new challenges into your relationship, and it's important to ensure you're on the same page as the person you're marrying when it comes to the big areas: sex, children, and finances…
If you're still getting used to having difficult conversations with your partner, talking about topics like how you'll handle finances or what you'll raise your kids to believe spiritually can be uncomfortable and hard to initiate. 
Making uncomfortable conversations easy
With Prepare Enrich pre-marriage counselling assessments and feedback sessions, we help you cover 22 different areas that impact your relationship.
Whether you're in a same-sex or heterosexual relationship, a relationship counsellor can help you understand the results of your pre-marriage assessment and discuss any strengths and growth areas.
Counselling sessions might not seem as exciting as a wedding. Still, the more prepared you are to handle any relationship issues, the more chances you'll have of marital happiness.
2. Find out your expectations for marriage
Many people have subconscious expectations for marriage, often based on their parents' relationships. Do your partner's expectations match yours?
The influence of wider family
A fundamental component of pre-marriage counselling looks at your family dynamics and how they influence your current relationship with your partner.
Talking through topics like how many children you'll have, how you'll manage family life and household chores, and your future financial management will take the stress out of some of those discussions once you're married.
Prepare-Enrich counselling covers:
Communication Issues

Conflict Resolution

Partner Style & Habits

Financial Management

Leisure Activities

Affection & Sexuality

Family and Friends

Idealistic Distortion

Relationship Roles

Spiritual Beliefs
3. Improve your conflict and communication skills
If you're still early in your relationship, you may not have encountered any significant conflict yet.
People are often on their best behaviour before they get married.
Also, if you're not living with your partner yet and have no children, the stresses of everyday life impact your relationship less.
Dating is a fun time. But marriage is fun, too, if you prepare well for the challenges.
Children add another layer to your marriage
When you're married or have parenting children to discuss on top of everything else, conflict resolution skills become even more critical. 
Getting married is sometimes the first time relationships hit a speed bump.
If you prepare well for marriage and fully use your Prepare-Enrich marriage counselling sessions, you'll find it much easier to maintain the long-term commitment you've made to your partner.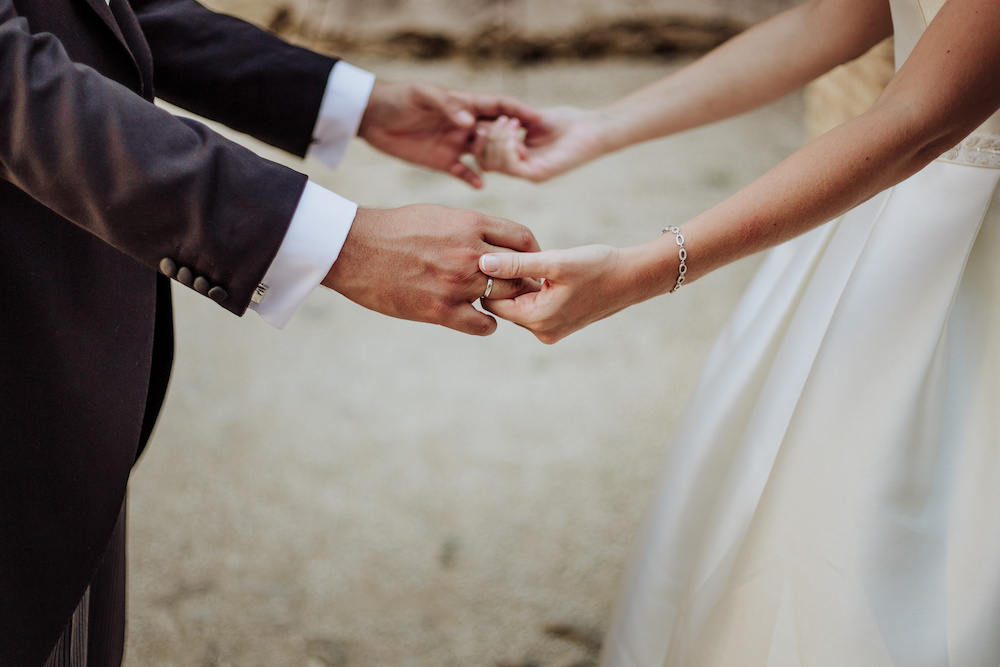 A Prepare Enrich family therapist helps you upskill for marriage.
Most of us don't get a chance to prepare in our younger years for relationships. If we don't learn new communication or conflict resolution skills, we tend to repeat what we learned as children from our parents and caregivers.
Often these skills are not great.
Family therapists and psychologists have discovered better, more up-to-date ways to approach marriage than most of our parents knew.
Marriage researchers–and your pre-marriage relationship counsellor–have been studying human relationships and communication styles for years and know what conflict management skills are needed to improve married life.
4. Examine your relationship dynamics
Have any negative patterns entered your relationship? Are you equal in every area?
Personality differences can unintentionally lead to relationship dynamics that may not work long-term for one partner (or both). Sex, spiritual beliefs, and looking after children can be common areas couples struggle with.
Establishing clear boundaries and healthy dynamics early on in your relationship is better before any issues or conflict arises. 
Changing unhealthy patterns from the past
When you get married, it's really like two families coming together. Unhealthy family relations may have been something you experienced in your childhood family life.
A family therapist can help discuss any family issues or counselling you might need before marrying your partner.
Especially if you are planning on having children, a healthy, low-stress family life becomes even more critical.
You'll cover 4 areas in the pre-marriage counselling assessment:
Levels of Assertiveness

Levels of Self-Confidence

Degrees of Avoidance

Levels of Partner Dominance
A pre-marriage counsellor will discuss these with you and your future spouse in the Prepare-Enrich feedback sessions. If needed, they can help you find a more balanced dynamic to ensure marital satisfaction for you.
5. Learn about your partner's personality
Opposites sometimes attract, but even if you and your partner are very similar, you'll still have unique strengths and differences.
How well do you know the person you're about to marry?
Knowing each other well is key to reducing conflict in your married life. Pre-marriage counselling helps you appreciate your individual strengths so you can bring out the best in each other.   
The assessment for pre-marriage counselling may reveal traits you haven't yet discovered about each other.
It covers:
Levels of Social Comfort

Ability to Change

Levels of Organisation

Levels of Compliance

Emotional Steadiness
Do we really need pre-marriage counselling?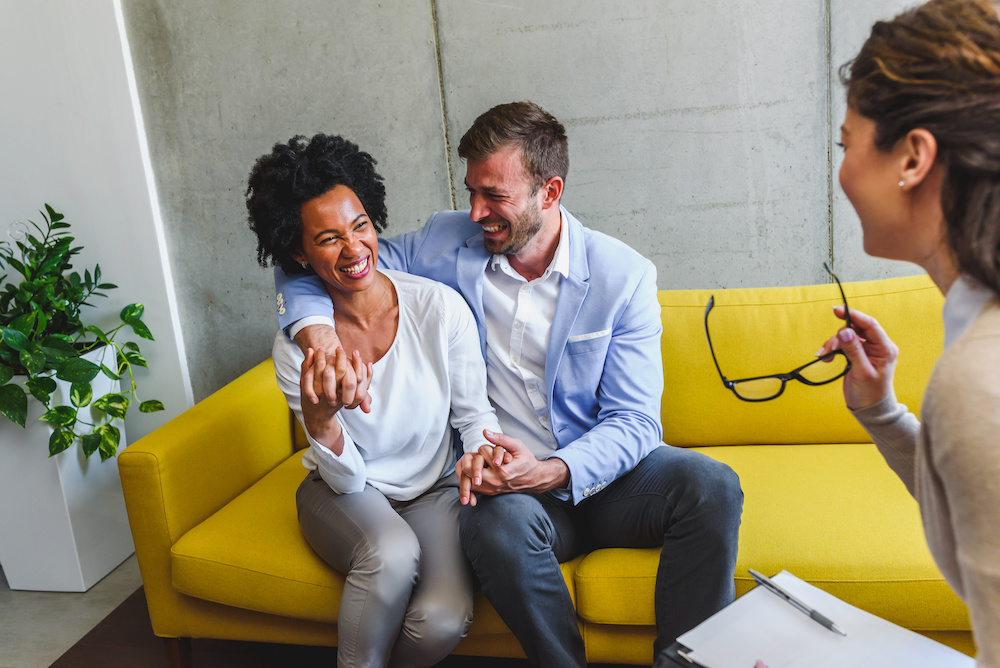 Our relationship is already strong. 
Pre-marriage counselling is not just for couples who are having problems. Engaged couples often have very few significant issues–otherwise, they might not be planning on getting married!
Premarital counselling is more like a preventative for future problems.
In Prepare Enrich assessments, we look at 22 different areas of your relationship, from your personalities to your relationship dynamics, to how your family backgrounds might influence your marriage.
Won't it stir up arguments?
You might wonder if it's good for your relationship to talk about all those sensitive issues and topics, like sex, religion, or money. No one wants to go looking to start an argument.  
The feedback sessions can stir up some points where partners differ or disagree. But all the sessions are administered by a licensed professional counsellor who is there to help you discuss things well and work through differences. 
We think it's essential that pre-marriage counsellors are highly trained in couples therapy. That way, your pre-marriage counsellor can guide you through and help you process any relationship conflict or challenges that may come up.  
We can handle any problems that come up as we go.
People wait 6 years on average to go to marriage counselling. By that stage, many minor issues have become large ones that trigger high emotions. 
Prepare-Enrich pre-marriage counselling is like preventative medicine. It's better to prevent potential problems in your marriage than hope for an ambulance at the bottom of a cliff!
More than 3 million couples have used our Prepare-Enrich relationship assessment. Our Prepare Enrich pre-marriage counselling services are evidenced-backed and have empowered couples to build towards a more satisfying marriage for over 30 years.
Therapy hasn't gone well for me in the past.
It's understandable that if therapy hasn't gone well in the past, you might be hesitant to try again.
Our counselling sessions are slightly different from what you may have encountered in the past.
Most of the assessment is done online in your own home. Then you'll have feedback from a relationship therapist over two or more sessions. Even if you stop after the first session, you'll still get much value from the assessment. 
We're over-committed with time and money planning our wedding. 
Weddings are a busy and expensive time. Making such a long-term commitment is a beautiful celebration.
The most important part of marriage preparation isn't what you'll wear or the colour scheme for your table decorations.
Although it's fun and extraordinary, your future happiness doesn't depend on your wedding day.
It's crucial to consider your future life together when you plan to get married. What will married life look like after that one special day?
When you look at the bigger picture, the best investment you can make in your marriage is pre-marriage counselling.
Summary
Pre-marriage counselling gives you a deeper understanding of your partner's personality, values, and communication style and equips you with the tools to navigate the inevitable ups and downs of marriage. 
A solid foundation is the best way to prepare for a long, happy marriage. 
Contact us by email, or phone, or find out more on our Pre Marriage Counselling page or our recent blog posts on Whether Pre Marriage Counselling Actually Works.
Are you ready to start your relationship off on the right foot?
If you and your partner are considering pre-marriage counselling, contact Clinton at (02) 8968 9323 during business hours to discuss your situation and find out how Clinton's premarital counselling services can help, or book an appointment online now.
CONTACT US NOW
Since 2003, Clinton Power has helped thousands of couples and individuals as a counsellor and psychotherapist in private practice in Sydney and online in Australia. Clinton regularly comments in the media on issues of relationships and has appeared on Channel 7, The Sydney Morning Herald, and ABC Radio. Clinton's eBook, 31 Days to Build a Better Relationship is available through his website or Amazon. Click here to take Clinton's relationship checkup quiz to find out how well you know your partner.