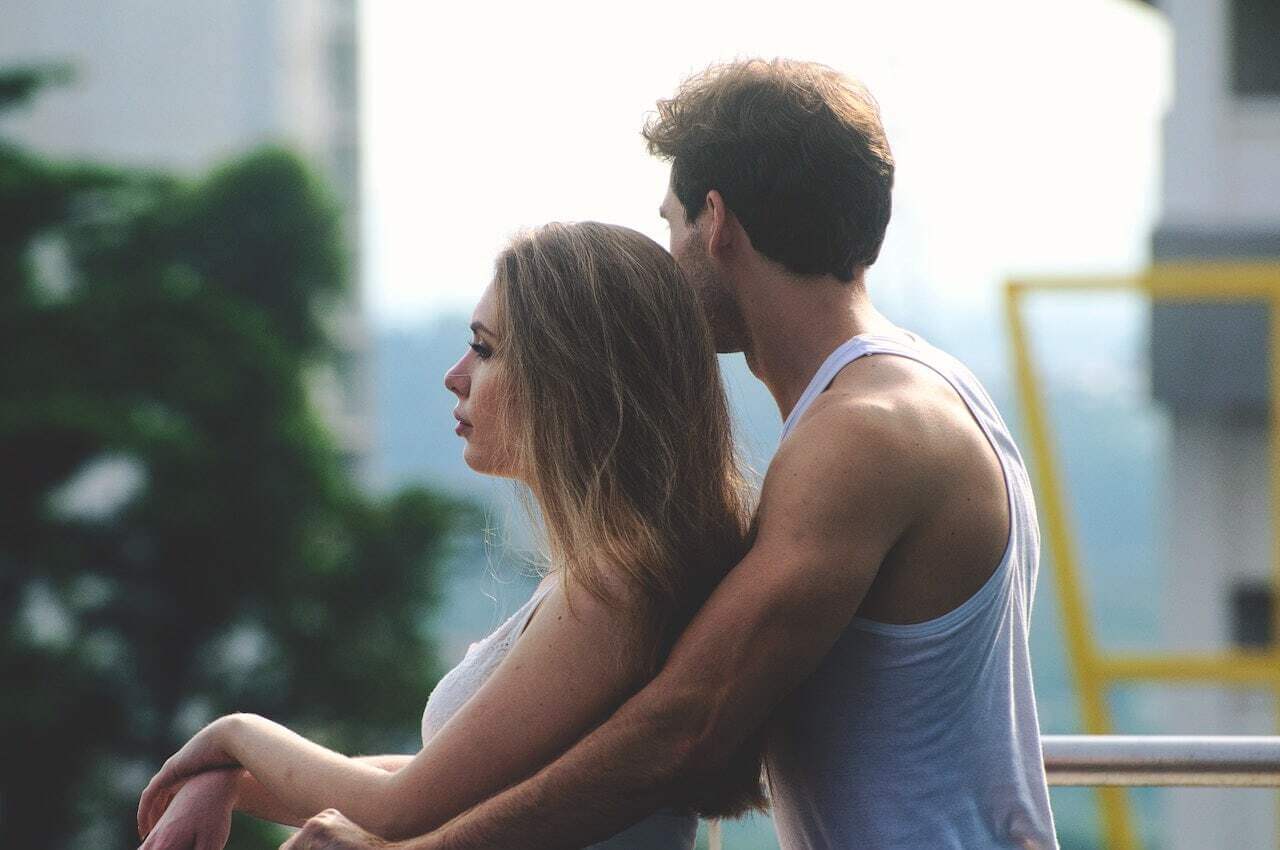 To understand how to build a casual relationship that fits your wants and needs, you first need to understand what a casual relationship is; the word casual can mean different things to different people.
What is a casual relationship?
A casual relationship is an emotional and physical relationship between two people that may include sex and might not include the commitments of a traditionally committed relationship. This is a good starting point because it's simple, clear, and allows you to build boundaries that fit your wants and needs into the relationship. This is important because every relationship is different, even the casual ones.
There is no definition or set of rules that will work for everyone. A successful relationship is built on mutually agreed-upon boundaries and expectations. Casual relationships are often easier because the relationship isn't the top priority in the lives of the people involved; it doesn't require as much time or maintenance as a committed relationship.
A casual relationship is not a relationship where you don't talk about the relationship or what is going on in the relationship. It is healthy to talk about your relationship, even if you aren't in love, don't want to spend the rest of your lives together, or don't want to be emotionally invested.
Why have a casual relationship?
There are many reasons you might be considering a casual relationship. It can be about anything from casual sex to the framework that best fits the amount of time you are willing to put into a relationship. Sometimes it's because you are not ready to be heavily emotionally invested in a relationship or because you are looking for something to satisfy your needs right now but don't want a relationship that may grow into the future.
This is not an exhaustive list. There are many other reasons to be in a casual relationship and these reasons do not need to exist independently of one another. A person may choose to be in a casual relationship for one or a combination of these reasons. As with any relationship, it's all about building the relationship that meets your needs.
Is a casual relationship right for you?
If you've never been in a casual relationship before, it's hard to know if it's the right kind of relationship for you. Let's look at some of the benefits and drawbacks of a casual relationship:
Benefits of casual relationships
More time for just you. In a casual relationship, the relationship is not the biggest priority in your life. As such, you have more time to focus on yourself and the things you need to be happy. There is less emphasis on taking care of the other person's needs. If you like always taking care of your partner, talking through everything together, and being there for all of their emotional needs, this probably isn't the right relationship for you.
Your life can be less complicated. A casual relationship is simpler than a committed relationship. When a relationship gets complicated, it requires more time and effort to work through things. Casual relationships don't require that time or maintenance. If you thrive off working through difficult situations with your partner, a casual relationship is probably not the best fit for you.
You can explore non-monogamy. This means you may not be seeing one person exclusively. Both you and your partner may be seeing other people. This works if you want to keep your options open, or if you're just looking to have some fun. This might not work if you want to be with one person and you want that person to only be with you.
You can focus on the now. Casual relationships are not about building a future together. They're focused on enjoying and appreciating what's happening now. If you want someone to enjoy the moment with you, a casual relationship might be for you. If you want to grow into a future in your relationship, a casual relationship won't meet those needs.
See people when it suits you. Casual relationships typically don't involve talking every day or rearranging your schedule to make time for the other person. A casual relationship generally works on whatever timelines are convenient for both of you. If you want to spend a lot of time with your partner and are willing to move things around in your life to make more time for the other person, you are probably looking for more than a casual relationship.
Drawbacks of casual relationships
You may feel jealous. Since casual relationships can often be non-exclusive, there isn't room for jealousy. If you're the jealous type, casual relationships probably aren't for you.
Your emotional needs may not be met. Casual relationships are not emotionally heavy. They can be fun and you probably like the other person on some level, but emotions don't have to come into it. This is great if you don't want to get your emotions involved, but it also means the other person isn't investing their emotions in you.
You may not feel supported. A casual relationship is not about being there for the other person and helping them through difficult situations. A casual partner is not someone to expect to be a reliable source of emotional support.
Your feelings may not be reciprocated. One person may develop stronger feelings for the other in a casual relationship. Since the aim of casual relationships is not to build a lasting relationship with a future, feelings can be hard to deal with, as they are often not wanted by both parties. One person can often end up with unrequited feelings.
So, how do you build the casual relationship that's right for you? These 5 tips will help you to create the framework for the casual relationship that you want.
5 tips for building the casual relationship that's right for you
1. Be clear in what you want and need
To do this, you need to know what you want and need from the relationship. Once you know your wants and needs, communicate that to the other person. For example:
I'd be interested in meeting a couple of times a week, but I don't really have time for more than that
I want to be able to talk about our individual lives and get to know each other a little
I need someone who can respect that my work and family come first for me
I need someone who can be open with me about their wants and needs
I don't like to use social media or text messaging, but you can call me anytime you want to talk
2. Outline your expectations
The expectations in a casual relationship will not be the same as the expectations in a committed relationship. In fact, there may not be any expectations in a casual relationship. Avoid making assumptions about the ground rules in the relationship; instead, establish the ground rules you want to use by outlining your expectations. For example:
The relationship will be open, with the option of seeing other people
If either of us become sexually involved with someone else, we will tell the other
If one of us decides they don't want to do this anymore, they will at least call and tell the other
After you've laid out your expectations, they need to be agreed upon by the other person for them to become ground rules.
3. Communicate if something changes
As with all relationships, casual relationships aren't rigid. You change, feelings change, life changes. If something changes, communicate that to the other person. For example:
I got a promotion at work, I know we've been seeing each other once or twice a week, but I won't have that much time anymore. Are you okay with seeing each other once every couple of weeks, instead?
I'm not really interested in seeing other people anymore. I would rather be in an exclusive relationship than the open one we originally talked about. Would you be comfortable with that?
I enjoy spending time with you but I'm not really interested in a casual relationship anymore.
4. Use clear, honest communication
If you're communicating in a way that causes people to ask "What does that mean?" then you're not communicating clearly. Make sure both people can easily understand what you're expressing. Be honest with yourself about what you want and then be honest with the other person about those things, too. It will only be hurtful later on if you express things because you think that's what they want to hear, instead of what you really want or feel.
5. If you don't know, talk about it
If you're unclear about something in your relationship, get clarity by asking or talking to the other person. Assuming or guessing what something means won't give you and clear understanding and opens the way for miscommunications and confusion. For example:
Would you be comfortable if we texted about more than coordinating meetings?
How would you feel about being invited to an event with some of my friends?
I thought we agreed to an open relationship; I want to make sure we are on the same page about that.
Listen to Clinton speak on ABC Radio about casual relationships
I was recently interviewed on triple j radio about the pros and cons of casual relationships. Click the player below to listen to my comments.
The take-away
Casual relationships aren't right for everyone, and they may not be right for you. That's okay. Every person and every relationship is different.
Whether you want to explore this kind of relationship, develop new ways tƒo have casual relationships, or just learn more about how they work, it's important to make sure you're building a relationship that's right for you and takes care of your needs.
Do you need relationship help?
If you need help with your relationship, contact Clinton Power + Associates on (02) 8968 9323 to discuss your situation and find out how we can help.
Since 2003, Clinton Power has helped thousands of couples and individuals as a counsellor and psychotherapist in private practice in Sydney and online in Australia. Clinton regularly comments in the media on issues of relationships and has appeared on Channel 7, The Sydney Morning Herald, and ABC Radio. Clinton's eBook, 31 Days to Build a Better Relationship is available through his website or Amazon. Click here to take Clinton's relationship checkup quiz to find out how well you know your partner.