Conflict in a relationship is normal and healthy, but if the disagreements in your relationship feel insurmountable and unresolvable, this stress can be damaging to your marriage. Many couples reach this point in their relationship and think that divorce is inevitable, but other options are available.
Pre-divorce counselling and discernment counselling are available to couples who are considering divorce. Whether or not both partners are completely invested in the relationship, there are divorce counselling and couples therapy options to provide the support you need to repair your marriage.
If you're not a big believer in counselling or haven't heard of pre-divorce therapy, it may be comforting to know that even a short time spent in divorce therapy can have significant positive outcomes for your marriage.
One of the indicators of your strength as a couple is how well you know each other. Click the button below to take my quiz to find out how well you know your partner.
RELATIONSHIP QUIZ
Considering divorce counselling
Couples attend counselling before making a final decision to get divorced. Divorce counselling can include couples counselling, individual therapy, pre-divorce counselling, and discernment counselling. Divorce counselling sessions help couples listen and communicate better as they move forward into the next stage of their marriage.
Couples who worked with a family therapist and attended counselling before deciding to file for divorce are often able to apply healthy coping strategies and resolve conflict in their marriage. Working with a divorce counsellor can have a significant impact on maintaining the emotional well-being of partners as they address marriage conflict.
There are 2 marriage counselling pathways for couples who are considering divorce:
Pre-divorce counselling

Pre-divorce counselling is an all-out effort by both partners to work on the relationship before considering divorce. This approach is appropriate when both partners want to make the relationship work.
Support for a relationship in crisis
When your relationship feels right on the edge of a precipice, and everything you do seems to send it even closer to its end, pre-divorce counselling can give you the tools to steer it in the direction you both want.
Understanding what has gone wrong in the relationship and what steps have been taken to fix it are crucial to resolving the conflict in the marriage. Separation counselling can help release some of the tension in the relationship by identifying marital problems and addressing negative emotions. Once it's clear where the issues are, the focus can shift to addressing the problems and rebuilding intimacy between partners.
Additional support for partners repairing/healing their relationship
Repairing a relationship is a lot of work, and it requires a lot of emotional resources and building new habits. You're also going to make mistakes along the way. Working with a divorce counsellor allows you to talk about the challenges of healing your relationship and offers tools and resources to encourage and support you as you and your spouse learn how to repair your marriage together and stop the separation process.
Additional support for parents guiding children through parental/family conflict
Marriage conflicts become even more complex when children are involved that is why it is important to go to family therapy. Married couples working with marriage and family therapists to resolve their relationship issues will gain additional support for themselves, their children, and extended family members.
Kids are affected by what's going on between their parents, even when the issues are not about them. Working with a family counsellor who can respond to the needs of all your family members is a significant step to guiding your entire family through this difficult time in your marriage. 
Improved communication
Communication is a cornerstone of any relationship. Your needs and feelings are valid, and so are your spouses. Communicating those needs and emotions in a way that allows you to be heard and enables you to work together to address them is a learned skill. In pre-divorce counselling, divorce counsellors work with you to build on your existing communication skills to have better overall communication in your marriage.
A neutral and safe environment for discussing/working through complex issues
When conflict is high in your relationship, it can be challenging to work through issues together rather than fighting against each other – especially when you both care deeply about the subject. Pre-divorce counselling offers a neutral and safe space for discussing the issues in your marriage and working through problems together.
May improve/save the marriage
By helping couples understand each other and what has happened in the relationship, pre-divorce counselling may result in the decision not to pursue a divorce and separation. Communicating better, having a clear sense of the problems in your relationship, and both wanting the relationship to work can give couples the tools to build the new life and relationship they want to stay married.
If you're in Australia and considering relationship counselling services, click the button below to book a FREE 15-minute phone or Zoom inquiry call with me to find out how I can help.
BOOK ONLINE NOW
Discernment counselling
The second type of marriage counselling that may help a couple considering divorce is discernment counselling. Discernment counselling is appropriate when one person is ambivalent about the future and leaning out of the relationship.
Discernment counselling is a short-term approach that aims to achieve greater clarity and decision-making confidence in the couple about their next steps in the relationship. In contrast, pre-divorce counselling works toward repairing the problems in the relationship by developing new tools and skills between the partners to improve communication and intimacy.
For a more in-depth look at discernment counselling, check out How discernment counselling can help you get your relationship quickly back on track.
Additional support
Making a mutually agreed-upon plan for repairing the relationship/the divorce
Since the goal of discernment counselling is clarity and confidence in decision-making about the future of your relationship, an outcome of this type of counselling may be a plan for the next steps in your relationship.
Whether the decision is to stay in or terminate the marriage, discernment counselling can help you develop a mutually agreed-upon plan for how you will get to the future you decided to pursue together.
Enables a peaceful and civil repairing/divorce process
A neutral environment focusing on clarity and communication helps couples interact peacefully and civilly throughout their separation or divorce counselling. Discernment focuses on getting to a clear and mutual decision, and the goal is more plan and agreement-based.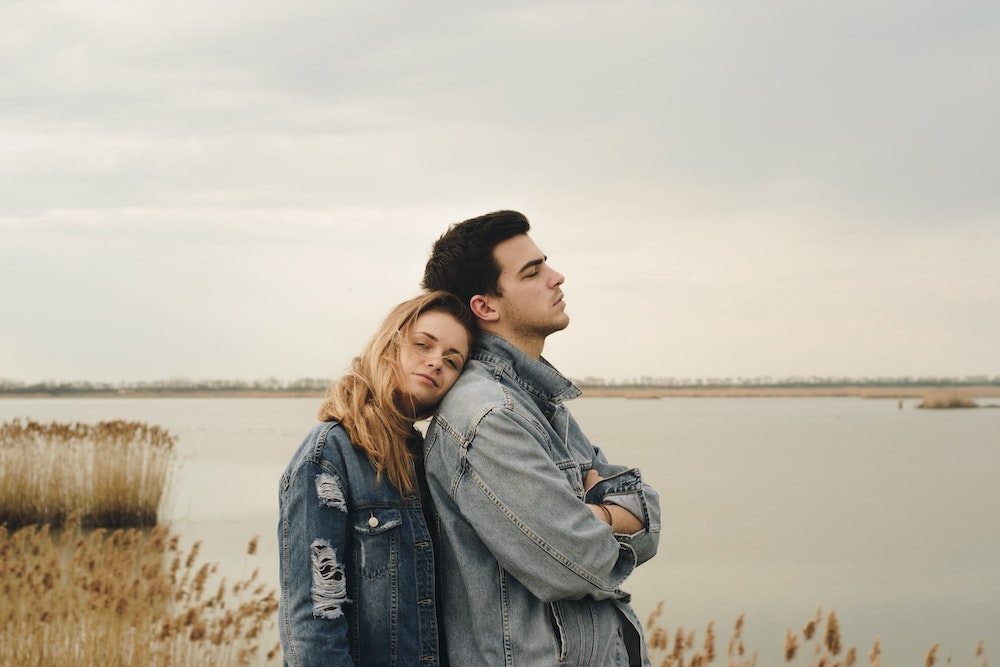 Ending your marriage
If a couple decides that divorce is the best path forward for their relationship, a divorce counsellor or licensed therapist can help the couple separate. Divorce counselling is available to support them through the process:
Preparation for the divorce process
Divorce is a significant and challenging life change and having support resources that help you plan for and manage that change is a critical part of a successful divorce. Many couples work in mediation or with a collaborative lawyer to provide professional advice and develop such solutions as co-parenting agreements and financial settlements.
Divorce lawyers and experts in family court or family psychology can be great resources for helping your family prepare for and transition through a divorce. Seek additional support if complexities such as when a partner refuses to work amicably, mental illness, or a partner holding grudges over past mistakes add stress to your divorce process.
A good nominated counsellor will support both the emotional stages and logistic process of going through a divorce.
Support through the divorce process/transition
Accepting that your marriage doesn't work is complex and often comes with many negative emotions. Maintaining your mental health can be very challenging while going through a divorce. Post-divorce counselling can help you work through the emotional upheaval of divorce and provide support as you transition out of your marriage.
Divorce is not a failure. Practising self-compassion and self-care as you go through a separation is critical. Attending counselling with a licensed marriage therapist can ease the transition into divorce and alleviate anxieties over future relationships.
The takeaway
A relationship in crisis isn't condemned to end in divorce. Seeking marriage counselling is essential to get the support you need to repair your relationship or end it.
Pre-divorce counselling is the best path forward for couples considering divorce but wanting to see the relationship work. This form of counselling looks at identifying and repairing problems in the marriage.
Discernment counselling is appropriate when one spouse is leaning out of the relationship, and the other is all in. The goal is to gain clarity and confidence in the decision you want to make about the future of your marriage.
If divorce is the course of action you decide on, divorce counselling will provide support during the process and ease your transition out of marriage.
Do you need relationship help?
If you and your partner are considering divorce, contact Clinton at (02) 8968 9323 during business hours to discuss your situation and find out how Clinton's counselling services can help or book an appointment online now.
CONTACT US NOW
Since 2003, Clinton Power has helped thousands of couples and individuals as a counsellor and psychotherapist in private practice in Sydney and online in Australia. Clinton regularly comments in the media on issues of relationships and has appeared on Channel 7, The Sydney Morning Herald, and ABC Radio. Clinton's eBook, 31 Days to Build a Better Relationship is available through his website or Amazon. Click here to take Clinton's relationship checkup quiz to find out how well you know your partner.