Communication isn't just talking with each other. It's possible for a couple to talk the time and still communicate poorly.
Key takeaways:
Communication is more than just talking and listening.
Healthy communication is a set of skills you can improve on.
Fulfilling relationships comes from learning to listen and resolve conflicts well.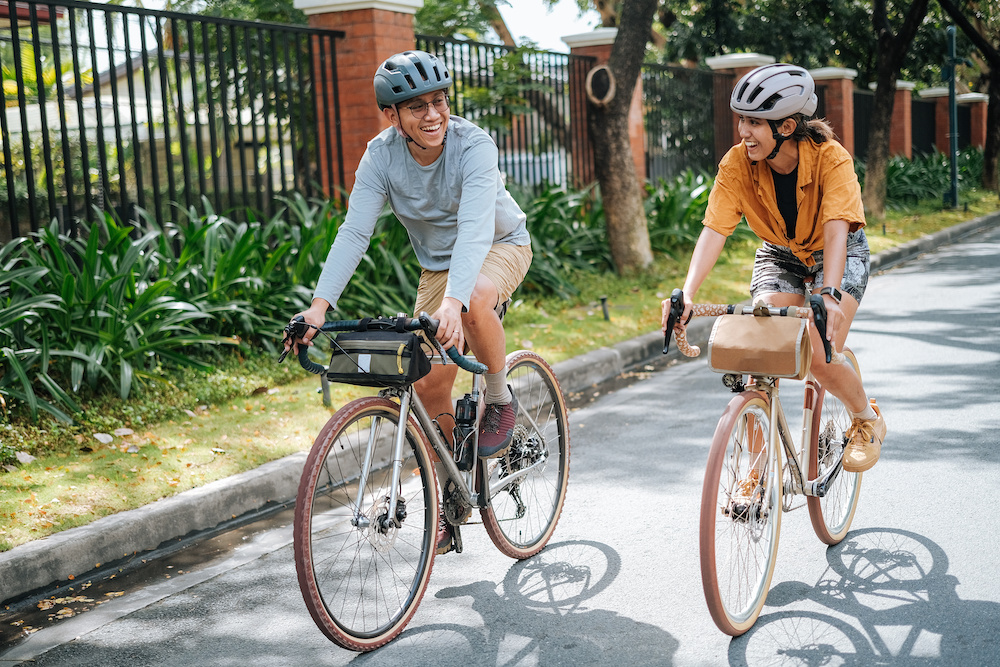 Effective communication is essential for romantic relationships. But we don't all start out communicating well with our romantic partners. Relationships stretch us, and if we work at improving communication, we can discover new skills and deeper relationship satisfaction.
1. Understanding Communication Styles
As couples establish themselves in a relationship, they develop their own communication style. Sometimes that style isn't ideal for a successful romantic relationship.
Passive communication
You've probably heard the saying, "sweep it under the rug." That's a classic example of passive communication.
Passive communicators prefer to ignore issues rather than discuss them and face possible conflict. But nothing ever gets solved with passive communication.
The result: Needs are unmet, hurts are unresolved, and that metaphorical bump under the rug only gets bigger.
Aggressive communication
On the flip side, aggressive communication places everything out in the open, which may seem positive on the surface but actually leads to hurting your partner's feelings.
Aggressive communication is often about pointing the finger.
If you were a fly on the wall listening to this couple, you'd hear a lot of you-talk: "You never…" "You always…".
The result: With this style of communication, couples feel frustrated and react defensively.
Assertive communication
Assertive communication moves the focus from you-talk to I-talk. Assertive communicators stay focused on what they can learn about themselves. They communicate to let their partner understand and know them better (I thought, I feel, I need), rather than aiming to change their partner.
In my experience with couples, having empathy, compassion, and love behind each interaction improves communication in a relationship tenfold.
The result: with this style of communication, there is a feeling of respect and mutual understanding where each partner can speak openly.
2. Identifying personal communication styles
Are you passive in your communication?
You might think good communication is "go with the flow" or easy-going, avoiding conflict at all costs. But passive communication isn't effective communication. It doesn't allow your partner to get to know you on a deeper level.
Passive communicators can:
be overly apologetic to keep the peace–"You're right. I'm sorry".
avoid eye contact.
avoid making decisions. "Whatever you want to do."
frequently ask permission. "Is it okay if I do this?"
complain with sighs and body language, but avoid facing the issue. "Fine. Yip. Whatever."
find it hard to listen if their partner is unhappy. "I just want to keep the peace."
have trouble communicating their needs with their partner.
Passive communication can also become passive-aggressive. The silent treatment is a common example of a passive-aggressive style.
Are you aggressive in your communication style?
Often aggressive communicators feel like they're standing up for themselves. They want their partner to be on the same page and understand their feelings around an issue. They want respect and for their partner to respond positively.
The problem is how they communicate comes across as confronting and intimidating and leaves little room for resolving conflict.
Aggressive communicators can be:
loud and intense. "Stop doing that and listen!"
intimidating in their nonverbal communication. They may use intense eye contact or aggressive body language.
blaming of others. "You did that on purpose."
dominating or threatening. "If you interrupt me again, there'll be trouble."
demanding, commanding, or critical. "You need to…"
Aggressive communicators can also be difficult to please or unclear about what they want from their partner. "I want more time with you! Actually, just leave me alone."
3. Recognizing the communication style of others
It's easy to blame poor communication on your partner, but often couples respond to each other's styles. You can end up locked in a cycle that brings out poor communication styles in each other, e.g., both being critical or stonewalling each other.
The good news is it can work the other way, too. By changing your style to an assertive one, you may notice a change in your partner's style of communication.
It can help to talk with your partner about what you've learned about your own style and the ways you'd like to communicate going forward.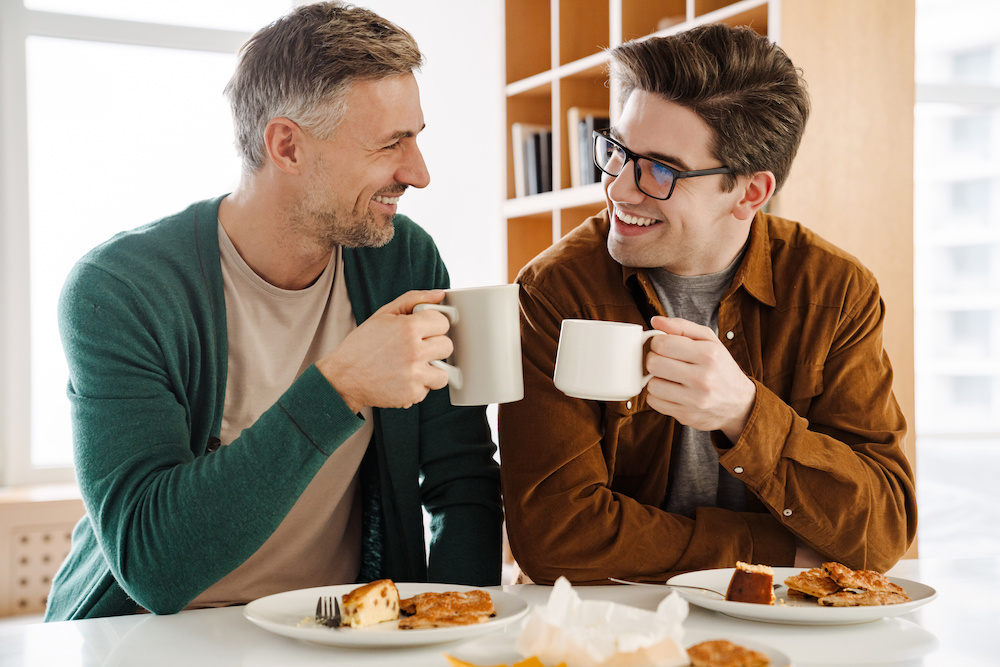 4. Active Listening
How do you listen well?
Communication in relationships only works with listening effectively.
To practice active listening, you need to respond to what's being said: hear it and reflect on it. It takes intentional effort, paying attention, and being fully present to listen well. That's why it's called 'active'.
People can be quiet and appear to listen, but they're just waiting for their turn to speak. True listening takes time and patience.
Benefits of listening better in relationships
Undivided attention is a gift you can give your partner. A fulfilling relationship is one in which you feel heard. We all need to feel heard and understood by our partners.
When this need isn't met in a relationship, it can cause a lot of pain. When we actively listen to each other, both people feel appreciated and feel what we say does matter.
Techniques for practicing listening
To improve your communication by listening better:
Use the talking stick strategy. Only the person holding the stick can talk.
Ask yourself if you are truly listening or just waiting to talk. Worry less about telling your side of the story and more about understanding each other.
Respond only once your partner has truly been heard. Recap what you think they are saying to check you understand, ask open-ended questions, ask them to clarify anything unclear, and be empathic.
Approach conversations with a team mindset rather than an adversarial one.
If you are dealing with a conflict, ask clarifying questions and aim for a positive outcome for both of you rather than trying to "win."
5. Avoiding Communication Barriers
Common communication barriers in relationships
Effective communication is also about what you avoid saying and doing. Gottman's Four Horsemen concept describes some of the common communication barriers we see in relationships. These are:
stonewalling–often called the silent treatment.
criticism–a personal attack on someone's character, history, personality, etc.
defensiveness–often this is a response to criticism.
contempt–looking down on or thinking someone is beneath you.
How to recognize communication barriers
Intimate relationships can become grounds for a lot of conflicts, but once couples know about the Four Horsemen, they usually recognise which negative communication patterns they've slipped into.
If the horsemen are present in your relationship, you may find any attempts at communicating difficult, and like there's no sense of mutual understanding between you and your partner.
With effective communication skills, though, you can overcome these barriers and build a healthy partnership between the two of you again.
Strategies for avoiding communication barriers
The nonviolent communication approach, explained by Marshall Rosenberg in his book Nonviolent Communication (NVC), is a useful tool and helps us avoid many communication barriers.
Nonviolent communication is based on being clear, compassionate, and cooperative in your communication. It's a simple strategy for rebuilding healthy communication.
Practical ways to use nonviolent communication:
Think of the four steps Observing, Feeling, Needing, and Requesting.
Begin in a non-judgmental way. Use an observation: "Thank you for doing the dishes on the weekend. I notice you've left the dishes on the bench tonight."
Express your feelings and needs with I-statements: "I feel stressed when I cook, and the dishes are left because it's important to me for the chores to feel balanced and fair."
Make requests clear: "I would really appreciate it if you did the dishes when I cook."
6. Speaking with Empathy
Empathy in communication
Empathy is taking care of each other in a partnership and considering each other's feelings. It's slowing down your conversation and being curious so you can hear and understand how your partner is feeling.
Importance of empathy in relationships
Empathy is essential for perspective-taking in a conversation. Without it, it's almost impossible to have a healthy relationship or healthy communication. Empathy, combined with a good dose of curiosity, is the key to discovering each other's point of view and strengthening your personal relationships.
Empathetic curiosity leads you to:
ask questions.
stay open to ideas.
dig deeper and try to understand the other's point.
discover your partner's feelings so you can help comfort them.
In any conversation with your partner, it's important to remember you are a team, supporting and helping each other through life's ups and downs. Conversation with your partner shouldn't resemble rivals competing to get their own way.
You don't have to agree with another person to be empathetic towards them.
Not everyone is naturally empathetic, but you can use simple techniques to improve communication between you and your partner.
Techniques for speaking with empathy
To speak with empathy, you can try the nonviolent communication (NVC) approach, but in reverse.
Instead of expressing your own feelings, use the four NVC steps to notice what your partner may be observing, feeling, needing, and requesting.
What is a behaviour of yours or an issue affecting your partner they may be observing and feeling upset/annoyed/angry about? What do they need from you?
What does this look like in practice?
Take this imaginary example with Jessie and Liam. Liam has noticed Jessie is annoyed with the way he spends a lot of time gaming.
Liam has a choice.
He could get defensive and express his need to relax after work.
Or he could try nonviolent communication (NVC) in reverse.
Using reverse NVC, Liam gently asks Jessie to talk him through the four Observing, Feeling, Needing, and Requesting steps.
He brings up the topic: "I'm gaming a lot this week." (the behaviour Jessie is Observing)
"Is that annoying you quite a bit?" (Feeling)
"What is it you need?" (Needing) Then Liam stays open to listening without being defensive. Jessie may need more help with the kids or some quality time together.
"Is there something I can do for you that will help?" Liam puts aside his own needs and opinions for now and listens to Jessie's needs and requests. There may be a way they can get both of their needs met. (Request)
I've seen this reverse NVC lead to deeper, more satisfying communication between couples.
7. Problem-Solving Communication
What is problem-solving communication?
Problem-solving communication is a way to face issues as a team. Many of us avoid bringing things up when they're small because we want to avoid conflict. No one wants to "stir up" issues. But those minor issues often lead to major problems.
I see couples who have stayed quiet about things for years, only to have the tension build up and explode. If couples learn problem-solving communication, they have an alternative to unhealthy peacekeeping.
Benefits of problem-solving communication in relationships
When you get into the habit of problem-solving together, it becomes less of a big deal. Issues can be dealt with quickly before they cause stress and tension.
Problem-solving doesn't feel like conflict if it's done calmly and regularly.
Steps for effective problem-solving communication
To practice healthy communication and conflict resolution skills:
Identify the problem and bring it up using assertive communication.
You could have regular check-ins or just get into the habit of flagging issues you can solve together while they're small.
Recognise not all problems can be solved. Work out first together if it's a solvable problem.
Listen to each other's ideas with empathy, and if it becomes heated, leave it for another day. Nothing gets solved when tempers flare.
Conclusion
You can build effective communication skills. When you learn to share your thoughts and feelings assertively, listen well, problem-solve together, and speak with empathy, you're well on your way to good communication and a healthy relationship.
Communication in relationships is one of the most important and worthwhile areas to work on. It's not more communication that counts, but better conversation and a softer, more compassionate relationship with your partner.
Do you need relationship help?
If you and your partner are considering trying marriage counselling, contact Clinton at (02) 8968 9323 during business hours to discuss your situation and find out how Clinton's counselling services can help, or book an appointment online now.
CONTACT US NOW
Since 2003, Clinton Power has helped thousands of couples and individuals as a counsellor and psychotherapist in private practice in Sydney and online in Australia. Clinton regularly comments in the media on issues of relationships and has appeared on Channel 7, The Sydney Morning Herald, and ABC Radio. Clinton's eBook, 31 Days to Build a Better Relationship is available through his website or Amazon. Click here to take Clinton's relationship checkup quiz to find out how well you know your partner.