In this audiobook, couple therapist Stan Tatkin answers the question: Why be coupled anyway?
Stan Tatkin is an experienced and passionate couple therapist who believes there are good reasons to be coupled, which he talks about extensively in the engaging and fascinating audiobook called Your Brain on Love.
His model of understanding relationships is grounded in the science of love and attachment – looking at the brain and nervous system. This is much more than a relationship or communication tips book. He dives deep into sharing the latest brain science and what it tells about love relationships.
Addressing common myths about relationships
In the first part of this audiobook, Stan addresses a number of myths about relationships. I love this because it speaks to the heart of human relationships and why they are so difficult.
Stan believes you don't need to learn how to love yourself before getting into a relationship with someone else, which contradicts a common mythology in our culture.
He says we learn about ourselves from the 'outside in'; we learn about ourselves through others and this is an ongoing, fluid process that occurs throughout our lives.
Another myth he addresses in this audiobook is the common myth that says you need to be independent in a relationship. This is a position when couples say,  "you take care of yourself and I'll take care of myself".
Stan says this is not wholly true because you can get your needs met by caring for your partner – but it's a two way street where you are both invested in the well-being of each other and the relationship.
Stan shares some truisms about people and relationships, which are incredibly refreshing.
Related: The 10 Commandments for Relationship Essentials [Infographic]
Stan's facts about people and relationships:
1. There is nothing more difficult on the planet than another person
The complexity of another person is what makes relationships so challenging. And when you're in an ongoing intimate relationship, this unique connection is not like any other relationship.
Stan has a great saying, "Pets are easy. Partners are hard."
When you can keep this in mind, it helps you remember that everyone finds relationships difficult.
2. All people are by nature annoying
Stan says we find other people annoying because of the phenomena of 'different minds'.
This just means different minds have different ideas, intentions, goals, feelings, and this is annoying when your minds don't meet.
When you can appreciate that all people are annoying, you can have realistic expectations within your relationship when things become difficult.
3. There is no such thing as a 'low maintenance' person
Along the lines of the last point, most people from a distance look 'low maintenance', but up close they are not.
When you are in an intimate, committed relationship, all people are high maintenance.
This is just a fact because when you spend your life with someone, it's only natural that over time there will be ageing, health and possibly mental health issues.
4. Romantic relationships are burdensome
Stan says primary attachment relationships do have a degree of burden. This is because at some point you are going to have to care for your partner or they are going to have to care for you.
If you enter a relationship and think everything will be easy and blissful and that other people don't take effort and work, you're in for a rude shock.
Accepting that romantic relationships are burdensome is not a reason to avoid a relationship. It's more about being realistic about your relationship expectations.
5. In love relationships, nobody comes pre-trained
Stan says some people expect their partner to have gone to a 'school for love relationships', but nobody is trained in relationships.
And because no one is trained in how to do love relationships well, it's very normal that we all enter relationships without knowing how to best navigate them.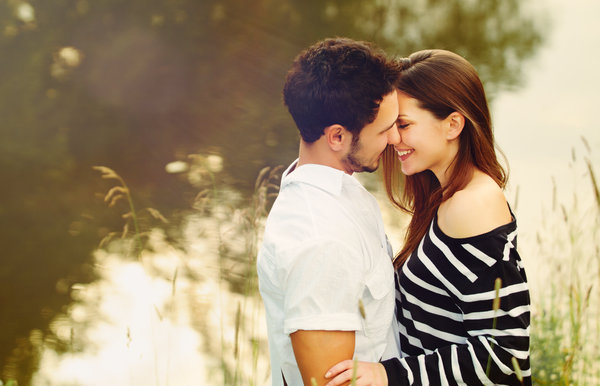 The good news is partners can train each other in how to be in a relationship. Stan says partners need to have each other's 'owners manual' and they need to know how each other works, which includes knowing the strengths and deficits of your partner.
Over time, this knowledge will help you become a better partner.
6. The need to be parented never really ends
Stan says many people finding this fact shocking.
Some people think that parenting ends when you become an adult, but Stan says we continue to parent in our primary attachment relationships for as long as we live.
The idea here is not that you parent your partner because they are immature. Parenting each other is a skill and task of couples that are in healthy and secure functioning relationships.
7. Romantic partners are responsible for each other's past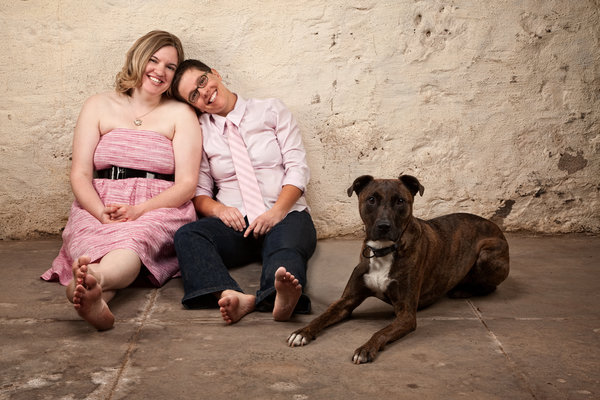 Stan says when we start a committed relationship, we inherit our partner's past. This is because our partner becomes a proxy for everything that has come before the current relationship.
Stan says you can't really say, "you're projecting your past onto me", because this is part of natural phenomena. Those who have hurt of us in the past are no longer around so you're going to have similar feelings to those close to you.
Instead of saying, "I'm not responsible for that pain, take care of it yourself", you can just say, "I'm sorry".
8. Most of the time we don't know what we are doing or why
The way the brain operates is why most of the time we are not aware of what we are doing. Stan says our automatic brain is doing most of our tasks 90% of the time, so we don't have to think about what we are doing.
The problem in relationships is because the automatic brain operates almost entirely by memory. We are acting and reacting so fast, a lot of the time we don't know what we are saying or doing.
When you understand this, it can help you make sense of why you and your partner can react so quickly in a negative way to each other.
9. What we don't know we make up
Stan says the confabulatory part of the brain makes up what it doesn't know. This leads to lots of people in relationships having the wrong idea about what their partner is or isn't doing.
The brain needs to 'fill in the blanks' and for this reason, much of what is unknown is literally made up.
As you can imagine, this leads to lots of misunderstandings, wrong assumptions and misappraisals.
When you can appreciate that much of what you believe is not fact, you can then try to be more curious about what your partner is thinking, feeling or saying.
10. Our brains are built more for war and less for love
There is an evolutionary reason why our brains are built more for more war than for love. Stan says there are parts of our brain that are specialised in picking up threats and danger in our environment. This is how we've survived as a species.
This includes dangerous sounds, movements, postures and gestures. Stan says there are also dangerous words and phrases and this part of the brain picks up threat very quickly and much faster than we know.
Stan says many couples don't know they're being threatening to each other. On top of this, our memory system is built to retain negative experiences over positive experiences.
Pay attention to your expression with your partner including words, phrases, pitch of voice, speed of delivery and non-verbal gestures and behaviour to avoid unintentionally threatening your partner.
11. We need to be tethered to another person in order to survive
In order to survive and thrive, you need to be tethered to at least one other person in your life. Stan says our culture of autonomy makes this difficult, but it's essential for health and well-being.
Stan says this is the ultimate medication for depression, anxiety and getting through life. A 'secure base' is essential to be able to survive and thrive in the world today.
Listen to this audiobook to improve your relationship
While this is only a snapshot of what's in the audiobook, Stan goes on to cover the different attachment styles (Wave, Island and Anchor) and how they interact.
One of the most valuable parts of this book is learning how to best respond to your partner when you understand more about their attachment style.
If you want to understand more about relationships, this is one of the best books I've read on the topic. In fact, much of the work I do with couples is based on the information in this audiobook.
Stan's realistic and good-humoured approach to the topic is a breath of fresh air. His practical advice is stuff you can immediately implement, whether you're currently in a relationship, or hoping to start one in the future.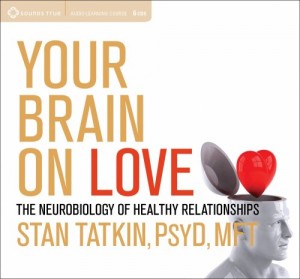 About the author, Stan Tatkin
Stan Tatkin, PsyD, MFT, is the author of Wired for Love, Your Brain on Love, and Love and War in Intimate Relationships. He has a clinical practice in Southern California, teaches at Kaiser Permanente, and is an assistant clinical professor at UCLA. Tatkin developed the Psychobiological Approach to Couple Therapy® (PACT) and together with his wife, Tracey Boldemann-Tatkin, founded the PACT Institute. Find out more at his website www.stantatkin.com.
Do you need relationship help?
If you need help with your relationship, contact Clinton Power + Associates on (02) 8968 9323 to discuss your situation and find out how we can help.