When it comes to Facebook and relationships, it tends to be true that it's often complicated.
Interesting research into the social media network is showing that Facebook is having an impact on our romantic relationships.
Facebook can often be the cause of relationship conflict as well as jealousy.
Check out the infographic below to see what role Facebook plays in romantic relationships.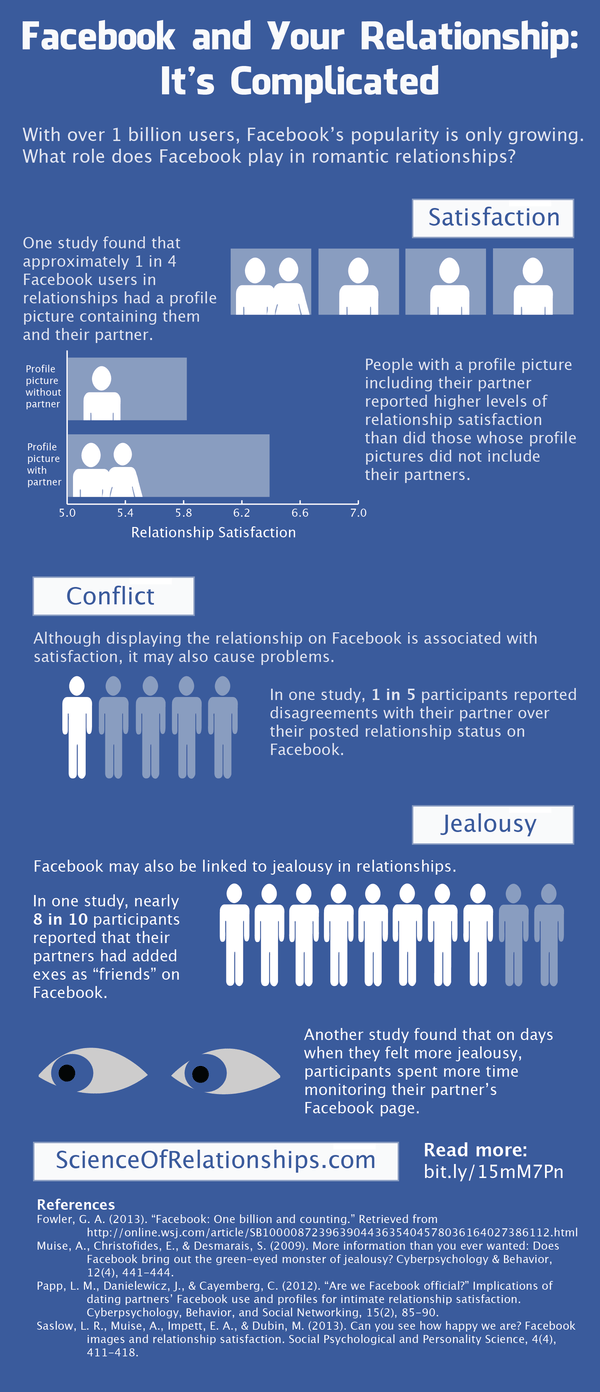 Do you need relationship help?
If you need relationship help, contact Clinton Power + Associates for a FREE 15-minute phone consultation to discuss your situation and find out how we can help. Call us now on 0412 241 410 or book your free phone consult online.
Clinton Power is a relationship counsellor and Gestalt therapist with over a decade of experience helping individuals and couples move out of relationship pain and create great relationships. Get Clinton's FREE report: 10 Tips for Moving Out of Relationship Pain, by clicking the button below.
Image credit: ScienceofRelationships.com