Romantic relationships are complex. They can make you feel good, and they can also make you feel incredibly stressed.
Research shows that stress in romantic relationships is a common experience that has a detrimental impact on your relationship satisfaction. Unmanaged relationship stress can lead to negative patterns in the couple and ultimately decrease the ability of your relationship to function well.
It's essential that you effectively manage relationship stress to ensure long-lasting happiness in your relationship.
One of the indicators of your strength as a couple is your friendship and how well you know each other. Click the button below to take my quiz to find out how well you know your partner.
RELATIONSHIP QUIZ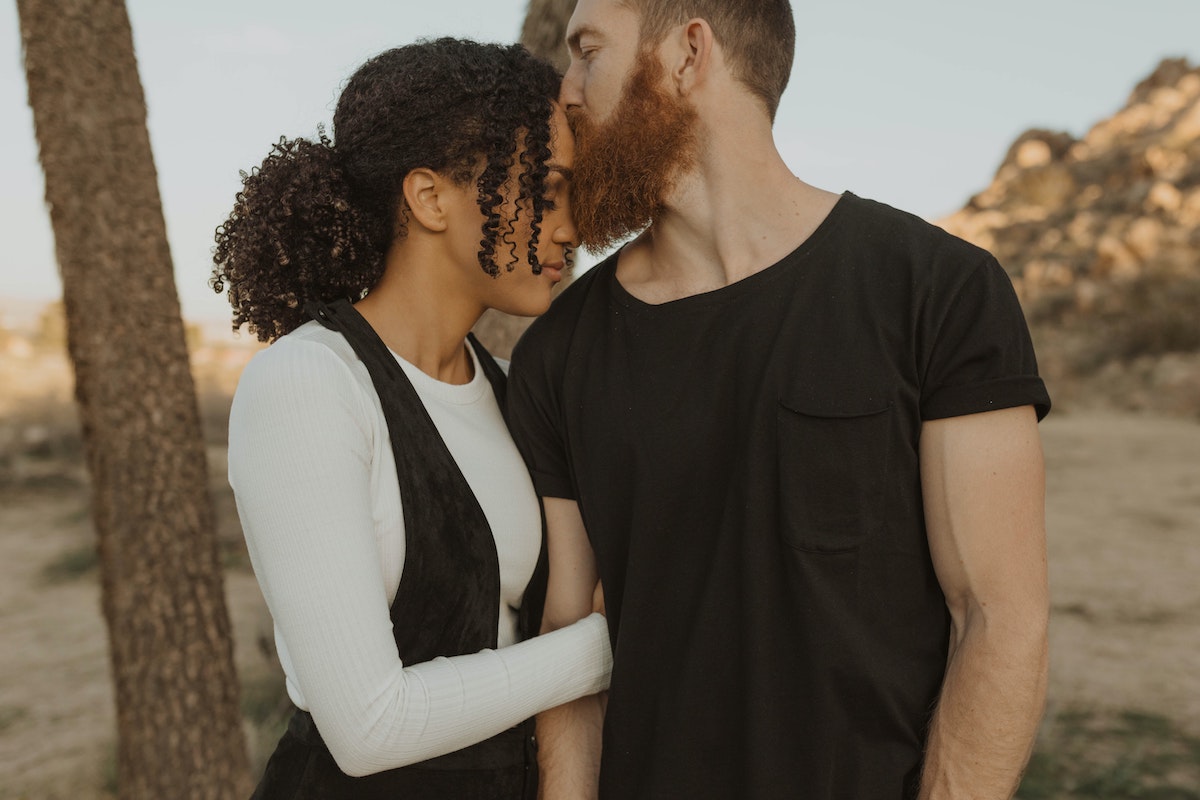 Main causes of relationship stress
There are common types of relationship stress that cause couples to experience relationship stress that may eventually lead to a breakup.
So in this article, I identify the stressors that may be impacting you and some tips on how to reduce stress in relationships.
Ineffective communication
Good communication skills are critical to dealing with conflict. When you can't share your concerns without having an argument, this leaves you feeling stressed, and if prolonged, can negatively impact your mental health and your relationship.
Infidelity
Affairs cripple the trust in a relationship. Affair recovery is one of the hardest things to achieve in marriage and almost always requires work with a licensed clinical social worker, couples counsellor, or relationship therapist to be successful.
Lack of appreciation
Express your appreciation regularly. Assuming your partner innately knows they're appreciated without actively demonstrating it is likely to result in at least one person feeling uncared for or lonely. Whether it's affection through physical touch, small thank yous or love notes, let them know how much you care and appreciate them.
Emotional intimacy issues
Ambivalent relationships and distance between partners elevate stress levels in a relationship. Emotional bonding and feeling connected and vulnerable with your partner are critical to relationship happiness.
Sexual problems
Dealing with a lack of desire in your relationship can lead to anxiety and self-esteem issues. When you don't want your partner to touch your body, it's a sign that other issues are more prevalent in your life, and you're no longer building that intimacy together.
Growing apart
Distance growing between your life and your partner's life can make you feel stressed. If you don't bridge that gap, it will continue to add more stress until it feels like you're not on a team together anymore.
Substance abuse and mental health issues
Substance abuse is often the result of unresolved mental health issues. Substance use can also compromise a partner's physical health when the impact of substance use is extreme emotions or violence and can cause massive stress in a family. Accessing community resources can help you or a partner manage and cope with substance abuse.
Parenting issues
As co-parents, an inability to be on the same page as the other person about parenting issues will result in constant arguments and stress that leaves you both drained and less able to run your family peacefully and effectively.
Money management
Not having open communication about managing financial decisions and joint finances disrupts household cohesion. Secrets and lies about purchases and financial control are a sign that your relationship may be in serious trouble.
How to reduce your relationship stress
Successful relationships that are safe and secure involve effective teamwork. Together, you identify and manage any stress that arises in your life so it doesn't have a negative impact on your connection.
Below are 10 tips you can focus on to cope with relationship stresses.
If you're in Australia and considering relationship counselling services, click the button below to book a FREE 15-minute phone or Zoom inquiry call with me to find out how I can help.
BOOK ONLINE NOW
1. Build a strong friendship with mutual fondness and appreciation
Build a culture of appreciation in your relationship by looking for things your partner does well and thanking them for it. This appreciation helps generate feelings of fondness, affection, and respect both between partners and within the relationship.
A strong friendship has a positive effect on your relationship. When you make an effort to spend quality time with someone you like, this makes building and maintaining your partnership more enjoyable.
Having a focus on activities that maintain the foundation of your friendship will help sustain your relationship in the long run.
Developing common interests or activities that you do only with your partner and making time for those special interests provides regular opportunities for intimacy and fun.
2. Develop trust, faithfulness and commitment
You chose to be in this relationship with your partner and them with you. You're taking this journey together and can know that your partner has your back and will be there for you when you need them to be.
Cherish your partner's strengths and be aware of your partner's stress. Help them when they stumble and be supportive of their individual growth as well as the development of your relationship together.
The commitment must be reciprocal, and whatever you've agreed upon needs to be actively maintained by both partners to cultivate a secure and reliable connection between you.
3. Be responsive to each other's needs and emotional bids for connection
You and your partner are different people, and thus your needs will be different. You may be introverted and don't like being part of big social groups, whereas your partner may prefer to be the life of the party.
Finding ways that allow you both to fulfil your needs is essential. Develop a keen sense of what your beloved needs in different situations. For example, perhaps you choose to stay home while your partner enjoys an evening out with a large group of friends. You both get your needs met supporting each other in different activities.
What's critical is knowing that you will both take the time to connect in a way that meets your emotional needs later.
4. Demonstrate regular affection and sexual connection to promote mental and physical health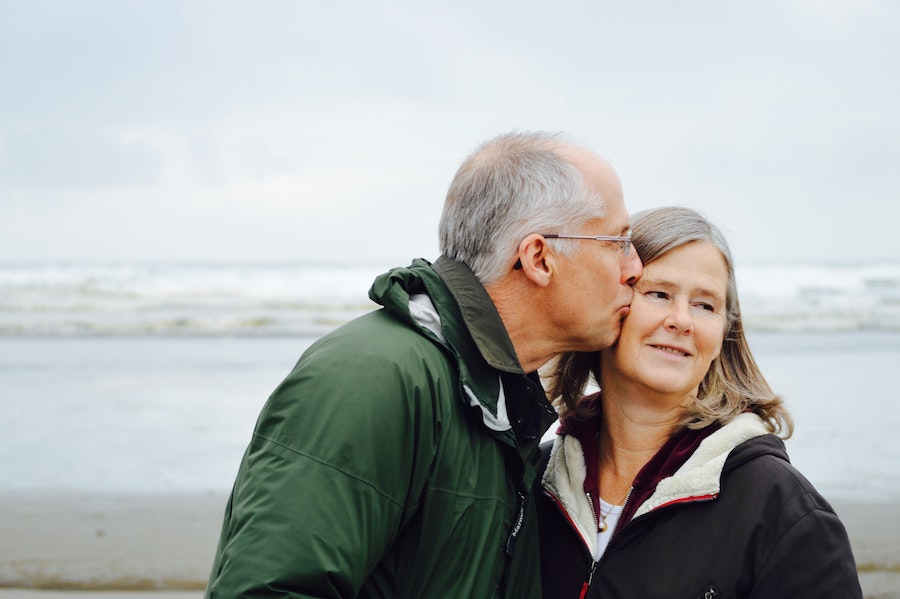 Physical contact and closeness are good for the spirit and soul. Keeping up your emotional and sexual intimacy with your partner is a regular part of self-care.
Prioritize and schedule sex and romance in your life if you find it challenging to connect amidst your hectic life. Rather than feeling boring, scheduling a date night can build anticipation and excitement for things that will make you both feel good.
Touch doesn't always have to lead to sexual interactions either. Hold hands while watching tv or hug your partner/kiss when you thank them for something that removed a little stress from your day. Regular affection lets one partner know the other cares about and is thinking of them.
5. Communicate well, discuss problems, and navigate conflict by repairing upsets quickly
Conflict is normal and healthy in a relationship. Talking about what's wrong in a calm and open manner and solving problems together is crucial to managing conflict.
Discuss your feelings using "I statements" and make a point to avoid blaming your partner.
If an argument escalates and one or both of you feels hurt by the exchange, it may be constructive to take a break to cool down but come back to repair the hurts quickly.
Even during a fight, the goal should always be to communicate what you think and feel about the situation in a non-confrontational way. Spend just as much time listening to your partner as you do talking about your perspective. Then work together to find a solution. You're on the same side, even when you're disagreeing.
6. Create shared values, life goals, and a vision for the future
Commonalities in your values will bring you together, but having the same destination will keep the partnership going. Talk about what you want out of life and your future.
Things change over time but having a basic understanding of where you each want to go and how you'll get there together is one sure way to de-stress and remove fear about the future of your relationship.
Knowing you have common goals and visions for your life can also sustain you through the stresses of a hard time when life throws you a curveball. Knowing you want the same things can be helpful in combating insecurities and fears when your relationship hits times of turbulence.
7. Give and receive influence
You want what's best for your partner – you want them to succeed. You will also see the world differently from them. Allow them to share their unique perspective and welcome the possibility of influencing or changing how you address things in your life. In a strong relationship, this will be reciprocal, and you'll both help each other grow.
The best way forward isn't always getting what you want. There are two of you in this relationship, and you will have to make concessions to things you want for you to both get what you need.
8. Support and protect each other through good times and bad
As partners, you protect each other from the outside world, but you also protect your partner from each other. Establish boundaries that make you both feel safe and comfortable, and then maintain them.
It's easy to show up and be a cheerleader when things are going well for your partner or when things are going well between you. However, it's equally essential to be a cheerleader when your partner struggles with negative emotions or your relationship seem to be navigating a succession of speed bumps.
You love each other even when you're fighting, so support and protect each other even when you're fighting.
9. Deal well with external stressors as a couple
Sometimes life throws things at you, and sometimes its challenges affect your relationship. In either case, tackle these sources of relationship stress together.
If your mother-in-law is driving your partner crazy, step up and find ways to resolve the problem together instead of leaving your partner to handle it alone.
If there's an ongoing situation at work causing your blood pressure to skyrocket, speak to each other about the problem and the resulting stress.
Something as simple as agreeing to no screen time after 7 pm for the project's duration will help you de-stress. Or maybe being the one to pick the kids up from work this week to take something off their plate while they're feeling overwhelmed will help them feel like you'll get through this challenging time together.
10. Be flexible in adapting to life's challenges
Change is complex, and most of us resist it. It's essential to respond to challenges as they come up in your life. Whether it's a promotion or a severe illness, when the situation changes, you'll need to change and adapt as well.
You're facing the challenges together, so split the burden. If you're scared or unsure, share that with your partner, and then develop ways to tackle the new situation as a team – divide and conquer.
The takeaway
Relationship stress is inevitable, and more important is handling it in ways that allow you to turn to your partner instead of away from them.
You can build behaviours and characteristics into your relationship to prevent that from happening. Working together to identify and address relationship stress in these ways can make it better and stronger than ever before.
Do you need relationship help?
Contact Clinton Power + Associates on (02) 8968 9323 during business hours to discuss your situation and find out how Clinton's counselling services can help or book an appointment online now.
CONTACT US NOW
Since 2003, Clinton Power has helped thousands of couples and individuals as a counsellor and psychotherapist in private practice in Sydney and online in Australia. Clinton regularly comments in the media on issues of relationships and has appeared on Channel 7, The Sydney Morning Herald, and ABC Radio. Clinton's eBook, 31 Days to Build a Better Relationship is available through his website or Amazon. Click here to take Clinton's relationship checkup quiz to find out how well you know your partner.