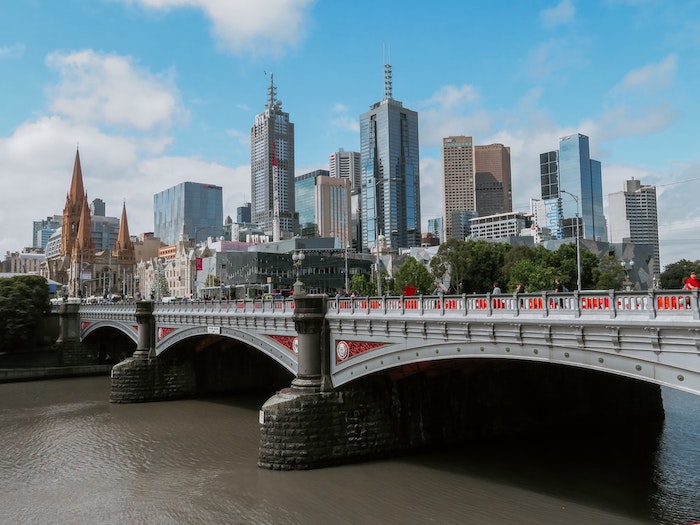 Clinton Power + Associates


Online Counselling Services in Melbourne




(02) 8968 9323
Couples Counselling: Melbourne
Clinton Power provides online relationship counselling and therapy services for clients in Melbourne, VIC.
Relationship counselling can help address issues relating to:
sex and intimacy issues
effective communication
understanding one another
mental health issues impacting couples
starting or maintaining a relationship
dating or finding a long-term mate
fighting and unresolved conflict
jealousy and trust issues
difficulty in overcoming past relationship pain
separation and divorce
family conflict and parenting issues
childhood trauma and abuse that is affecting your relationships
acceptance and commitment
sexuality, sexual identity and same-sex relationship issues
If you struggle with these problems, it may be time to seek online counselling in Melbourne.
Relationship Counselling: Melbourne
Clinton provides couples counselling online with clients in VIC, 3000, Melbourne and the surrounding area to provide relationship counselling in Melbourne CBD, Werribee, Mornington, Frankston, Sorrento, Koo Wee Rup, Tooradin, Little River, Melton, Ballarat and more.
What's the difference between a psychologist and a relationship therapist?
Psychologists' training is very science and academic-focused, and they tend to focus more of their practice on research. A Psychologist can provide a mental health diagnosis (but they cannot prescribe medication). Most psychologists aren't trained in couples therapy.
Therapists' training tends to focus more on deeper change and emotional support. It's common for therapists to start by gaining a big-picture understanding of your life, helping you discuss your feelings and problems, and addressing them in constructive ways. Their practices often include couple and marriage counselling.
What qualifications and training does Clinton have?
Clinton has extensive experience and training in counselling and psychotherapy. He has a post-graduate degree in counselling and psychotherapy and an Advanced Diploma in Gestalt Therapy.
Clinton has specialised in working with relationship issues since 2003 and has comprehensive training in PACT - the Psychobiological Approach to Couple Therapy, the Developmental Model of Couples Therapy, the Gottman Method of Couples Therapy, and couples work using Gestalt Therapy.
Clinton is registered with The Psychotherapists and Counsellors Federation of Australia (PACFA) and Gestalt Australia New Zealand (GANZ), following their ethical guidelines in his work.
What can I expect in therapy?
Counsellors work together with their clients to help them build the skills they need to resolve the problems they are experiencing and feel happy in their relationship.
The goal of therapy is to address your feelings and needs in a positive way to help you live the life you want with your partner.
Many people find the rapport they build with their therapist is one of the most important aspects of the counselling experience. At Clinton Power + Associates, Clinton will work with you to meet your individual needs and help support you. At the same time, you learn, grow, and understand more about yourself and your psychology.
Therapy can be done individually or with partners. The aim is to listen, understand the problem, and work together to implement the right solutions for your needs.
The first appointment
Your first appointment is a comprehensive assessment session. Your counsellor will ask you about your current situation and issues or difficulties in your marriage or relationship that have brought you in for counselling. This first session is also an opportunity for you to understand your counsellor's approach to make sure you are a good fit for working together.
At the end of the first session, Clinton will share his assessment and feedback and provide recommendations for the therapeutic work. Together you will decide the best approach and determine the optimal frequency of sessions. Your counsellor will also clarify your goals and the results you want from the counselling to ensure you're on the same page.
How many sessions will I need?
On average, clients tend to stay for 6-10 sessions. Some clients attend sessions for significantly longer, and others tackle issues that need fewer sessions. It all depends on the things you come to therapy to work on.
Schedule and attend appointments regularly to achieve the best results during your sessions.
Hours of operation
We offer appointments online during the following times:
Monday - Thursday 12PM - 6:30PM
The last appointment of the day is 5:30PM.
After-hours appointments are available, we know how difficult it can be for some people to attend appointments during working hours. There is no additional fee for after-hours appointments, but they are our most in-demand appointments, and there is often a waitlist for those times.
How do I get started?
It can be challenging to make a choice to begin therapy, but it's not a journey you take alone. If you feel like you need help working through a difficult relationship problem, book your first session for an assessment with Clinton and get a feeling for how you guys will work together. Call today on (02) 8968 9323 or book online with our online appointment scheduler.
"My partner and I were really struggling before we reached out to Clinton. I was reluctant to seek help but I'm so glad we did. Clinton helped us understand the destructive pattern we were stuck in and we were able to reduce the fighting and get our relationship back to a great place. I was actually surprised by how fast he helped us get things back on track. Working with Clinton has literally been one of the best things we've done in our relationship."
Couple, Melbourne CBD (Name withheld for privacy)
Are you based in Melbourne and want to book an online counselling appointment?
We can provide you with further information about how we work and current availability.
Clinton Power + Associates
Online Counselling for Melbourne
(02) 8968 9323
All rights reserved.