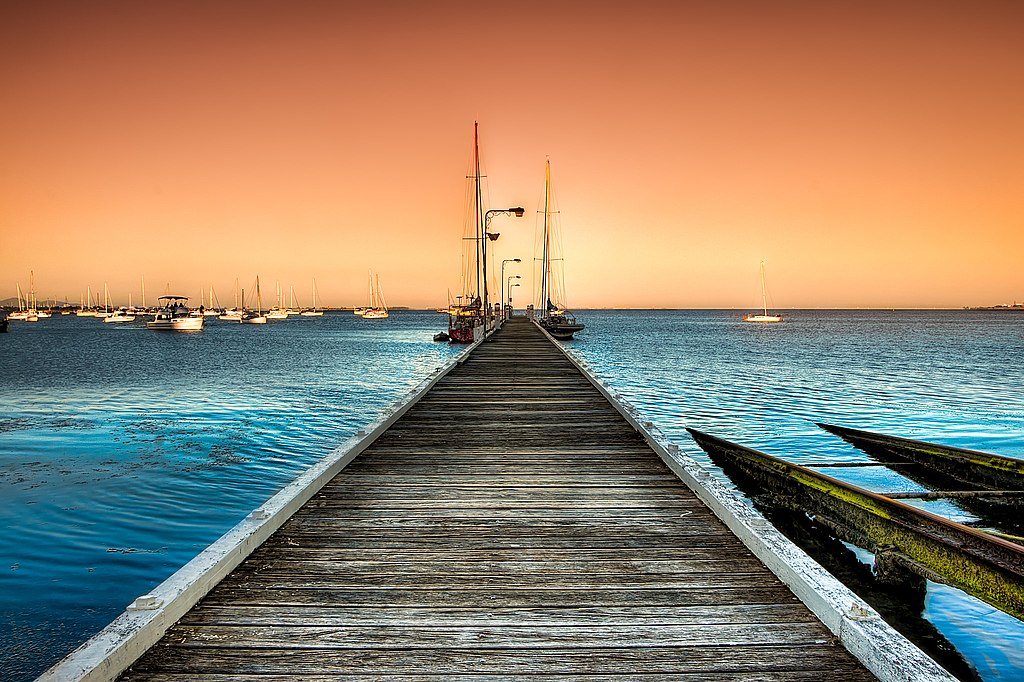 Clinton Power + Associates
Online Couples Counselling Services Geelong, VIC


(02) 8968 9323
Couples Counselling Geelong
Relationship counselling can help you tackle difficult issues in your relationship that prevent the intimacy and connection you want with your partner. Working with a counsellor can enable you to build your relationship on a foundation of love and support.
Couples who attend marriage counselling attribute it to greater relationship satisfaction and improved happiness between them and their partner. By resolving challenging problems, therapy enables deeper connection and secure-functioning in the relationship, leading to stronger trust and better communication.
Clinton Power's counselling practice serves Geelong and the surrounding community. Clinton works with clients to meet their relationship goals and resolve the problems impacting their life together.
Clinton is a couples counsellor providing online relationship counselling and therapy services via video conference technology (Zoom).
Marriage counselling can encompass a variety of problems and is directed by the people in the room and the experiences they bring to the table. Counselling can offer support for the following problems:
difficulty starting or maintaining a relationship
issues with dating or finding a long-term mate
fighting and unresolved conflict
jealousy and trust issues
difficulty in overcoming past relationship pain
sexual and intimacy issues
separation and divorce issues
family relationships, conflict, and parenting issues
childhood trauma and abuse that is affecting your relationships
sexuality, sexual identity and same-sex relationship issues
This list is not exhaustive; it may be time to explore couples counselling if you're based in Geelong, VIC, and you seek support for these or other problems.
Couples Counselling for Geelong residents
Clinton's practice offers online marriage counselling to clients based in Geelong and the surrounding area, including Geelong West, Thomson, Geelong, Newtown, Hamlyn Heights, Norlane, Breakwater, Leopold, and more.
What is the difference between a psychologist and a therapist?
A psychologist's practice is more science-based, with a focus on research. A psychologist can provide a mental health diagnosis but cannot prescribe medication. Most psychologists are not trained in couples therapy.
Therapists focus their practice on effecting deep change and providing emotional support. They will work to understand the context of your life, discussing your feelings and the problems you're facing. Therapists help you process and heal from challenging experiences in constructive and positive ways.
What are Clinton's qualifications and training?
Clinton is a counsellor and psychotherapist with a post-graduate degree in counselling and psychotherapy and an Advanced Diploma in Gestalt Therapy.
Clinton's counselling practice has been helping couples with their marriage problems since 2003. Clinton has extensive training in the Developmental Models of Couples Therapy, the Gottman Method of Couples Therapy, the Psychological Approach to Couples Therapy (PACT), and couples work using Gestalt Therapy.
Registered with the Psychotherapists and Counsellors Federation of Australia (PACFA) and Gestalt Australia New Zealand (GANZ), Clinton's work follows the ethical guidelines of both organizations.
What to expect in couples counselling
The service Clinton offers at his Geelong practice allows clients to discuss challenges they are experiencing in their marriage and help them develop new skills for building the relationship they want.
Counselling focuses on the couple, their feelings, and cultivating skills that will assist them in understanding each other better. The goal of treatment is to help the couple solve their problems and build a connection based on love and support for one another.
A crucial aspect of counselling is the relationship you build with your therapist. Both partners must feel comfortable with the counsellor you are working with. If one of you has a great rapport with your therapist, but the other feels that their needs or concerns are not being met, find another therapist. It is essential to feel comfortable enough to open up and talk about vulnerable topics with your counsellor.
Clinton will work with you to meet both your individual and joint concerns. By facilitating meaningful learning about each other, you will better understand yourself and your partner. With this knowledge, you can build new behaviours and communication patterns into your marriage that will enable you to see and care for your partner in the best way for them.
What happens in the first appointment
In your first meeting with Clinton, he will complete a comprehensive assessment to get a feel for your current circumstances, the challenges you're dealing with, and why you have chosen to pursue marriage counselling. The first appointment also provides the opportunity to understand how Clinton works and whether you will be a good fit for each other.
At the end of the first appointment, Clinton will share his thoughts and recommendations with you. Together you will decide how to proceed through counselling, outlining a therapeutic approach and frequency of sessions based on goals uncovered during the assessment.
How many sessions of marriage counselling will I need?
Counselling can address strongly ingrained problems and temporary circumstantial short-term problems. More complex problems will require more time to work through and resolve.
On average, couples use 6-10 sessions to work on the challenges they bring to therapy. Scheduling and attending regular appointments is essential to achieving lasting results in counselling.
Hours of operation
Counselling in Geelong, VIC 3220, and the surrounding area is available during the following times:
Monday - Thursday 12 PM - 6:30 PM
The last appointment of the day is 5:30 PM
After-hours times are also available for your convenience at no extra fee. However, these times are the most requested, and there is often a waitlist for them.
Getting started with counselling in Geelong West
Whether it's intimacy issues or recovery from an acute event, Clinton can work with you to promote a solution that focuses on your relationship and well-being.
Contact us at (02) 8968 9323 or use our online appointment scheduler to book your first meeting with a qualified relationship therapist to end your search for answers and start finding solutions.
" I have no hesitation in recommending Clinton to anyone who needs some relationship help. He is very experienced, competent, and professional."

Couple, Newtown, Geelong, VIC (Name withheld for privacy)
Are you located in Wollongong, NSW, and want to book an online couples counselling appointment?
We can provide you with further information about how Clinton works and his current availability. If you're ready to book now, click the button below to book online.
Clinton Power + Associates
Online Couples Counselling, Logan City, QLD
(02) 8968 9323
All rights reserved.