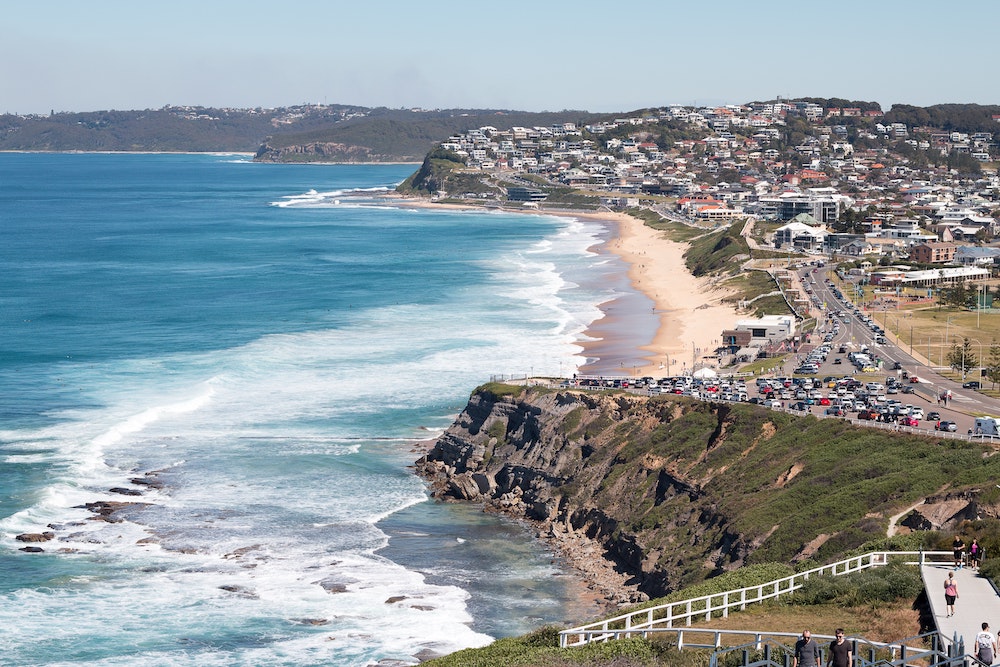 Clinton Power + Associates
Online Marriage Counselling Services Newcastle, NSW


(02) 8968 9323
Couples Counselling Newcastle

Marriage counselling can help you resolve relationship issues and develop a relationship based on love and support. Counselling focuses on learning about each other's needs and learning new skills to help you understand each other better.
Couples who attend relationship counselling describe feeling happier and more secure in their marriage. You can feel more connected with your partner, too.
Clinton Power is a couples counsellor who provides online marriage counselling to clients in Newcastle, NSW, via videoconference technology (Zoom).
Individual and couples counselling are options that can effectively address relationship problems. However, if the goal is to improve communication and understanding of both people in the relationship, marriage counselling offers more effective and lasting solutions.
Relationship counselling can offer support for difficulties related to:
difficulty starting or maintaining a relationship
challenges with dating or finding a long-term mate
fighting and unresolved conflict in your relationship
anger management
jealousy and trust problems in your relationship
difficulty in overcoming past relationship pain
sexual and intimacy problems affecting your relationship
separation and divorce issues
family conflict and parenting difficulties
childhood trauma and abuse that is affecting your relationships
sexuality, sexual identity and same-sex relationship issues
If these issues are a part of your relationship, it may be time to seek couples counselling in Newcastle, NSW.
Counselling Newcastle, NSW
Clinton offers marriage counselling in Newcastle, NSW and surrounding communities, including Hamilton, Kotara, Merewether, 744 Hunter, Charlestown, Newcastle West NSW 2302, Cooks Hill, Broadmeadow, and more.
What's the difference between a therapist and a psychologist?
A therapist will help you look inside yourself by discussing your feelings and circumstances and helping you to deal with issues in positive ways. They work with you to develop a broad understanding of your life. The practice of a therapist often includes couples and marriage counselling.
A psychologist's practice is more researched-based and focused on the study of psychology. A psychologist can provide a mental health diagnosis but cannot prescribe medications. Psychologists generally are not trained in couples therapy.
What training and qualifications does Clinton have?
Clinton has extensive experience and training in psychotherapy and counselling. He has a post-graduate degree in counselling and psychotherapy and an advanced diploma in Gestalt Therapy.
Clinton has specialised in working with relationship issues since 2003 and has comprehensive training in the Developmental Model of Couples Therapy, the Psychobiological Approach to Couples Therapy (PACT), the Gottman Method of Couples Therapy, and couples work using Gestalt Therapy.
Clinton is registered with Gestalt Australia New Zealand (GANZ) and the Psychotherapists and Counsellors Federation of Australia (PACFA), following their ethical guidelines in his work.
What can I expect in marriage counselling?
In Newcastle, NSW, Clinton's practice can help you and your family work through the issues you face and build stronger connections together. Marriage counselling with Clinton focuses on the feelings, communication, and skills of the people in the relationship, to help them improve their understanding of each other.
Clinton works with clients in relationship counselling to help both partners connect and grow their understanding of one another. Clinton's counselling services will help you and your partner cooperate in understanding each other's needs, understanding how you are different, and learning how best to meet both sets of individual needs.
Counselling provides a safe and secure environment to express emotional challenges and learn to communicate in a way that feels better for you and your partner, with the guidance of an expert. It is essential to find a therapist you like and are comfortable with, as you will explore emotional and vulnerable topics. Find another therapist if you or your partner don't feel that your therapist provides what you require.
Every couple has different needs. Counselling with Clinton involves a collaborative approach that puts support, understanding, care, and learning at the centre of your relationship.
At your first couple counselling session
You and Clinton will go through a comprehensive assessment in the first session. Clinton will ask questions about your current situation, any difficulties you're dealing with, and what motivated you to seek counselling in Newcastle. It will also provide an opportunity to get a sense of whether you will work well together.
By the end of the first session, Clinton will share his professional opinion and feedback regarding therapeutic approaches and directions that might be best for you. You will decide on the frequency of sessions and set goals for what you want to achieve during your time in therapy.
How many sessions does marriage counselling take?
Couples attend 6-10 counselling sessions, on average. The duration of marriage counselling depends on the nature of what you choose to undertake.
Significant, strongly ingrained issues will take longer to work through, whereas problems based on temporary circumstances won't need as much time.
It is more crucial to set and attend appointments regularly than to attend a certain number of sessions. Attending meetings consistently and frequently is what leads to lasting results.
Hours of operation
Clinton's online practice for residents of Newcastle, NSW, offers online counselling appointments during the following business hours:
Monday - Thursday 12 PM - 6:30 PM
The last appointment of the day is 5:30 PM
Evening appointments are also available. These after-hours time slots are our most in-demand appointment times, and there is often a waitlist. There is no additional fee for after-hours appointments.
Starting marriage counselling in Newcastle, NSW
If you're experiencing problems in your relationship and want support finding the right solutions to find peace and connection with your partner again, marriage counselling can help.
Phone (02) 8968 9323, email, or use our online scheduler to make your first appointment at our Newcastle, NSW location.
" I wasn't sure about doing couples therapy online but Clinton put us at ease from the first session. It was immediately clear that Clinton understands complex relationship issues and he helped us untangle a very difficult family situation that was very distressing for our relationship. My partner and I were able to learn new communication tools, which has helped us deal with the family issue and strengthen our relationship."

Couple, Merewether, Newcastle, NSW (Name withheld for privacy)
Are you located in Newcastle, NSW and want to book an online couples counselling appointment?
We can provide you with further information about how Clinton works and his current availability. If you're ready to book now, click the button below to book online.
Clinton Power + Associates
Online Relationship Counselling Newcastle, NSW
(02) 8968 9323
All rights reserved.