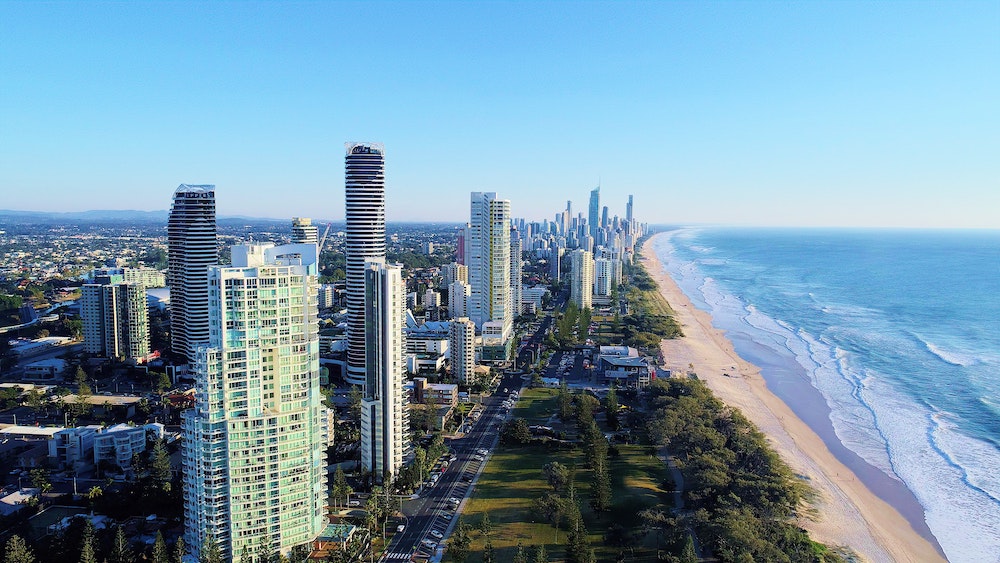 Clinton Power + Associates


Online Counselling Services for the Gold Coast, Queensland




(02) 8968 9323
Couples Counselling Gold Coast
Couples counselling can help you reconnect with your partner and build the intimacy you've been missing in your relationship.
When life gets away from us, our relationship can, too. Marriage counselling helps you work through the issues in your relationship to cultivate love and support. After attending relationship counselling, couples report increased happiness and satisfaction in their relationship.
Clinton Power offers relationship counselling and therapy services to help you and your partner resolve the issues you feel are impacting your relationship.
Clinton is a relationship counsellor providing marriage counselling via video conference technology (Zoom).
Relationship counselling can be done independently or with a partner, but marriage counselling is the stronger method to improve the relationship through mutual goals and reciprocal work communication.
Couples counselling can help address problems relating to:
difficulty starting or maintaining a relationship
issues with dating or finding a long-term mate
fighting and unresolved conflict in your relationship
jealousy and trust issues in your relationship
difficulty in overcoming past relationship pain
sexual and intimacy problems affecting your relationship
separation and divorce issues
family conflict and parenting issues
childhood trauma and abuse that is affecting your relationships
sexuality, sexual identity and same-sex relationship issues
If you're experiencing these issues in your relationship, it may be time to seek couples therapy. Contact us to learn more about marriage counselling in the Gold Coast, QLD.
Relationship counselling: Gold Coast
Clinton's practice in Gold Coast offers clients relationship counselling; Gold Coast and the surrounding area include South Port, Canungra, Robina, Beechmont, Burleigh Heads, Springbrook and more.
The difference between a therapist and a psychologist
Psychologists' training consists of a focus on academic work and is science-based. The practice of a psychologist is centred on research. A psychologist can diagnose conditions but not write prescriptions for them. Most psychologists aren't trained in couples therapy.
Therapists train to focus on profound change and emotional support. Therapists aim to build a comprehensive understanding of your life. A therapist will help you discuss your feelings and address the problems you are experiencing constructively. Most therapists' training includes couples counselling.
Clinton's training and qualifications
Clinton has extensive experience with relationship counselling and psychotherapy. He has a post-graduate degree in counselling and psychotherapy and an Advanced Diploma in Gestalt Therapy.
Clinton's specialization is in relationship counselling and has been helping couples address their relationship issues for over 15 years. He has comprehensive training in the Psychobiological Approach to Couples Therapy (PACT), the Gottman Method of Couples Therapy, the Developmental Model of Couples Therapy, and couples work using Gestalt Therapy.
Registered with the Psychotherapists and Counsellors Federation of Australia (PACFA) and Gestalt Australia New Zealand (GANZ), Clinton follows the ethical guidelines of both organizations in his practice.
What will I get out of couples therapy?
The service Clinton offers at his Gold Coast practice enables clients to discuss the problems they feel are impacting their marriage and learn the skills to help them build the relationship they want.
With Clinton, therapy focuses on communication, expressing your feelings and needs, and helping both partners understand and connect better. Couples therapy aims to work together with your partner and your counsellor in a way that allows both individuals to feel safe, secure, and seen in your marriage.
A crucial aspect of couples counselling is the rapport you build with your counsellor. You and your partner need to feel comfortable and supported by your therapist.
If one of you likes your therapist well, but the other feels like the therapist doesn't provide the right support for their needs, it is in your best interest to find a different therapist. Both people in the relationship deserve to feel their health and well-being are supported and prioritized by their therapist.
Clinton works with clients to create an environment of respect, trust, and understanding in sessions so that you feel safe and secure expressing complex emotions and vulnerability when you come to counselling.
At the first appointment
The first appointment with Clinton will involve assessing your situation and needs. Discussions will focus on your circumstances, the challenges you face, and what has brought you into therapy. It's also an opportunity to get to know how Clinton works as a professional and determine if you are a good fit for each other.
Clinton will offer his feedback and recommendations by the end of the initial session. From there, you will establish the frequency and approach of sessions together, ensuring a therapeutic system that provides a mutual understanding and goals that are right for you.
How long does relationship counselling take?
The duration of your time in therapy will depend on what you choose to undertake. On average, clients use 6-10 sessions to work through the issues they want to address.
Deeply-rooted long-standing issues will take longer, whereas problems created by temporary circumstances may be dealt with quickly. The help you receive will depend on your individual needs rather than a set number of sessions.
Every couple has different needs, and their time in therapy will reflect that. For best results, it is more important to make and attend appointments regularly than the number of appointments attended.
Hours of operation
Clinton's Gold Coast practice offers online counselling appointments during the following times:
Monday - Thursday 12 PM - 6:30 PM
The last appointment of the day is 5:30 PM
Keeping personal appointments during regular business hours can be hard. For your convenience, after-hours appointments are available. There are no additional fees for after-hours appointments, but these time slots are in high demand, and there is often a waitlist for them.
Getting started with relationship counselling Gold Coast
If you are feeling frustrated or hopeless in your marriage, know that you can still get the help you need to have a healthy and happy relationship. Please call our Gold Coast location to talk to a professional counsellor and set yourself back on the path to the relationship you want.
Contact us by phone at (02) 8968 9323 or make an appointment with our online appointment scheduler to book your first Gold Coast counselling session with Clinton.
" Clinton was great! I wasn't sure online appointments would work for our relationship issues, but things improved with my wife after the first session. Clinton took the time to help us understand our negative patterns and gave us practical suggestions to reduce the fighting. I can highly recommend Clinton if you're having a relationship problem!"
Couple, Broadbeach, Gold Coast (Name withheld for privacy)
Are you located on the Gold Coast, Queensland and want to book an online couples counselling appointment?
We can provide you with further information about how Clinton works and his current availability.
Clinton Power + Associates
Online Counselling for the Queensland Gold Coast
(02) 8968 9323
All rights reserved.