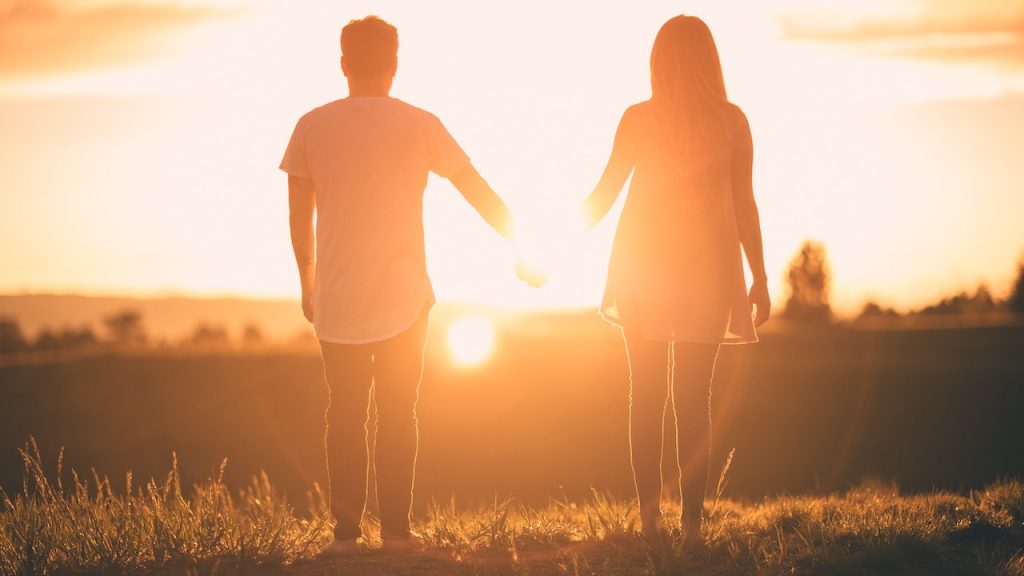 Many people interested in couples therapy hesitate because they're not sure what to expect. That can be scary, but I'm here to allay your fears.
If your relationship needs professional help, you can count on the Gottman Relationship Checkup to kickstart your work together as a couple and help you get the most out of relationship therapy.
What is the Gottman Relationship Checkup?
The Gottman Relationship Checkup is a therapist-aided online assessment that determines your strengths as a couple and the challenges you may face.
The process is an efficient one, which can be done at any time and in any setting, and that allows your therapist to dig deep into your life as a couple in a minimal number of sessions.
The online assessment is 480 questions that deals with friendship, intimacy, how well you know and understand your partner, how well you manage emotions and conflict, how you share your values and goals, and what gives you and your life meaning. There are also additional questions about parenting, housework, finances, trust, and other subjects.
If you're concerned about confidentiality, don't worry: this test is fully HIPAA compliant and the only viewer of your results will be your therapist. Even your partner won't be able to see the results of the test.
Who created the Gottman Checkup?
Drs. John and June Gottman created this research-based assessment along with the Gottman Institute, with the goal of helping therapists create a personalised but rigorously science-based treatment plan for their clients.
Dr. John Gottman is a clinical psychologist with over 40 years of research on couple relationships under his belt. He's been recognised as one of the top 10 most influential therapists of the past 25 years. Dr. Julie Gottman is a clinical psychologist as well, regularly sought by the media and clinical organisations as an expert relationship advisor. They have dedicated their lives to helping other couples and developing the Sound Relationship House Theory, and the Gottman Relationship Checkup is the result of that hard work.
In 2021, the Gottman Couple Checkup was updated and rebranded and is now called Gottman Connect.
What is the Sound Relationship House Theory?
Imagine the floors of a house, which all stack up together to create one sturdy building. The Sound Relationship House Theory uses this as a metaphor, detailing the "levels" that it takes to build a sturdy relationship. We can take a quick look at these levels, which will be a map for you as you improve your relationship going forward.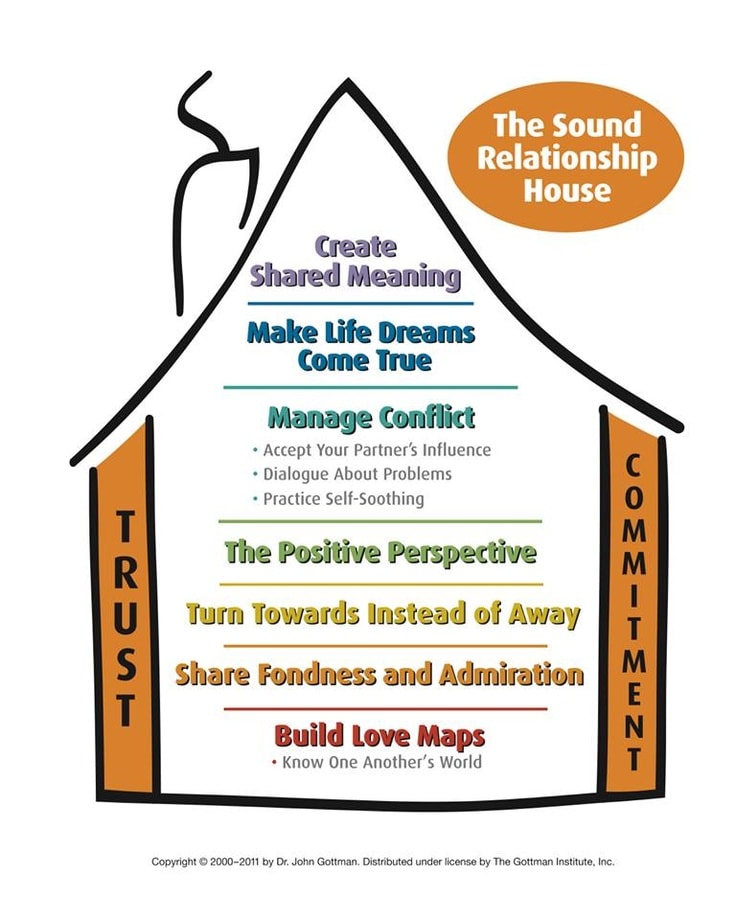 The first three levels of the House deal with friendship. It may seem unimportant, but a strong friendship is actually the core of romantic relationships.
The very first level is called Love Maps, meaning how well you know the other person's inner landscape. That can include their worries, stresses, goals, and dreams.
The second level is Fondness and Admiration— the opposite of contempt. This level requires both affection and respect for each other.
The third level is Turn Towards. This has to do with whether a person responds when they are given a "bid," or a gesture for positive connection, including conversation, humour, affection, or support. These tiny moments in relationships can be opportunities to Turn Towards the other person and to build up the Emotional Bank Account.
The fourth level is The Positive Perspective, which is shaped by the first three levels and can be positive or negative. This level represents what it feels like within a relationship. To be in good shape, this level requires positivity during problem-solving discussions and success after attempts to fix these problems.
The fifth level is Manage Conflict, which its name because some conflict is natural and can be functional and positive. The Gottman's outline two types of conflict: perpetual problems (long-term differences in personality, values, priorities, and behaviour) that need to be discussed constructively, and solvable problems. You will learn about the six skills for effective problem-solving, which are Practicing Self-Soothing, Using Softened Startup, Repair and De-escalate, Listening to Your Partner's Underlying Feelings and Dreams, Accepting Influence, and Compromise.
The sixth level is Make Life Dreams Come True, meaning that both partners need to create an atmosphere where each person can speak honestly about their dreams, values, convictions, and aspirations so that they can be honoured in the best way possible.
The seventh level is Create Shared Meaning, which is where we address narratives, myths, and metaphors about your relationship and your family. This can mean Rituals of Connection (both formal and informal), working towards and achieving Shared Goals, supporting each other's life roles, and agreeing about basic symbols like "what does home mean?"
How does the Couple Checkup work?
First, I will send you a link via email and you need to accept the invitation to the test, each partner gets a separate email invitation. Then, you and your partner will create individual profiles so you can save your results.
At your convenience, you and your partner will complete the questionnaire separately. Neither partner will be able to see the other's answers at any time during the process, and you're encouraged not to share your responses or log into the other's account.
The online assessment portion of the process should take about 45 – 60 minutes.
Once you have completed it, I will be notified and will log in to review your scores and analyse your answers so I can discuss the results with you and formulate a treatment plan.
Want to get started with the Gottman Checkup?
If you're ready to get started, call to book an Initial Couple Assessment Session.
Each of the three introductory sessions is 90 minutes.
The first session is a couple assessment. We will talk about what brings you to me, what your problems are, and what your goals are. Then we will form a short history of your relationship (like how you met and what your major life transitions have been).
Before the second session, partners do the online assessment, and then I get the results to review and analyse them.
The second session is split in half: each partner gets 45 minutes to themselves with me to talk about issues privately.
For the third session, I will meet with you both again and deliver the Gottman Couple Checkup results. Together, we will form treatment goals and a plan to go forward.
Remember that there is always hope for you and your relationship, and by making an appointment with me today, we can work on your future together.
Book Your Gottman Couple Checkup Today!
If you want to book a Gottman Couple Checkup or need help with your relationship, contact Clinton Power + Associates on (02) 8968 9323 to discuss your situation and find out how we can help.
Since 2003, Clinton Power has helped thousands of couples and individuals as a counsellor and psychotherapist in private practice in Sydney and online in Australia. Clinton regularly comments in the media on issues of relationships and has appeared on Channel 7, The Sydney Morning Herald, and ABC Radio. Clinton's eBook, 31 Days to Build a Better Relationship is available through his website or Amazon. Click here to take Clinton's relationship checkup quiz to find out how well you know your partner.