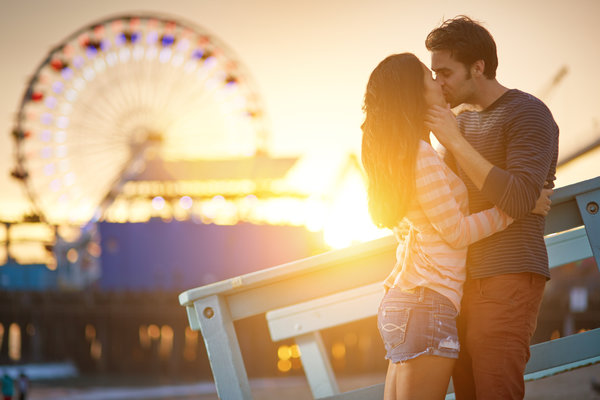 A de facto relationship is a domestic partnership outside of marriage.
You see a couple at a party and they're obviously "together".  They're sharing a drink from the same cup, they finish each other's sentences, they live in the same apartment, and they look like they'd wilt if they were parted.  They're not married, and they don't have any immediate plans.  In fact, they've been at this game for a while now.
It does seem like a bad flashback of secondary school when you're trying to guess the relationship status of two adults.  Why won't they just get married already?  This seems especially the case the older we get, except this "not married but practically married" status, can now be described with a popularized term: a de facto relationship.
How different are de facto relationships from marriage?
What is a de facto relationship?  While in colloquial terms, you might hear de facto used to simply describe domestic partners.  By legal terms, a de facto relationship is a couple (same or opposite sex) living together on a genuine domestic basis, and this description excludes married couples as well as family relations.
In court, de facto disputes are treated just like marriages.  There are de facto "breakdowns," the equivalent of "divorces", and legal counsel for disputes determining the status of de facto children.
Who wants to get married?  Who doesn't?
In Australia, it seems to be that the latest trend is to find life partners without getting married.
As of 2012, fewer than half of the nation- 41% of singles- wanted to get married. There are marked differences between the sexes and between generations, as younger generations are keener to tie the knot than older singles.  Tradition does have an impact on many young Australians' perception of love and life, although the progressive and open approach beyond marriage is becoming a valid option.  In the pool of people who want to get married, 67% were Generation Y respondents, compared to 39% of Generation X and just 12% of Baby Boomers.
What does this all mean?  It's worth considering the different priorities of different age groups.  Younger adults for instance, counter-intuitively mimic and are likely to align with one generation older than them- those in their 50s.  Meanwhile, the older generations may feel that they have already experienced everything, including marriage.  The likelihood of being never married is higher among people aged under 35 years.
How do people end up in de facto relationships?
De facto partnering is increasingly more common as an alternative living arrangement prior to, instead of, and following marriage.  In 2006, 1 out of 4 people in de facto relationships had come out of separation, divorce or widowhood.
Perhaps marriage as the end goal has a stigma of a binding contract and an invested commitment.  If you've experienced the end or failure of one marriage, meaning, the marriage fell short of hopes and expectations, why endure and risk the same process?
It's not that de facto relationships are illegitimate in relation to marriage.  However, it lacks the universalness, the ring, the ceremony and history.  De facto relationships overall lack the weight of tradition.
If you're in a serious relationship, it can be confusing to not have the more proper label for yourselves.  This is the same for you, your partner, and everyone.  However, having a conversation about what social terminology means for you can be enlightening and relieving.
In general, talking about issues that affect society (that may or may not involve you) can be a way to gain insight and affirm your beliefs or values.  Maybe you'll even have a change of heart over your attitudes towards long-term relationship plans.
Do you need relationship help?
If you need help with your relationship, contact Clinton Power + Associates on (02) 8968 9323 to discuss your situation and find out how we can help.