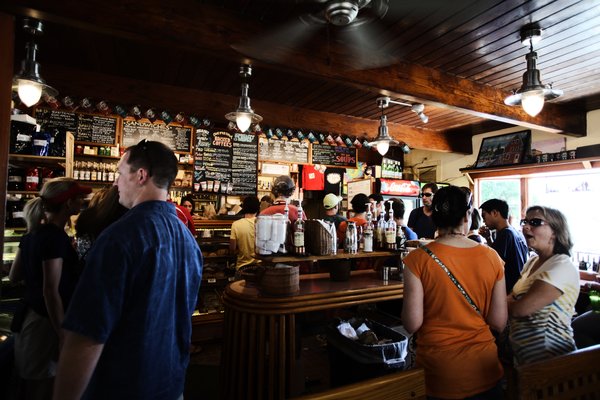 Have you heard of the website Meetup.com? I love the whole philosophy behind Meetup and their website has taken the world by storm.
On their website they describe themselves like this:
Meetup is the world's largest network of local groups. Meetup makes it easy for anyone to organize a local group or find one of the thousands already meeting up face-to-face. More than 9,000 groups get together in local communities each day, each one with the goal of improving themselves or their communities.

Meetup's mission is to revitalise local community and help people around the world self-organise. Meetup believes that people can change their personal world, or the whole world, by organizing themselves into groups that are powerful enough to make a difference.
I'm a big fan of Meetup.com and I've been recommending it to my single clients as a way to meet new people. And my clients are loving it!
But you don't need to be single to use Meetup. Their tag line is 'Make Community Real' and they are all about bringing people together to build community.
Check out these amazing stats:
21.14 million members
195, 186 Meetup groups
183 countries
521, 897 monthly Meetups
3.59 million monthly RSVPs
7,074 monthly Meetups happening right now
There seems to be a local Meetup website for every major city in the world, which is great if you are travelling and want to meet new people as well. (Check out the Meetup video at the end of this post.)
They also have a handy Meetup app for iPhone and Android.
The main reasons why I'm now recommending meetup.com to my single clients are:
1. There is a Meetup group for every interest under the sun
This just blows me away. If you have an interest, there is likely a Meetup group for it.
Into French poetry reading? There's a Meetup group for that. Are you passionate about knitting or macrame? There's a Meetup group for that.
Are you a gay man who loves food or the theatre? There's a gay men's foodie and theatre lovers group! And of course every sport under the sun.
I could go on and on, but the point is, you can definitely find a group that will interest you.
2. There are hundreds of Meetup groups based on socialising, interests and activities
The great thing about Meetup groups is they are about bringing people together for socialising and fun activities.
Many singles are so sick and tired of the dating scene – the dating apps, the dating websites, speed dating nights and constant drinks and coffee to meet new people.
Meetup supports people developing friendships, which is always a great way to start any new relationship.
3. You're not joining a group of established people where you have to try and fit in
The way Meetup works is you join a group virtually, and then you get notifications about their upcoming events.
There's no pressure to attend any events you don't want to, but you can RSVP to the ones that interest you.
And when you Meetup, lots of people are there for the first time, so there's none of that awkward trying to fit into an established group that's been meeting for months or years.
Everyone is on an even playing field, which makes it much easier to make new friends.
4. You get to meet lots of new people in a short amount of time
I've had some clients join multiple Meetup groups and have various activities several times a week.
This is a great way to meet lots of new people in a short amount of time.
If you feel lonely or isolated, going to a Meetup group can really reduce your sense of aloneness.
And because you're meeting around a common interest, you have lots to talk about!
5. You can have lots of fun while participating in Meetup groups
Many of my clients report the great thing about Meetup groups is you're not feeling any of the pressure that comes with dating.
It's much easier to just be yourself, forge new friendships and have lots of fun.
And I think there's something in that when you can come together with a group of people who share a common interest, passion or activity and just have a good time.
So it's no surprise some of my clients have met people they liked in their Meetup groups, gone on dates, and then started a new relationship.
I think Meetup is doing great work at building communities and bringing people together.
Check out the video below to learn more, or visit www.meetup.com
Do you need relationship help?
If you need help with your relationship, contact Clinton Power + Associates on (02) 8968 9323 to discuss your situation and find out how we can help.
Since 2003, Clinton Power has helped thousands of couples and individuals as a counsellor and psychotherapist in private practice in Sydney and online in Australia. Clinton regularly comments in the media on issues of relationships and has appeared on Channel 7, The Sydney Morning Herald, and ABC Radio. Clinton's eBook, 31 Days to Build a Better Relationship is available through his website or Amazon. Click here to take Clinton's relationship checkup quiz to find out how well you know your partner.