The skills needed to flourish in a marriage don't always come naturally. From communication skills and empathy to flexibility and negotiation, there's a lot of growth involved in being part of a couple.
But just like any other skill, you can learn and improve. One way to do that is through marriage counseling.
Marriage counseling isn't just for couples in trouble. Therapy can help you learn the skills to deal with small issues well before they wear away at your relationship.
Key takeaways:
Marriage counselling isn't just for couples in crisis. All couples can benefit from working on their relationship.
Differences don't have to be dealbreakers for couples, but you may need to learn specific relationship skills to improve your marriage.
Most common relationship problems can be worked on, and the marriage can be improved with the assistance of an experienced professional relationship therapist.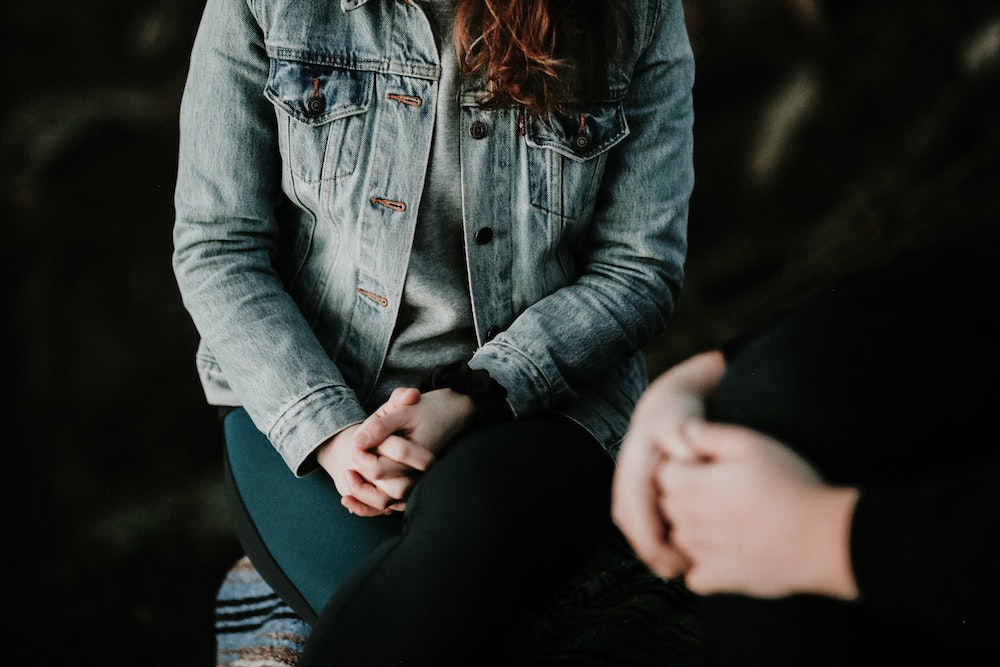 Of course, you don't have to wait for a sign to seek counseling; your relationship will always benefit from learning new ways to work together as a couple. But here are 10 signs your relationship could benefit from seeking out a marriage counselor:
1. Communication problems
Communicating well is a skill we continue to learn over our lives, and marriage is great at highlighting areas that need work. Here are three common communication areas where relationships struggle and marriage counseling can help with:
Self-expression
Many of us have trouble expressing our thoughts and feelings clearly and effectively. If you are struggling to find the words to express yourself, it can be frustrating. You end up feeling misunderstood, and your partner is left guessing and confused.
Defensiveness
Some conversations trigger past issues or feel like an attack. But getting defensive makes it difficult to listen and understand our spouse's perspective actively. Being quick to get defensive means no one is able to speak freely about issues or feelings or feel heard. Active listening is a skill that takes some practice!
Stonewalling
Feeling shut out? Stonewalling is a term used by The Gottman Institute to describe a common negative communication pattern where one person avoids discussing issues. Relationship issues are left unheard and unresolved. Stonewalling often happens when a person feels overwhelmed.
2. You feel unsupported or alone
Relationships can become one-sided in many areas and leave you feeling unsupported.  You might be juggling finances on your own or feel there's a chronic lack of quality time. You can also feel alone when your emotional needs are not being met.
Even an ideological difference between you and your spouse can make you feel more alone and misunderstood in your marriage. For example, if your husband or wife has different political, spiritual, or moral views.
Differences aren't deal breakers
Most couples have differences in at least one area, but, if it becomes a problem, it's one of the signs you need marriage counseling.
One person can feel like it's a big deal when their spouse isn't on the same page. It's not always easy, though, to seek out that conversation or communicate about major problems with your partner.
Couple counseling can help you express these unmet needs to your partner. Therapy also helps address underlying issues you or your partner may be struggling with, and to find a way to support each other better moving forward.
3. Lack of mutual respect and healthy boundaries
Small daily frustrations can wear you down and take their toll on your relationship. If you've started to lose respect for your spouse, you may find yourself nit-picking, talking down to, or mocking them. Relationship expert, John Gottman, calls this contempt.
One partner can feel more capable than the other and act superior or like a parent rather than an equal in the relationship. Disrespect entering your marriage is one of the warning signs to watch out for.
Controlling behaviour
If a partner doesn't respect the other partner as an equal, your relationship can head toward larger marriage struggles and even cause stunted growth for you or your partner.
Disrespect in a relationship can lead to control issues and a lack of healthy independence. Controlling behaviour from your spouse is a sign you're not heading in the right direction and need marriage counseling to get your relationship back on track.
Establishing healthy boundaries
Maybe you or your partner won't do things exactly the way the other partner thinks they should, but it's better for couples to have space to make their own choices and pursue their own interests in a relationship. It's not about living separate lives; it's about being able to spend time alone doing things that make each partner happy.
A marriage counselor can encourage you as equal adults to recognize and establish respectful boundaries.
Therapy allows you the time to rediscover your partner's unique positive qualities and can help you remember why you married them and why you appreciate them in your life.
4. You constantly feel criticised
A negative tone can easily sneak into marriage. You get used to each other after years together, and the small niggles early in your relationship become big irritants, but there's an important difference between criticism and a complaint.
Arguments can be constructive. It's important to be able to discuss with your spouse what's annoying you and find ways to resolve it. Annoyances need to be vented before they blow up.
Complaining without criticism
If you have a complaint, you need to find a way to talk about issues without attacking your partner's character. It's about making sure your spouse will feel respected in the conversation.
Criticism leaves your partner feeling attacked. If they get defensive, that's a sign the conversation may have headed into criticism. The marriage work needed when a couple is struggling with criticism is usually better worked out in couples' therapy.
Couples therapy lets each partner learn what they need to approach arguments in more constructive ways.
5. Hard to find common ground and solutions to problems
Partners with very different views can struggle with problem-solving and planning in their relationship.
You must find some common ground to work together in a healthy marriage. Constant arguing and bickering, trying to convince the other person of your viewpoint, needs, and values, is exhausting and often leads to dead ends.
When your goals clash
Even conflict around how to spend money or eating habits can lead to conflict if your goals are very different from your spouse's.
If your partner has stronger views than you, they may end up being the winner in arguments, but there's no real win-win in marriage when couples can't agree. One partner will start to resent the other or feel like they never get to have a say over their life and decisions. That's where therapy can be a useful tool for mediation.
Planning a future together
Trying to seek solutions to problems isn't the only area where differences come up. Couples can also struggle to find common ground if their visions of the future are mismatched. They might have quite different ideas about what they want, their goals, and plans, and this can make it hard to feel hopeful about a future together.
Marriage counselors can help couples listen to each other better and find places where they agree or might be willing to meet in the middle.
6. You feel unappreciated or undervalued
Often there is one spouse in a relationship who feels they are doing more than their share. Division of chores in a marriage can be a big issue. Finances and who earns the most money can also be a source of conflict for many couples.
No one likes to feel like the only person pulling their weight, especially if all your hard work isn't appreciated. One study found that gratitude can protect relationships from some of the conflicts and challenges couples face.
If you've started feeling less like a team in your relationship, marriage counseling can help you find gratitude for each other and a better balance.
7. You feel like roommates rather than lovers
Couples in a long-term relationship may wonder if the romance and loving feelings they once felt for each other are gone for good. With work and family commitments, you can start to live separate lives and struggle to find time to be romantic partners.
Couples, especially those with young children, can find their sex life disappears and have trouble kick-starting it again. Without intimacy, your relationship feels more like a friendship than a marriage.
Falling out of love
It might seem like you've fallen out of love, but it's also very possible to fall back in love, and that's where therapy can be useful. If you've drifted apart, focusing on your relationship again by committing to a few marriage counseling sessions can help you rekindle your feelings for each other and strengthen your relationship again.
8. Difficulty dealing with stress as a team
A recent study found that newly married couples noticed each other's flaws and inconsiderate behaviours more when their lives outside of the marriage felt stressful. If you're under a lot of pressure at work, you're more likely to notice the dirty clothes left on the floor and get annoyed by them.
Stress and mental health issues
If you're managing mental health issues on top of everyday stresses, as many people are, that can make stress management even more difficult and therapy even more important.
A marriage counselor can help you navigate the rough waters of stressful life events and learn techniques to manage stress better as a team.
9. Difficulty forgiving past mistakes or trust issues
Trust is one of the basic traits of healthy relationships. If there has been infidelity or broken trust in the past with your spouse, it can feel impossible to move past. An affair is devastating for a marriage, but even hiding things and keeping secrets that aren't related to a sexual affair can lead to trust issues and are a type of infidelity.
Dealing with dishonesty
If, for example, a husband has been financially unfaithful and hasn't been honest about where they're spending money, that financial infidelity can cause a relationship to struggle. Keeping secrets about finances or an affair is a sign you need to talk to a marriage counselor.
Even if they want to, many people struggle to forgive past mistakes, especially infidelity, and find a way to move forward. Counselling gives you a chance to bring everything out into the open and see if trust can be rebuilt.
If you want to move on and build a healthy relationship, ringing your local marriage counselor to seek therapy is a good first step.
10. Mismatched intimacy and affection needs
Sex and physical intimacy are a major part of any marriage, but couples don't always match their expectations or needs around intimacy. A mismatch can lead to dissatisfaction or feeling uncomfortable in each other's company. Sometimes the mismatch is in the way you express love in your relationship.
Expressing love in different ways
Love languages, a concept created by Gary Chapman, explains how each of us shows and receives love in different ways. You may express your love for your spouse through gifts and physical touch, whereas your partner prefers spending quality time with you.
Having conversations about your sex life
Sex and intimacy are not always easy topics to communicate clearly with your spouse or to bring up in therapy. But counselling is the perfect place to discuss intimacy issues. Understanding your spouse and their intimacy needs, and finding a way to make sure you both feel loved, is something marriage counseling can help you work through.
Is therapy right for you?
Couples often seek therapy as a last resort. But it makes far more sense to think of counselling as marriage maintenance rather than repair.
Marriage counseling can be used in short bursts to learn new skills, communicate better, build a more satisfying married life, and sort out issues before they become unsolvable problems in your relationship.
Do you need relationship help?
If you and your partner are considering trying marriage counselling, contact Clinton at (02) 8968 9323 during business hours to discuss your situation and find out how Clinton's counselling services can help, or book an appointment online now.
CONTACT US NOW
Since 2003, Clinton Power has helped thousands of couples and individuals as a counsellor and psychotherapist in private practice in Sydney and online in Australia. Clinton regularly comments in the media on issues of relationships and has appeared on Channel 7, The Sydney Morning Herald, and ABC Radio. Clinton's eBook, 31 Days to Build a Better Relationship is available through his website or Amazon. Click here to take Clinton's relationship checkup quiz to find out how well you know your partner.