I'm always fascinated by how social media, and in particular Facebook is impacting and influencing relationships. A recent article in the New York Times highlighted some of the dilemmas that couples are facing today as social media becomes deeply embedded in our modern ways of relating.
In my relationship counselling practice, not a week goes by without someone raising an issue related to Facebook and how the use of this technology gets people into sticky situations.
Some of the issues that I've observed couples who use Facebook experience are:
dropping a new relationship via a Facebook message
ending a long term relationship by changing their Facebook status from 'in a relationship' to 'single'
spying on an Internet date or partner through tracking his/her activity and conversations with others
using a mutual acquaintance to cyber-stalk an ex of their partner by logging into their friend's account
breaking into the account of a wife to post inappropriate photos of her
publishing unflattering photos of a partner without their consent
disclosing personal information on a partner in a status update without their knowledge
intentionally humiliating or embarrassing a partner through divulging inappropriate details of their life
using the 'check-in' feature to disclose that a partner is in a location when they shouldn't be
While Facebook is a powerful platform to bring people together, reduce isolation and help us feel more connected, many couples have found that it can also be the cause of numerous conflicts, arguments, and falling outs.
It may be called social media, but many Facebook couples are committing social suicide.
Here are my tips for couples to consider when they use Facebook in their relationship:
1. Ask your partner for permission before publishing photos on Facebook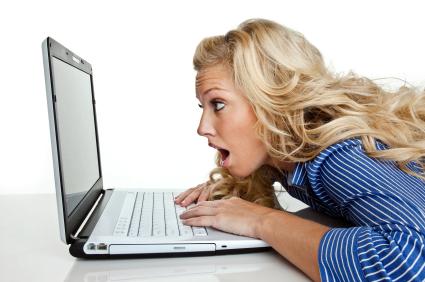 This is really common sense, but asking your partner's permission before publishing any photos of him or her is not only respectful but also shows that you care about your partner's feelings.
We all know that most people put their best face forward when it comes to posting photos online. This is only human nature that we like to be seen in a good light by others. So when you post a photo of your partner that is potentially embarrassing or humiliating, you are damaging the safety and security of your bond.
Susan was unaware that her girlfriend Jackie had been posting embarrassing photos of her at a New Year's Eve party until the next day. She was mortified because as a freelance journalist she had many professionals and work colleagues following her on Facebook.
Such behaviours can erode the trust your partner places in you. Sometimes what can seem like a bit of harmless fun ends up hurting your partner.
Think before you publish and if in doubt, give your partner final publishing rights.
2. Disclose to your partner if you're commenting about them on Facebook (preferably beforehand)
This also comes under the umbrella of using good common sense, but it makes sense that if you're writing about your partner, commenting on your partner, or mentioning them in some way on Facebook, it's a good strategy to flag this in advance and check out if your partner is OK with this.
As with most arguments and conflicts that occur in a relationship, they are often minimised when you speak about potential issues before they become major issues.
John is a chef and has a wide circle of friends in the restaurant industry. So he was particularly upset when his girlfriend Rebecca started to complain to her friends on Facebook about his dirty kitchen and laziness in preparing meals. This caused a huge conflict between them as John was worried about what his professional catering colleagues would think.
Think of it like this. When you look ahead on the road when you're driving, you're much more likely to see possible obstacles than if you're driving looking only 10 metres in front of your car.
Keep an eye out for issues and then flag them before they grow into major conflicts by practicing good couple communication.
3. Form an agreement to decide which aspects of your lives you wish to reveal on Facebook
Some couples are ahead of the curve and are talking about how they want to use Facebook in their lives at the dating stage. While this might seem pretty weird to some, it's actually a pretty smart strategy.
Letting your partner or love interest know what you want or need around the use of Facebook in your relationship can avert problems before they even begin.
If you both have a clear sense of what's OK and what's not OK for each other on Facebook, you're going to be able to proceed with social media with much less likelihood of upsetting your partner.
Ken and Joanne spoke on their first date about how they like to use Facebook and how they would want their partner to engage with them and others on social media. They found this was a helpful conversation as later in their relationship they were able to revisit their original agreement and tweak it as needed.
It's never too soon to have a conversation about how you want to navigate the waters of social media as a couple.
4. Always ask your partner and others before you check them into a location
Sally was at a lunch with her partner recently when he went to check them into the cafe they were sitting at. "Don't check me in!" she said with gusto, "I'm meant to be in the office today!" Luckily she had caught her partner Antony just in time before the broadcast to her friends and work associates that she was taking a 'mental health day' from work.
These are the kind of dilemmas that seem to arise with couples that check one another into locations on Facebook. Not everyone wants their whereabouts disclosed to their friends, particularly if you have a mix of friends and work colleagues who follow you on Facebook.
Again, your safest strategy here is to clear it with your partner first before you them in and take their privacy out of their hands.
5. Give your partner publishing rights when it comes to deciding whether any photos are published or removed
I've seen lots of couples have arguments about whether a photo of them should be on Facebook or not. Tom and Andre were one such couple.
Tom was in the process of coming out of the closet and his partner Andre had been out for a number of years. Andre was very active on Facebook and loved sharing photos of them on holidays and with friends in many social situations. This was a huge conflict for Tom because he still had not come out to his family and only a handful of close friends knew he was gay.
When Andre would tag him in photos with him, Tom would fly off the handle because he felt his privacy was being invaded and Andre was forcing him to come out faster than he was ready. Andre didn't understand why Tom couldn't accept they were a couple and took his reaction as a rejection of him and the relationship.
The lesson here is to respect your partner's wishes when it comes to tagging photos on Facebook. If your partner if uncomfortable in any way, remove the tag and the photo and be curious, not furious about their perspective.
6. Be transparent about any insecurities you have about other people in your partner's life
An article on PsychCentral shared that in a study of 308 Facebook users, researchers discovered that people who are more prone to jealousy will find Facebook just reinforces that jealousy (Muise et al., 2009). The researchers also found a link between time spent on Facebook and jealous feelings. Common behaviours include checking up and tracking interactions online of ex-partners and current partners.
If you're already insecure in your relationship, Facebook gives you a tool that can potentially heighten your jealous feelings. Never before has so much information about our lives and the lives of the people we know been so accessible.
Emma was in a new relationship with a very attractive and gregarious man called Rob, but she constantly felt insecure about his level of commitment. Her friend let her log into her account and pretend to be her on Facebook. Emma began to flirt with Rob while impersonating her friend. She was devastated when Rob responded to the flirtations and consequently confronted him and ended the relationship immediately. She felt enormous regret about jumping to conclusions so quickly and ending the relationship.
Rather than spying and stalking your partner online, talk to him or her about your insecurity and your need to improve the safety and trust in the relationship.
The more you can deal with these issues face-to-face, to greater the chance you have of strengthening your love and creating a successful relationship.
7. Decide together if you wish to give each other access to your Facebook account
Some couples deal with some of the potential Facebook problems that arise in relationships by giving each other access to their Facebook accounts.
If you're into 100% transparency, this may work for you. However, if you choose this option, be prepared to know that your partner may be observing all your interactions, messages, photos, and friends.
If there are any skeletons in your closet, or ex-partners in your history that you're friends with, put all your cards on the table to begin with to reduce the potential for conflict when your partner may get a surprise looking through your history.
Glenn and Monika decided very early on in their relationship they were going to give each other total access to their Facebook accounts and not keep any secrets from one another. They reported that this helped them feel safer and more secure within the relationship. Monika said that even knowing she could access Glenn's account whenever she wanted actually meant that she rarely did.
8. Avoid taking conflict and disagreements online to Facebook
You may have seen this on Facebook yourself. A friend dumps on another friend or partner in a very public way. You know when this happens because you can feel yourself cringe inside as you think 'no she didn't!'.
When you're upset in the heat of the moment, it's not unusual to want to react impulsively. There's a biological reason for this. The amygdala is the primitive part of your brain that feels under threat and starts pumping hormones like adrenaline and cortisol into your brain and body. These are the hormones related to your fight or flight response.
What many people then do is go to Facebook in the heat of an argument or conflict and then publicly slander their partner. This gives you a quick release of emotion, however, it's a quick fix that often makes the problem worse in the long run and can lead to relationship ruin.
If you notice you're having a fight or flight response with your partner, the best thing you can do is take some time out to cool down and recollect yourself. When you're in a better state of mind, then take the issue back to your partner face-to-face to talk through the disagreement.
When you're upset with your partner, agree to deal with each other and not rant on Facebook. And nobody wants to see your dirty laundry anyway.
9. Respect your partner and place the safety and security of your relationship above all else
Stan Tatkin, in his book Wired for Love, talks about the importance of forming a 'couple bubble', where you protect the safety and security of the bond of your relationship. You honour, respect your partner's wishes and immediately attend to any issues that could damage the connection between you.
This is an important concept to remember when it comes to Facebook and issues that arise between you when using social media.
Emily's husband posted a picture of their car after she gave birth in it. He didn't see anything wrong with this. It took explaining, begging, and then demanding that he remove it. He believed in using Facebook as "shock and awe."
Their NEW rule, Emily says, is – "if it is me, my body or my bodily fluids, it can't go on Facebook without my permission."
(All depictions in this article are altered to protect client confidentiality, and may include an amalgam of different cases seen in actual clinical practice.)
Do you need relationship help?
If you need help with your relationship, contact Clinton Power + Associates on (02) 8968 9323 to discuss your situation and find out how we can help.
Reference:
Muise, A., Christofides, E. & Desmarais, S. (2009). More Information than You Ever Wanted: Does Facebook Bring Out the Green-Eyed Monster of Jealousy? CyberPsychology & Behavior, 12(4), 441-444.
Since 2003, Clinton Power has helped thousands of couples and individuals as a counsellor and psychotherapist in private practice in Sydney and online in Australia. Clinton regularly comments in the media on issues of relationships and has appeared on Channel 7, The Sydney Morning Herald, and ABC Radio. Clinton's eBook, 31 Days to Build a Better Relationship is available through his website or Amazon. Click here to take Clinton's relationship checkup quiz to find out how well you know your partner.